Published Editorial Fashion Photography, with the wearables featured in various new publications.
Why is this trend so sought after?
The Published Editorial Fashion Photography featuring some of our more unique works together with the latest wearables applications in men and women's personal style.
What makes this trend so very much in high-demand is that wearable tech is the future of fashion and many media outlets realize this and are staying ahead in this already very forward fast moving industry that makes up technology, but fashion in essence is THE fastest moving industry out there, in the fact that while traditional classic fashions are always appreciated when right, the industry moves and changes every season!
Let's see these forward-thinking publications and where we can really connect with this practical and Usable Innovation in Wearable-Technology!
The very most Prominent of the publications to feature the wearable tech that we employ in our garments is none other than GQ UK. The fashion in the UK is rumoured and in the oppinion of many more innovative then that of the other hubs as in Paris and Milan. It is fitting that they would be the first major publication to feature this trend in wearable technology. This style feature highlights the NFC Cuff-links incorporated in the Jior Couture cuff and tie sets.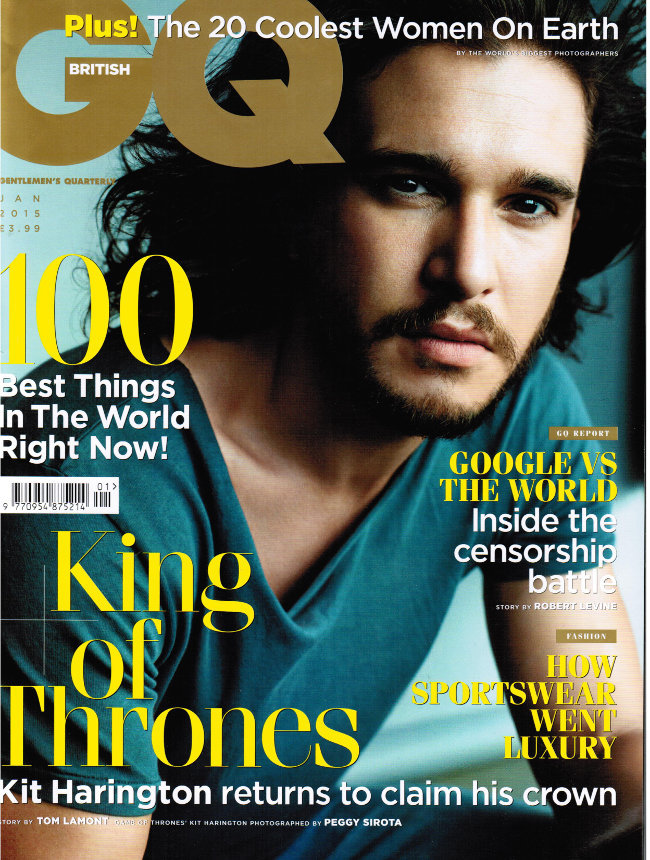 What if your Tie and cuffs could say what you want said about you on the virtual level as your peers literally TAP into your relevant information instantly on their smartphones? Update-able daily through our custom platform with no monthly subscription. 

What if Jior (Your) Cuff can Pay for Jior Luxury Dinner and night on the Town, through the built in Tap and Pay feature
JUST IN:
The editorial fashion photography published in Cloud Orchid Magazine collaboration with Misa Art entitled: The Art of Couture.
The Latest in Haute Couture News: J-na's appearance on WGN promoting Motart's Magic Flute in j-na couture and GSb Men's Couture.
See the Editorial in Fashion Couture Magazine FCM.
We were also honored to be featured in the Nigel Barker Issue of Obscurae Magazine!
The Title of the Editorial is: Wearable Tech. In this editorial we featured the Jior Couture Smart-Ties and Cuffs, each purchase of a smart-Tie and cuff set is supporting a Mom in Latin America empowering her to care for her child's physical, emotional, and spiritual needs while she knits your (Jior) tie. 
In the Editorial, it also appears our custom QR Code plaid prints, and the trend in form-wear for men who want to accentuate the positive and obscure the negative.

This published editorial fashion photography was shot by Fashion Photographer Virginia Rose Hodges.


With Models Evan from JSI Image Scouts and Chris Quaglia from Exel Management.
This is published editorial fashion photography that was printed in two issues of Surreal Beauty Magazine!  They really loved it and we hope that you do too! This is a feature for AW 2015 j-na couture. The same tech is built into each exclusive garment.
This Editorial was also shot by our FAVE Fashion Photographer, Virginia Rose Hodges that travels across the country to shoot our wear!
See 
Haute Couture Photos of REAL PEOPLE 
in their Couture! 
There is an 
inspiring story of the Triumph
 of Chicago Sergeant and police women Eleanor Colins. See her shine in her j-na couture gown as she was honored by Shea Vaughn, Vince's Mom at a fab Gala! 


Back to the 
haute couture editorial
! We are so excited to be composing more haute couture editorials for other magazines this year, so stay tuned!  Cal and I promise to have many more exciting designs in the months to come! 
J-na Couture runway collections and magazine editorials.
---
Press play and then click on the bottom right of the slideshow to enlarge to full screen.
GSb Wearables and Jior Couture Menswear Caleb Garcia Taylor collections.
---
---
To set up a




private runway showing of the




J-na haute couture collections

click here.



Inquiries Contact: cal@j-nacustomgsb.com
Latest Press Release contact: info@j-nacustomgsb.com
815.513.2776
Chicago Based Fashion Designer also serving National and International Clients as well as local in the Gold Coast, Streeterville, River North, the Loop, Linclon Park, Winnetka, Lake Forest, Oak Park, and Highland Park for Couture Fashion Custom Clothier Womenswear, Menswear, and Accessories.
Exclusive Eco-Spa Couture Fashion Smart-Gown Experience and Treatment. Wearables and wearable-tech for a charitable cause.
By appointment only Showrooms available, and at home or business service. Mailing Address 1200 W 35th St Suite #5345
Chicago, IL 60609