Una carriera di Fashion Designer! Punti salienti di J-na e ascoltare i consigli che lei dà.
Molti bambini sognano una carriera di fashion designer, i Millennial sono stati cresciuti guardando Project Runway! Questo sogno e questa vocazione sono venuti anche a me stesso da bambino, dopo aver letteralmente attraversato il fuoco di un tragico incidente da ragazza. Lasciando la mia parte inferiore del corpo gravemente segnata giusto in tempo per la scuola media, posso davvero dire che questa esperienza di quasi morte ha instillato nel mio giovane cuore il desiderio insaziabile di sopravvivere e prosperare in una vita dal design. Ancora la paura di affrontare i miei coetanei nello spogliatoio della scuola media era un altro promemoria della mia autostima frantumata. Come potrei ricostruire e sentirmi bene con me stesso?

Dopo aver scoperto i modelli di Vogue all'età di 9 anni, li elaboravo e creavo capi così favolosi da distrarre dalla mia deturpazione. Ho sviluppato un tale talento per l'empowerment attraverso la moda che è diventata la mia missione per responsabilizzare gli altri allo stesso modo. Così ho deciso di perseguire una carriera di fashion designer!
Ogni grande marchio ha bisogno di un partner che comprenda il marketing, è anche un fashion designer di talento senza pari e sembra essere mio figlio Cal. Quindi scusate l'orgogliosa Momma vantarsi vibrazioni!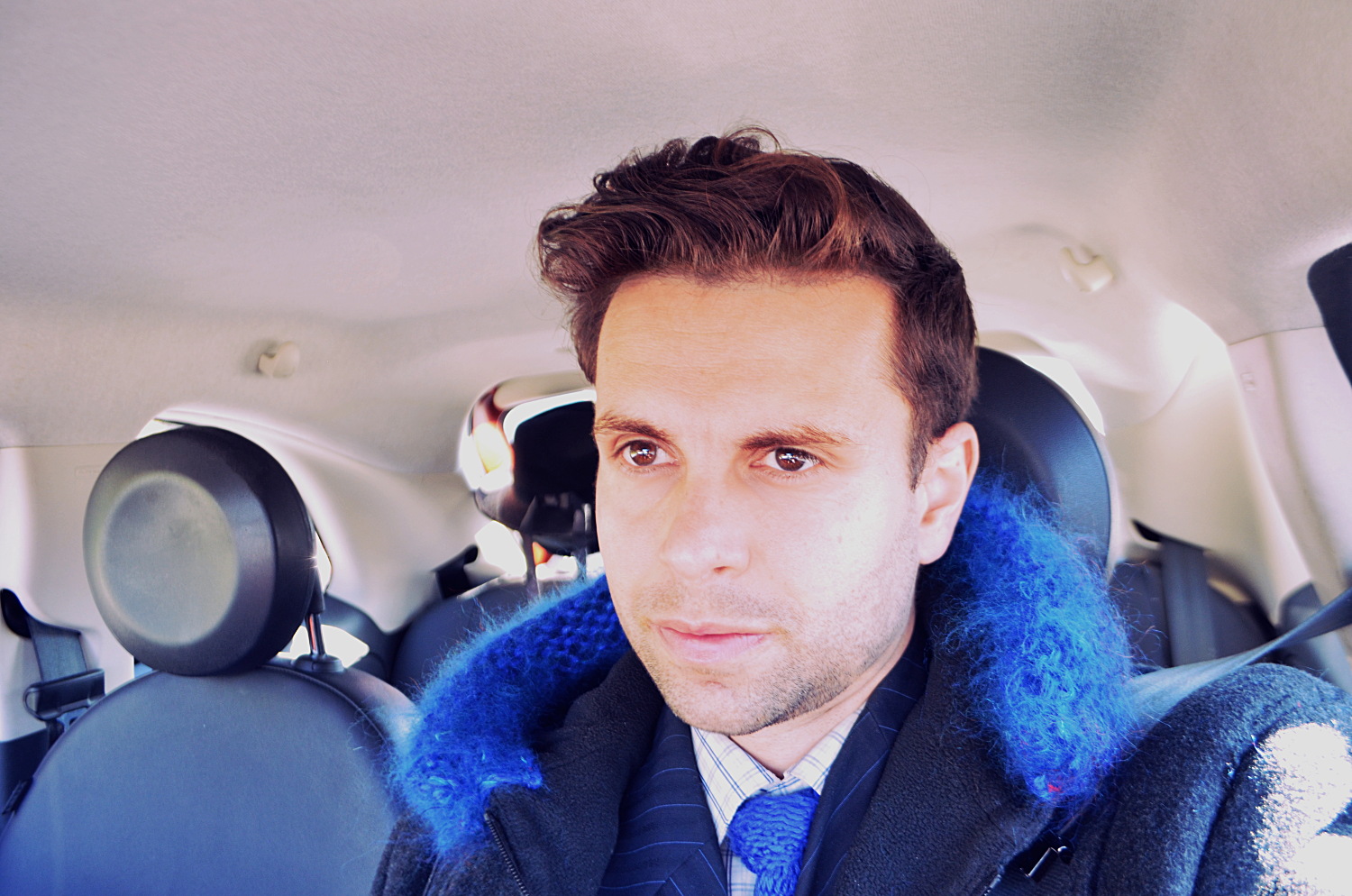 Cal è cresciuto aiutandomi a creare abiti per i clienti e poi a studiare vendite e marketing, è entrato nel business internazionale ed è diventato un trainer aziendale per le aziende Fortune 500 che hanno lanciato nuove campagne di vendita.


La sua visione di sviluppare il mio marchio, mantenendolo innovativo e di alta moda senza annacquare il nostro audace messaggio estetico e di marca, pur mantenendo la sede nel Midwest degli Stati Uniti, Chicago, il mercato più conservativo del mondo per la moda. Ha fatto una mossa aggiungendo due marchi di abbigliamento maschile con un'atmosfera futuristica molto avanzata. Ho chiarito che vogliamo rimanere piccoli e mantenere il controllo creativo senza i reggimenti legati a un marchio globale.

Cal ha dato un fantastico consiglio agli aspiranti fashion designer per World Class Designer Magazine che non avrei potuto riassumere meglio.
Guarda alcuni dei nostri ultimi lavori editoriali! È la libertà di espressione che vale la pena celebrare e assaporare.
Director Creativo: Derek Tokarzewski

Fotógrafo: Carlos Rodolfo Chinchilla

Modelo: Himani Lilith

MUA: Deborah Dee


Stiamo compilando una lista dei dieci migliori paesi per una carriera nel design della moda, ma andando oltre, i migliori programmi per il business e il marketing per complimentarmi con loro.
La cosa peggiore di andare a scuola di design e uscire con 90.000 dollari in debito è carente di business, vendite e competenze di marketing per guadagnarsi da vivere facendo ciò che amiamo. Torna a questa pagina per gli aggiornamenti per il lancio di una carriera nel fashion designer.

J-na Couture runway collections and magazine editorials.
---
Press play and then click on the bottom right of the slideshow to enlarge to full screen.
GSb Wearables and Jior Couture Menswear Caleb Garcia Taylor collections.
---
---
To set up a




private runway showing of the




J-na haute couture collections

click here.



Inquiries Contact: cal@j-nacustomgsb.com
Latest Press Release contact: info@j-nacustomgsb.com
815.513.2776
Chicago Based Fashion Designer also serving National and International Clients as well as local in the Gold Coast, Streeterville, River North, the Loop, Linclon Park, Winnetka, Lake Forest, Oak Park, and Highland Park for Couture Fashion Custom Clothier Womenswear, Menswear, and Accessories.
Exclusive Eco-Spa Couture Fashion Smart-Gown Experience and Treatment. Wearables and wearable-tech for a charitable cause.
By appointment only Showrooms available, and at home or business service. Mailing Address 1200 W 35th St Suite #5345
Chicago, IL 60609