Christian Dior primavera 14 Recensione: 


Completamente onesti (ma non così gentile).
Mentre il nuovo designer di Christian Dior Primavera 14, Raf Simons ha alcuni disegni giovanili e tagliente in questa stagione. 
Devo ammettere che mi manca John Galliano e dei suoi drammatici disegni Haute Couture!
Mentre ci sono stati alcuni abiti classici ancora freschi in primavera, ci sono stati molti che appaiono solo poco lusinghiero, e in una società qui negli Stati Uniti, dove persone di tutte le condizioni economiche e sociali sono sempre più consapevoli della forma di il suo corpo, dubito che questi disegni ci venderà come opzione couture stile personale praticabile.
E 'sorta di mi fa pensare che barzelletta popolare che mi adatterò a Christian Dior Primavera 14: "Certo che mi trovo in forma in la Dior Haute Couture ........ Rotondo è una forma, non è vero?"


O la classica domanda che il uomo pronto di essere padri  ad aspettative hanno paura dell'udire della moglie: Questo vestito mi fanno sembrare incinta? OHHHH NOOO!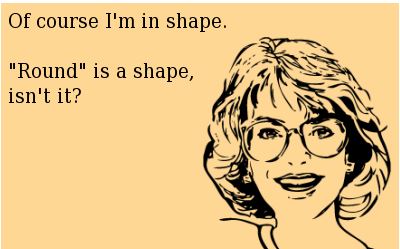 Ma cerchiamo di evidenziare i disegni positivi prima.
| | |
| --- | --- |
| Inoltre, come un amante di molte texture, mio figlio ed io abbiamo usato liberamente nei nostri propri disegni, questi abiti una giovane coniugare texture fresca, simile ad una maglia sportiva, che dà questi sguardi atmosfera originale e moderno. | |
| Tuttavia, in questa recensione totalmente onesti, devo confessare che ci sono troppo grandi sagome a forma di pallone, che sembrava sciolto e senza forma. Non riesco a immaginare qualcuno che vuole guardare! Puff-balls, attenzione! Avete la concorrenza! Chi sapeva che la bella runway modelli potrebbe sembrare sciocco? | |
| Questo ultimo tiro mi ricorda i vestiti di maternità, in quanto tale forma certamente nascondere una pancia in crescita! Io proprio non so cosa stavo pensando Mr. Simons! | |
| Sono consapevole che Dior ha avuto le sue sfide partire dalla fine del John Galliano, Haute Couture, ma si dovrebbe davvero arrivare a un livello più alto di questo. C'erano altre 3 miiadas gonfie, ma non si annoiano con le foto. | |
Ecco! Abiamo incontrato qualcuno di dire cosi positivi riguardo DIOR AI HC 2014/15. Adesso fa alcuni punti validi notevoli!
Come ti sei sentito in merito look di questa primavera dalla Casa di Dior? Tutte le opinioni oneste che si desidera condividere sono i benvenuti!
Ritorno alla pagina principalle.
Cambierebbe qualcosa in questa collezione di Christian Dior Primavera 14 per includere i concetti of're couture nel tuo stile personale?
Fa Clicca qui per vedere piu DIOR in la pagina uficialle DIOR.
J-na Couture runway collections and magazine editorials.
---
Press play and then click on the bottom right of the slideshow to enlarge to full screen.
GSb Wearables and Jior Couture Menswear Caleb Garcia Taylor collections.
---
---
To set up a




private runway showing of the




J-na haute couture collections

click here.



Inquiries Contact: cal@j-nacustomgsb.com
Latest Press Release contact: info@j-nacustomgsb.com
815.513.2776
Chicago Based Fashion Designer also serving National and International Clients as well as local in the Gold Coast, Streeterville, River North, the Loop, Linclon Park, Winnetka, Lake Forest, Oak Park, and Highland Park for Couture Fashion Custom Clothier Womenswear, Menswear, and Accessories.
Exclusive Eco-Spa Couture Fashion Smart-Gown Experience and Treatment. Wearables and wearable-tech for a charitable cause.
By appointment only Showrooms available, and at home or business service. Mailing Address 1200 W 35th St Suite #5345
Chicago, IL 60609