Vestidos oscar de alta costura que tienen una explosión de boca abierta por favor! Gracias y bienvenido.
Algunos vestidos oscar de alta costura que usan las mujeres  semejan  a un vestido ready-to-wear ajustado de sastre experto. No hay juicio aquí, para algunas circunstancias femeninas que son muy válidas tiene sentido. Sin embargo, esta página no cubre esas cosas aburridas. Nuestro objetivo es inspirar a las mujeres que desean que su imaginación sea estirada y desafiada.
El vestido de Grace Kelly es definitivamente la lista icónica de vestidos de novia de alta costura que nos deja sin aliento.
El vestido de Grace Kelly es definitivamente la lista icónica de vestidos de novia de alta costura que nos deja sin aliento.

Este vestido fue diseñado por un diseñador de costumes californiano. Hagamos de esto una lección de que probablemente la del siglo XX fue tomada de Grace localmente, y no en realidad en Europa. Los diseñadores locales aman a los clientes con la sensibilidad de no descuidar a los lugareños.

¡El vestido de novia de Bianca Jagger la hace lucir como si estuviera casada ayer! Una vez más, este aspecto se ha hecho icónico.
El escote en V y los elementos de diseño masculino son tan importantes hoy en día, este era un vestido de novia de alta costura que dio forma a la moda durante los siguientes 50 años hasta la fecha.

Uno de mis momentos favoritos del show de la boda con Linda Bautista en Chanel Couture. Ella inspiró e influenció uno de mis diseños a la izquierda, los vestidos oscar wearables en tul tejido con tul.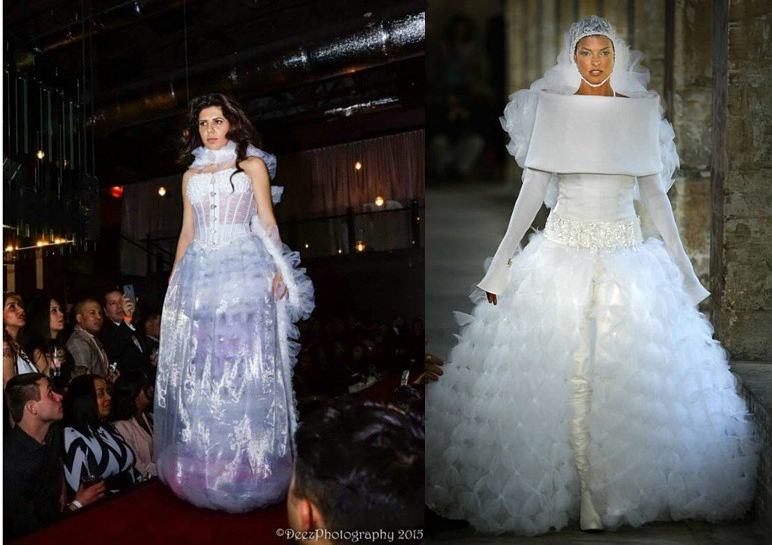 El sentimiento de una princesa y una realeza se puede emular en la alta costura de vestidos oscar, ¡Estos disenos míos son muy convincentes y han hecho mi lista!

Qué hermosa manera de expresarnos en un momento tan personal, cuando tenemos el valor de ser nosotras mismas. Brillar realmente porque ese momento nos pertenece. En lugar de contentarse con las expectativas y ceder a la tentación de fundirse en la neblina de la mediocridad, las mujeres que basan el comienzo de su nueva vida y unión con un toque épico son aquellas que honestamente toman el control de sus vidas y viven la gran vida de vitalidad.
Cual es el primer paso para obtener un vestido couture que funciona.

Creemos que la mayoría de las mujeres se establecen porque su mayor temor brilla. ¿Qué tipo de mujer decidimos ser?

¿Qué fantasías de la alta costura nos hemos embotellado esperando su lanzamiento al mundo?
Por favor hónrame con tus pensamientos.
J-na Couture runway collections and magazine editorials.
---
Press play and then click on the bottom right of the slideshow to enlarge to full screen.
GSb Wearables and Jior Couture Menswear Caleb Garcia Taylor collections.
---
---
To set up a




private runway showing of the




J-na haute couture collections

click here.



Inquiries Contact: cal@j-nacustomgsb.com
Latest Press Release contact: info@j-nacustomgsb.com
815.513.2776
Chicago Based Fashion Designer also serving National and International Clients as well as local in the Gold Coast, Streeterville, River North, the Loop, Linclon Park, Winnetka, Lake Forest, Oak Park, and Highland Park for Couture Fashion Custom Clothier Womenswear, Menswear, and Accessories.
Exclusive Eco-Spa Couture Fashion Smart-Gown Experience and Treatment. Wearables and wearable-tech for a charitable cause.
By appointment only Showrooms available, and at home or business service. Mailing Address 1200 W 35th St Suite #5345
Chicago, IL 60609