Publicado Editorial Fotografía de Moda, con tecnología portátil presente en varias publicaciones nuevas.
¿Por qué esta tendencia tan buscado?
La Editorial Fotografía de Moda Publicado con algunos de nuestros trabajos más singulares junto con la últimas aplicaciones estilo personal de vestir de los hombres y las mujeres.
Lo que hace que esta tendencia tanto en alta demanda es que la tecnología portátil es el futuro de las tiendas de moda y de muchos fuente de Prenza están dando cuenta de esto y se quedan por delante en esta área hacia adelante muy rápido ya que es la tecnología en movimiento, pero la moda, en esencia, es la industria de más rápido movimiento por ahí, en el hecho de que, mientras que los clásicos de la moda tradicionales siempre son apreciados cuando estan ejecutadas correctamente, la industria se está moviendo y cambia cada temporada!
Vemos estas publicaciones clarividentes y dónde estamos realmente conectados con esta innovación práctica y utilizable en Wearable-Tecnología!
El mucho más importante para caracterizar la tecnología portátil de las Publicaciones que empleamos en nuestra ropa no es más que GQ UK. La moda en el Reino Unido y se dice en el oppinion de muchos más innovadora y luego la de otros centros como París y Milán. Derecha E 'que sería la primera publicación importante para caracterizar esta tendencia en tecnología portátil. Este estilo característico destaca la NFC incorporado en los gemelos y la corbata juego Jior Couture.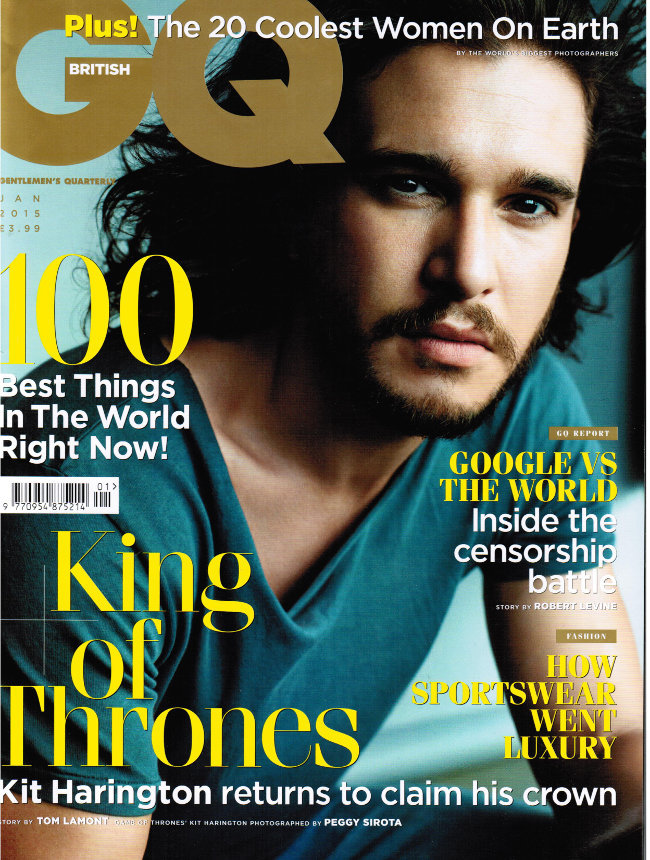 ¿Qué pasa si la corbata y los puños podían decir lo que ha dicho sobre usted en el nivel virtual como sus compañeros Toque, literalmente, dentro de la información relevante suyo al instante en tu propio smartphone? Actualice-poder todos los días a través de nuestra plataforma personalizada sin suscripción mensual.

¿Qué pasa si Jior (Su) Manguito puede pagar por el lujo Jior Cena y noche en la ciudad, a través de la incorporada en el Toque y Pago

(Vea J-na por noticias WGN Chicago promocionando la Opera de Mozart La Flauta Magica en desfraces j-na couture!) Esta SUPER! 
El moda trendy editorial fotografía de moda publicado  Cloud Orchid Revista con colaboración de Misa arte titulado: El arte de la costura.
Vea El Nuevo Editorial de Hombre: Genghis Khan para Piel Compasivo! Con la nueva Tecnologia en la moda! 
Y vea un editorial fabuloso que salio en varias publicaciones Couture
a la vez.
También tuvimos el honor de ser presentado en el Nigel Barker de Obscurae revista!
El título de la editorial fotografía de moda es. Tecnología usable en esta publicación han aparecido Jior Couture Smart-corbatas y puños, cada compra de un par brazalete inteligente-Corbata está apoyando una madre en Latinoamérica que permite que ella tome el cuidado de su hijo, y lo físico, emocional y espiritual mientras ella teje su (Jior) juego Corbata.
Este editorial fotografía de moda fue baleado por el fotógrafo de moda Virginia Rose Hodges.Con los modelos de Evan JSI Scouts Imageny Chris codornices Exel Manejo.
Este es un editorial fotografia de moda que se imprimió en dos números de la Revista Surreal de Belleza! Ellos lo disfruté mucho y esperamos que tú también! Esta exposición es de AW 2015 j-na de alta costura. La misma tecnología está integrada en cada pieza única.

Este editorial fotografía de moda fue baleado por nuestra FAV Moda fotógrafa, Virginia Rose Hodges que viaja por todo el país para disparar nuestra ropa!
VEA Fotos haute couture de gente real en eventos reales!

Hay una historia inspiradora del triunfo de Chicago y el sargento de policía mujer Eleanor Colins. Ver brillar en su j-na vestido de alta costura como ella fue honrada por Shea Vaughn, mamá de Vince en una Gala fabuloso!
Estamos muy contentos de estar componiendo un otro editorial haute couture para otras revistas de este año, así que esten atentos! Cal y yo prometo tener muchos diseños más interesantes en los próximos meses! 

Go To Homepage.
J-na Couture runway collections and magazine editorials.
---
Press play and then click on the bottom right of the slideshow to enlarge to full screen.
GSb Wearables and Jior Couture Menswear Caleb Garcia Taylor collections.
---
---
To set up a




private runway showing of the




J-na haute couture collections

click here.



Inquiries Contact: cal@j-nacustomgsb.com
Latest Press Release contact: info@j-nacustomgsb.com
815.513.2776
Chicago Based Fashion Designer also serving National and International Clients as well as local in the Gold Coast, Streeterville, River North, the Loop, Linclon Park, Winnetka, Lake Forest, Oak Park, and Highland Park for Couture Fashion Custom Clothier Womenswear, Menswear, and Accessories.
Exclusive Eco-Spa Couture Fashion Smart-Gown Experience and Treatment. Wearables and wearable-tech for a charitable cause.
By appointment only Showrooms available, and at home or business service. Mailing Address 1200 W 35th St Suite #5345
Chicago, IL 60609