Christian Dior primavera 2014 Revisión: 


Totalmente honesto (pero no tan cortez).
Mientras que el más nuevo diseñador de Christian Dior primavera 2014, Raf Simons tiene algunos diseños de jóvenes y avante guard de esta temporada. 
Tengo que admitir que realmente echo de menos a John Galliano y sus espectaculares diseños de alta costura!
Si bien hubo algunos vestidos clásicos todavía frescas en la primavera, había muchos que sólo aparecen poco favorecedor, y en una sociedad aquí en los EE.UU., donde la gente de todos los status económicos y sociales son cada vez más conscientes de la forma de su cuerpo, dudo que estos diseños van y venden como una opción viable de alta costura en el estilo personal.
Es algo que me hace pensar en esa broma popular que me adaptaré a Christian Dior primavera de 2014:
"Por supuesto que estoy en forma en Christian Dior Primavera 2014 Haute Couture ........
Redonda es una forma, ¿no es así? "

O la pregunta clásica que padres con expectavivas temen oir de su esposa: "¿Este vestido me hacen parecer embarazada? "

OHHHH NOOO!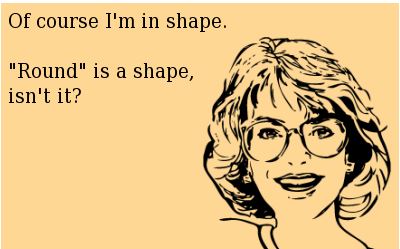 | | |
| --- | --- |
| Elegido como uno de los diez mejores vestidas en los Oscar de este año, ____________ llevaba un vestido rojo clásico digno del nombre de Dior. No hay ningún argumento que la simplicidad y la elegancia son elocuentes. Yo llevaria esto en un latido! | |
| Sin embargo, en esta revisión totalmente honesta, debo confesar que había demasiadas siluetas en forma del globo grande, que parecía holgada y sin forma. No puedo imaginar a alguien que quiera tener este aspecto! Puff-bolas, ¡cuidado! Usted tiene la competencia! ¿Quién sabía que las modelos de pasarela preciosas podría parecer una tontería? | |
| Este último tiro me recuerda a la ropa de maternidad, ya que esta forma ciertamente oculta una barriga creciente! Es sólo que no sé lo que estaba pensando el Sr. Simons! | |
| Soy consciente de que la casa Dior ha tenido sus desafíos desde la terminación de John Galliano, Alta costura, pero realmente debe llegar a un estándar más alto que esto. Hubo 3 mas miiadas hinchadas pero no le aburriré con las fotos. | |
Mira, por fin encontramos alguien quien tiene algo positivo de decir de Dior 2014/15 OI! Y tiene puntos validos.
¿Cómo te sientes acerca de las miradas de esta primavera de la Cámara de Dior? Cualquier opinión honesta que le gustaría compartir son bienvenidos!
Regrese a la pagina principal?
Que cambiarías en este colección de Christian Dior Primavera 2014 para incluir alguno de estés conceptos couture en su estilo personal?
Vea mas de DIOR 2014 en la Pagina Official de DIOR.
J-na Couture runway collections and magazine editorials.
---
Press play and then click on the bottom right of the slideshow to enlarge to full screen.
GSb Wearables and Jior Couture Menswear Caleb Garcia Taylor collections.
---
---
To set up a




private runway showing of the




J-na haute couture collections

click here.



Inquiries Contact: cal@j-nacustomgsb.com
Latest Press Release contact: info@j-nacustomgsb.com
815.513.2776
Chicago Based Fashion Designer also serving National and International Clients as well as local in the Gold Coast, Streeterville, River North, the Loop, Linclon Park, Winnetka, Lake Forest, Oak Park, and Highland Park for Couture Fashion Custom Clothier Womenswear, Menswear, and Accessories.
Exclusive Eco-Spa Couture Fashion Smart-Gown Experience and Treatment. Wearables and wearable-tech for a charitable cause.
By appointment only Showrooms available, and at home or business service. Mailing Address 1200 W 35th St Suite #5345
Chicago, IL 60609