For french fashion street style is the telling factor, and the results may surprise you! 
Is French fashion street style fabulous? We have the highest of expectations for Paris. The historic mother ship of modern fashion and the birthing point of Haute Couture is still the power house in the fashion world but with so many emerging new markets can Paris still stand out ahead of the pack?
You be the judge under my guidance. This will be a great exercise in personal couture development. 
These people understand French fashion street style! What a fantastic representation of how well done the fashions seen on the streets are in this epic monument of a city. Each of these looks takes your mind to it's limits while keeping you inside the realm of polished, chic, and demure.
How would you like to learn how to dress like that? It is a fashion philosophy that I can teach you. 
The really surprising thing is though that I had to wade though literally thousands of Paris fashion street style photos to come upon these gems. The vast majority of the photos were not good enough to display on this page or to represent Parisian fashion. Also the video is clearly a staged advertisement rather than authentic Paris street fashion.  
Three photos out of thousands is actually not very impressive. I had to look up Paris Fashion Week to find these French fashion street style looks. There is without a doubt the best fashion in the word on the Parisian runways during fashion week. Where does all this inspiring, amazing fashion go anyways besides some deep underground military bunker LOL? Because we certainly aren't seeing it on the streets. 
Let's see where the french fashion street style clocks in at for menswear next.
And all I found was.......... Crickets! Chirp Chirp!
Can someone send me some authentically Parisian amazing men's French fashion street style photos? I looked in so many places and all that turned up was a whole lot of meh not high-fashion men!
While we are at it can someone also PLEASE explain to me what the obsession is with French sailors? Besides just another reason to get everyone to wear stripes, why do does the sailor fashion have to characterize French men's fashion? Why is it still a thing anyways?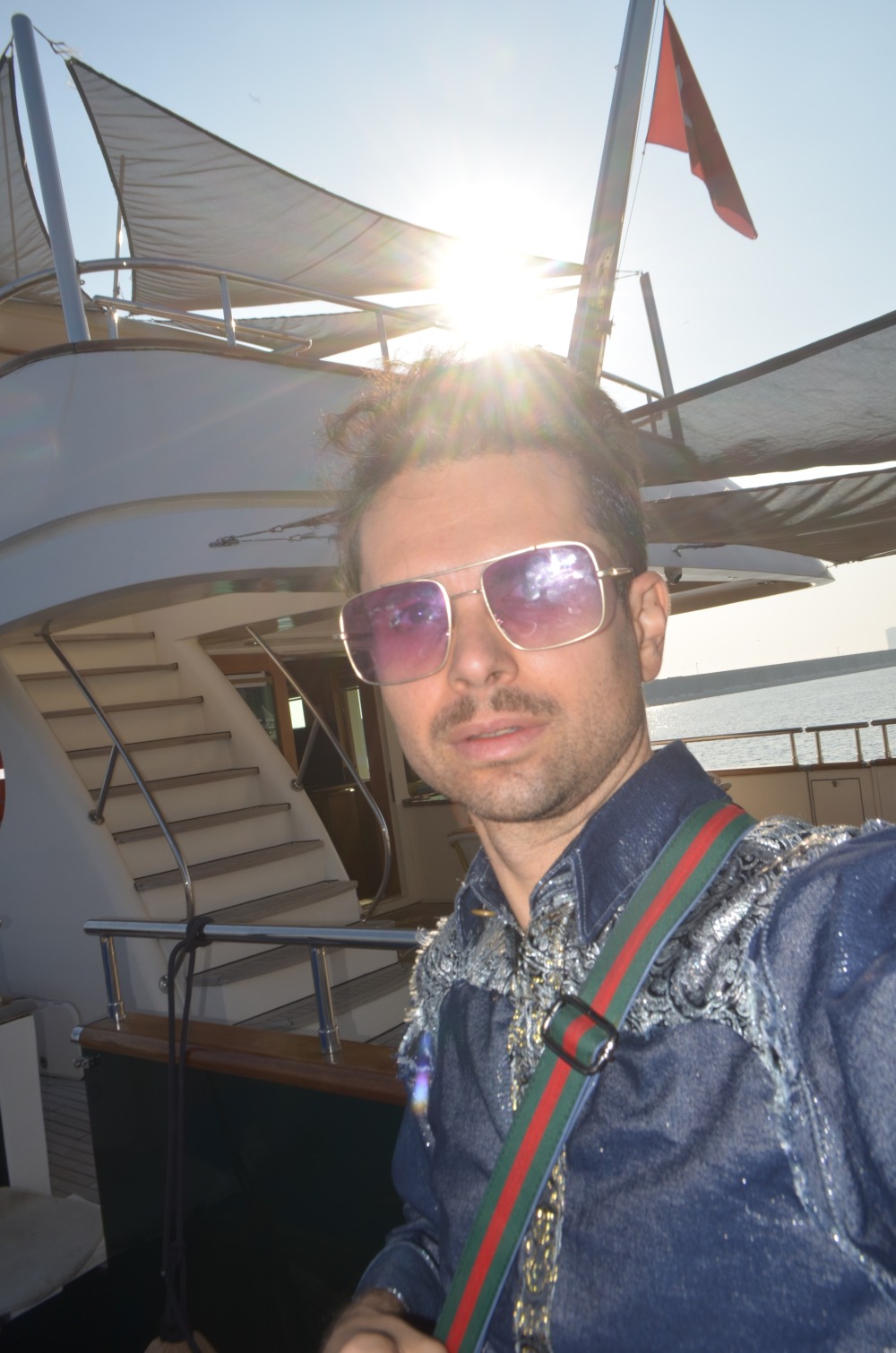 When my son Cal goes boating he wears nautical, but he doesn't wear stripes and a sailor hat!
Your turn!
Send in some of your favorite French fashion street style photos to be featured on this page! 
cal@j-nacustomgsb.com
Have A Great Story About This Topic?
Do you have a great opinion, insight, or inspiration about this? Share it!
Have the French become Americanized in how they dress for everyday life?
They say Americans live in their blue jeans because they are so comfortable, but I say that was true in times past. I wager to say that Americans now live in their spandex athletic wear. They feel it is even more comfortable and they have been conditioned to believe by marketers that it makes them appear like they have an athletic body, although it's obvious  that the majority of Americans seen on the streets sporting their workout clothes look like they have not been to the gym in ages! 
Workout and athletic wear is designed for athletes to workout in. But to my dismay Americans have adopted these clothes into their everyday culture. For women that means sweatshirts and sweat pants or yoga pants, no makeup, and hair pulled back in pony-tail.  According to my friend Maria in Paris with each passing day Parisian women are getting more and more overly casual and dressing down! Is this because they are Americanizing into the culture of comfort above all else?
Maria is originally from Italy and she says that Italian women don't even go to the corner store without first putting on their face and changing into an appropriate outfit. After the time we have spent in Italy, we couldn't agree with her more. 
What is your opinion on this topic?
Check out my page on what to wear while visiting Chicago, my home town. 
J-na Couture runway collections and magazine editorials.
---
Press play and then click on the bottom right of the slideshow to enlarge to full screen.
GSb Wearables and Jior Couture Menswear Caleb Garcia Taylor collections.
---
---
To set up a




private runway showing of the




J-na haute couture collections

click here.



Inquiries Contact: cal@j-nacustomgsb.com
Latest Press Release contact: info@j-nacustomgsb.com
815.513.2776
Chicago Based Fashion Designer also serving National and International Clients as well as local in the Gold Coast, Streeterville, River North, the Loop, Linclon Park, Winnetka, Lake Forest, Oak Park, and Highland Park for Couture Fashion Custom Clothier Womenswear, Menswear, and Accessories.
Exclusive Eco-Spa Couture Fashion Smart-Gown Experience and Treatment. Wearables and wearable-tech for a charitable cause.
By appointment only Showrooms available, and at home or business service. Mailing Address 1200 W 35th St Suite #5345
Chicago, IL 60609