True couture fashion, what is it anyways?
Is true Couture Fashion ever mass-produced? We say NO!!!! The origin of the term Haute Couture has always meant a custom original, made-to-measure garment or accessory to ensure that each client can have a one-and-only unique creation! No copy-cats allowed!!!!
The Concept of Comfortable Extravagance! See what it is doing to the world of haute couture dresses!
Here at J-na Haute Couture I truly honor that time-tested tradition for true couture fashion! For example, our hand-knit sweaters are only made one unique design at a time, according to the client's wishes and ideas, and of course, measurements.
On this page we are using our line of couture hand knit sweaters to exemplify the principles of all couture clothing in general as they are:
Handmade- with skillful precision, as all H.C. garments should be.
Exclusive designs to each client.
Fit to the clients shape, measurements, preferences, and personality.
Having airs of high-fashion extravagance and uniquness.
Made in luxury high-quality materials.

This beauty exemplifies true Art...the art of Fair-Isle knits, with 25 different fine wools used and the neckline and cuffs embellished with genuine carnelian and rose quartz gem beads to match! We could call this couture sweater a true heirloom, as the luxe materials can be handed down for generations, and the classic styling will never go out of date!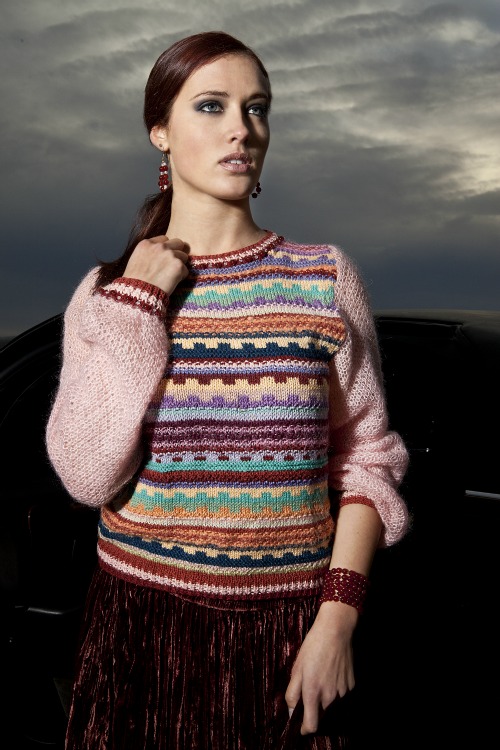 Wait until you see our hand-knit fashion wraps! The sheer bling in gold and gems that are adorned onto these luxe fibers is shocking! It makes them a true heirloom!
---
Another designer original haute fashion sweater is this fine muted lavender wool with pure black and white "lightening" angora rimmed with sparkling silver.
I wanted this haute couture statement to have the extra punch of genuine Swarovski and hematite stone beads adorning collar and cuffs, for yet another luxe heirloom! We are talking impact, with this being the only one made! True couture fashion!!!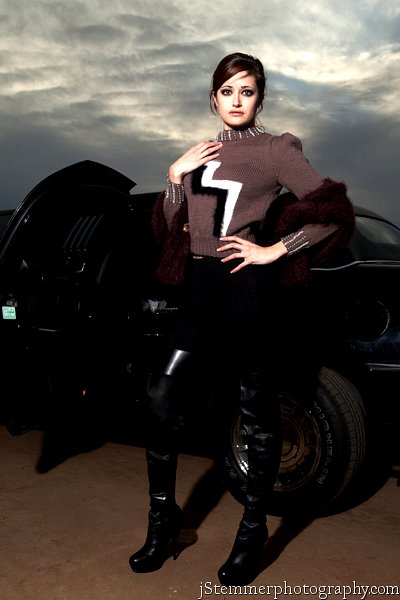 This hand knit couture sweater runway sample is now 80% off in the Online Couture House Runway Sample Section!
OMG, compassionate fur from the Angora rabbit is SO luxurious, soft to the touch, unique, and such a pleasure to work with. Why have your clothes made in furs that promote animal cruelty when there are SO MANY ALTERNATIVES that actually brand you as unique and compassionate?!!!
Please excuse me if I got up on my high horse, however gently so as not to cause the horse discomfort! You see, I have always been an animal lover, one of the reasons I am a strict Vegan.
---
And for our male couture connoisseurs, each and every one has a unique couture fashion personality! Some want traditional styling, like this hand-knit sweater vest in teal and red in comfortable and soft 100% cotton in a thick textured pattern.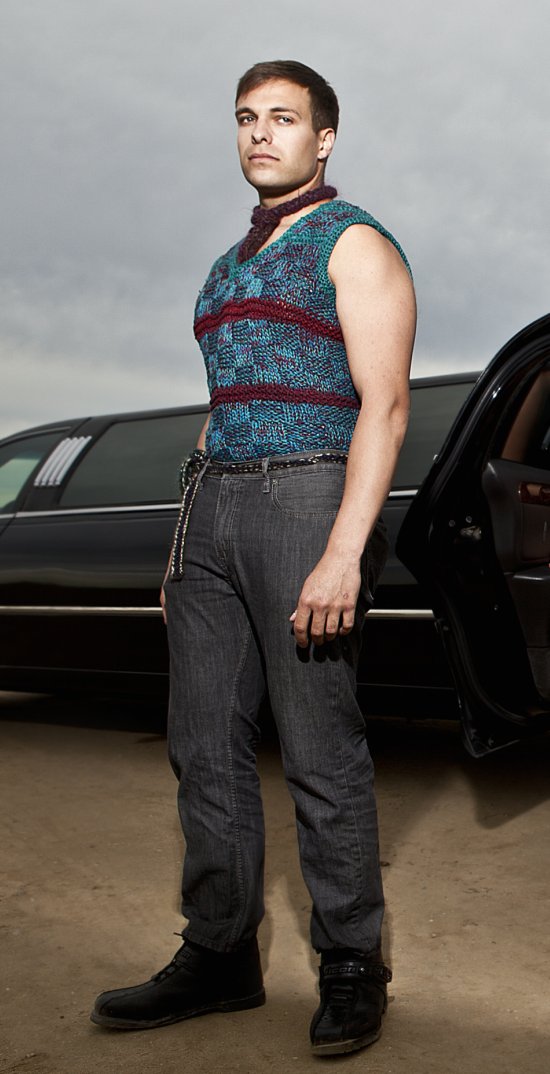 ---
Other men want their couture sweater vest look to be more rugged and earthy, with a nod to fusing all ethnic boundaries, as this unique knit vest I call "Rugged Mountain Folk". It is hand knit with 18 kinds of wool, soft Peruvian Alpaca(from the llamas and alpaca of the Andes) and bamboo fibers, and is a prime example of laid-back comfort for the man who enjoys Nature, traveling and mulch-cultural involvement. It would be hard to find this H.C. fashion on a department store rack!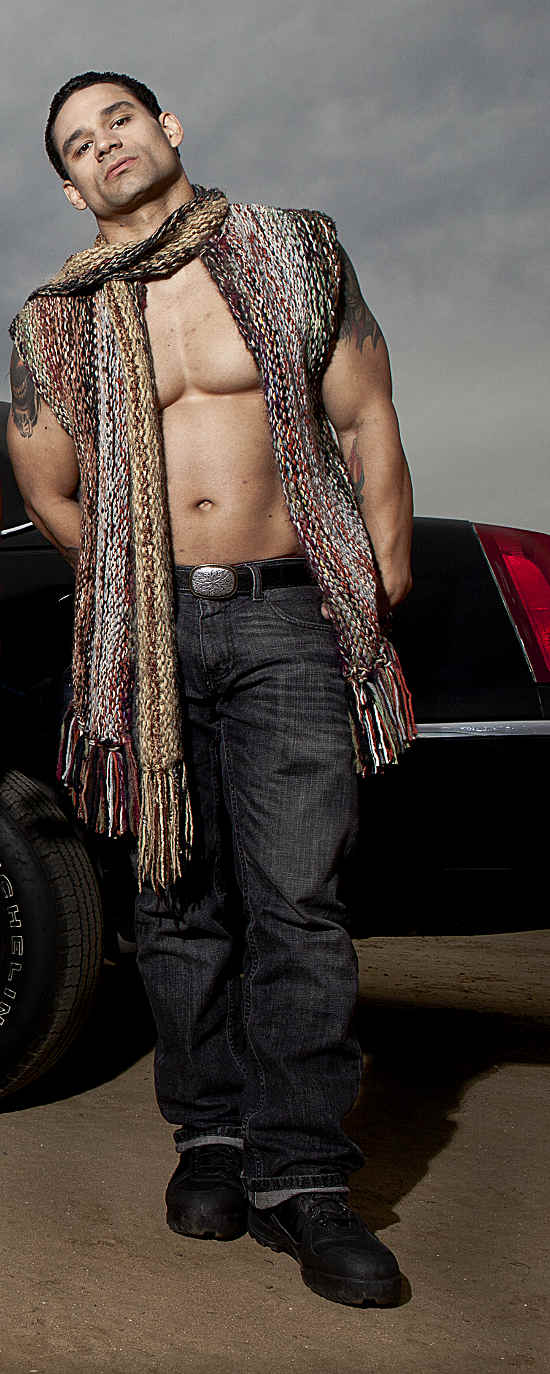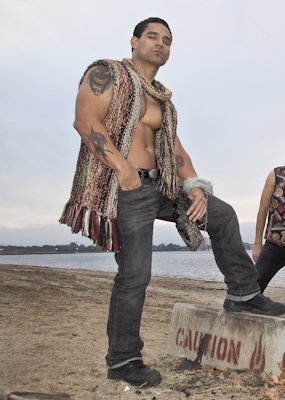 ---
And for the man who wants to unleash his fierce masculine/animal side, this couture sweater vest in leather with real fur trim is another jaw-dropping example of unique styling to match the individual's personality!
Not everyone could get away with this couture fashion statement! This man really knows who he is and is not afraid to show it! Paired with a GSB Men's Couture knit tie...it is a force to be reckoned with! And never seen anywhere else!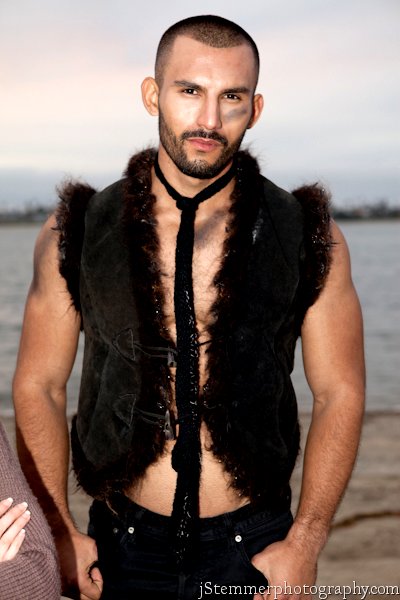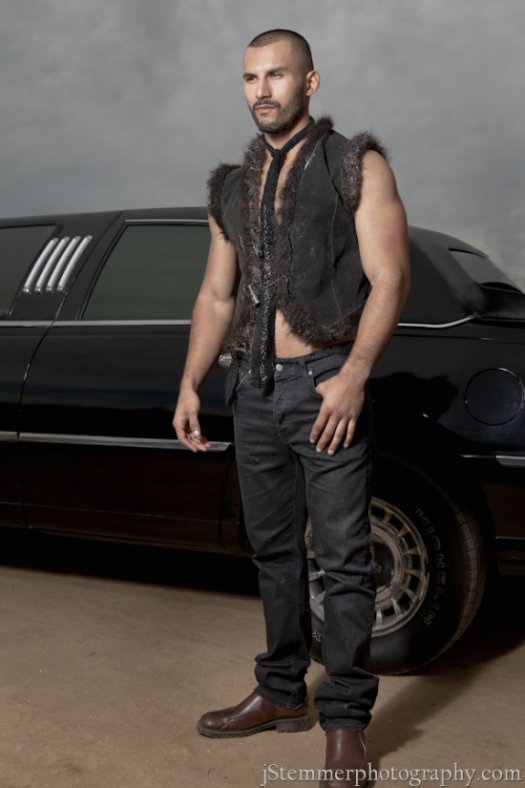 This uni-sex couture vest is reversible and has the crushed velvet lining of this couture vest! For a rugged wild look in leather and a sophisticated posh look in velvet!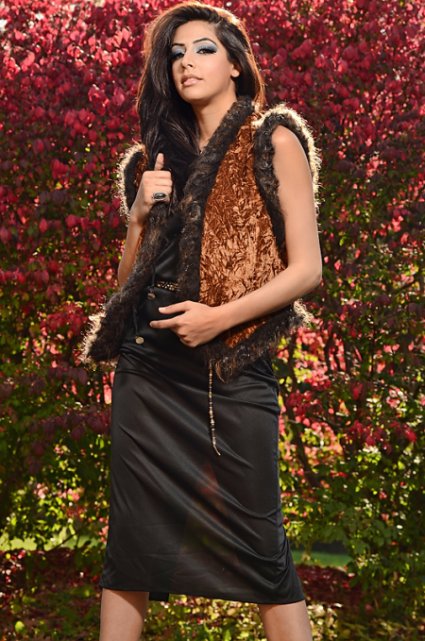 ---
The point that I dearly hope we are doing a good job at making, my dears, is that no matter what the couture design is, it should UNMISTAKEABLY reflect your true personality, look, colors, and taste! That is why for each of our clients we do an extensive personality profile and color test to ensure that your couture garment is all about YOU!
Just for fun:

No, this is not a new TV series in the making!!! Although Mikayla, one of our fabulous models in the center in the multi-colored sweater when she saw that photo exclaimed, "We look like the latest network TV series!"
This San Diego sunset is highlighting the individuality of couture and all the many styles and nuances to each and every person's unique taste in clothing!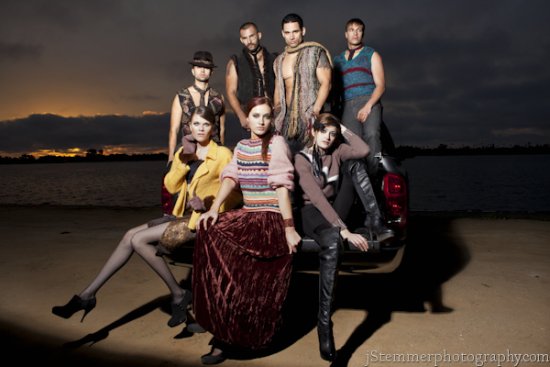 This whole photo shoot turned out to be so fun, and it was such a pleasure to work with Joe Stemmer, one of San Diego's premier photographers! The models were excited and dedicated, and didn't get all high-drama, which is the worst thing for a photo shoot by the way! We ended up in the Limo with some bottles of bubbly chillin like beautiful couture villians who know who we are, and what we are about!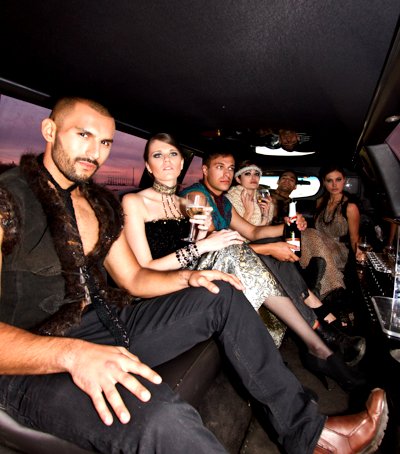 ---
Isn't it true that each of us wants to be recognized as unique and un-duplicatable! Time to invest in a true couture fashion statement. We would enjoy consulting with you to zero in on your true couture fashion personality and preferences!
A true couture fashion collection gallery!


Fashion Reviews on the latest haute couture collections.
Have A Great Story About This Topic?
Do you have a great opinion, insight, or inspiration about this? Share it!
What Other Visitors Have Said
Click below to see contributions from other visitors to this page...

Love Your Sweaters!

Love the sweaters. Just fabulous! I knit ( I design my own, one fab sweater a year) .. so I know the work that goes into this... time and design.
J-na Couture runway collections and magazine editorials.
---
Press play and then click on the bottom right of the slideshow to enlarge to full screen.
GSb Wearables and Jior Couture Menswear Caleb Garcia Taylor collections.
---
---
To set up a




private runway showing of the




J-na haute couture collections

click here.



Inquiries Contact: cal@j-nacustomgsb.com
Latest Press Release contact: info@j-nacustomgsb.com
815.513.2776
Chicago Based Fashion Designer also serving National and International Clients as well as local in the Gold Coast, Streeterville, River North, the Loop, Linclon Park, Winnetka, Lake Forest, Oak Park, and Highland Park for Couture Fashion Custom Clothier Womenswear, Menswear, and Accessories.
Exclusive Eco-Spa Couture Fashion Smart-Gown Experience and Treatment. Wearables and wearable-tech for a charitable cause.
By appointment only Showrooms available, and at home or business service. Mailing Address 1200 W 35th St Suite #5345
Chicago, IL 60609