Curvy Clothing that inspires poetry. The singular beauty that defies social norms. What will it take?
Curvy clothing can be a means of expression and celebration of the beautiful lines that women were endowed with. Unfortunately, very few designers really know how to design for the curvy women.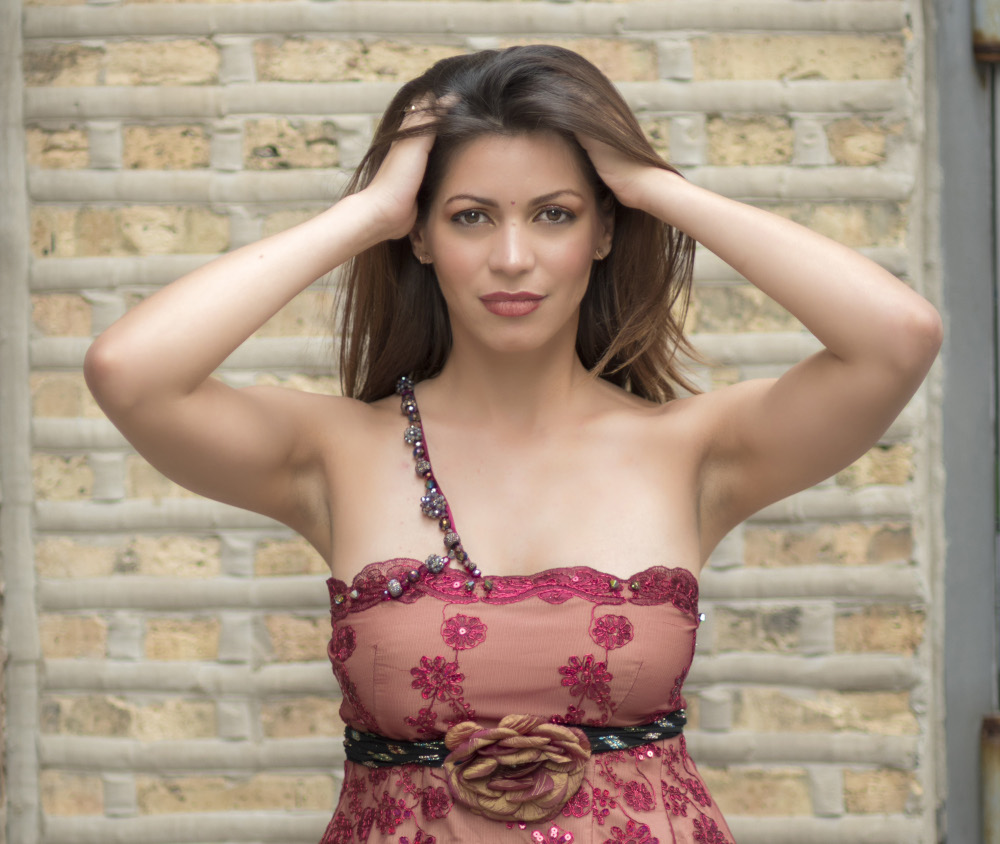 Simply put we believe that curves are just lines that have wonderful shapes to them. The lines should be celebrated, not masked, and certainly not broken. 
Another problem is that most designers get so caught up on designing for the curvy women and they complicate it way too much like it is some kind of niche that requires a whole different approach to design and client satisfaction. 
This is actually not true. What looks amazing on a slender body type can even look more amazing on a curvy body type. After all they are the same lines, only the curvy lines have the potential to be accentuated into the masterpiece of design that they in reality are. What looks good on slender body type looks great on a curvy body type with only a few simple alterations. 
After working with hundreds of curvy girls in my hometown of Chicago I can tell you how true this can be for you. So the next women perusing through her favorite fashion magazine, sees something that she likes and thinks, "Oh I could never wear that!" She should think again, because she can wear that with a few simple alterations. 
Let's open up the possibilities and see the horizon and panorama instead of the imagined hurdle two feet in front of us. Ready?
1. Curvy clothing that has high-interest.
Well, what do we mean by high-interest. That means interest at the shoulder or neck-line drawing the eyes up to the face. This is how we extend the curvy clothing line that we are creating. This is essential because we want the line to go unbroken. The longer the line, the more balanced the curves look and are enhanced, offset, equaled out, and visually pleasing. 
Here is were we can use minimal design elements or high volume and shape. Here is where we can really get colorful. Combined with well chosen jewelry we have a winning combination of textures. 
Follow Model Maria De Los Angeles Borreo.
2. Curvy clothing with low-interest. 
Low-interest is just the opposite end. It is the exact same concept. The most common way to do this is with bright or colorful shoes. We love working in design elements at the hemline that add texture and color. This can be done with piping, fringes, or a custom edging for texture. The same goes for slacks or jeans. When we design with shorts it is always with bright shoes to create this low-interest. 
3. The Unbroken Line.
This was alluded to in part one but it cannot be emphasized enough. Here we will expound on it. A women's beautiful curves create curved lines that have a diagonal or horizontal effect to them. Never will we want to compete with these lines by adding additional horizontal lines in the form of horizontal stripes, especially extending through the mid-section. 
The other kind of horizontal line that is a cardinal sin in curvy clothing is sometimes difficult to detect. This is created when a women wears a top that is a contrasting color to her skirt or pants in particular a light and bright color. This cuts the women off at the mid-section, the worst place, it visually cuts her in half and the curvy diagonal bias lines are out of balance with the horizontal lines and visually it creates an effect that is along the lines of "short and wide." It doesn't matter how tall or short the women is, this rule is the most important. 
This is also the rule that is less commonly known among celebrity stylists alike. We see our curvy female celebrities wearing dresses and day wear that has a contrasting top and bottom that is always a disservice to their naturally curvy beautiful figures. 
The best and worst dressed celebs are: 
BEST LIST

Adele

1. High-to-Low interest use of a brooch, embellishments, and texture.

2. Masterful use of unbroken balanced lines going up and down and on the diagonal. 

3. Solid colors. 




Oprah

She has all the right things going on. In this look her hair and large earrings create the high interest and she has diagonal and up-and -down unbroken lines with no contrasting colors interrupting them.

WORST LIST

Melissa McCarthy

1. No high-interest

2. A Horizontal line across mid-section breaking up the curvy lines and cutting her in half. Notice that you cannot find a full length photo of her in this dress because this dress did not photograph well on her.  




Michelle Obama

In theory this dress should work for Michelle. It has all the right features but what went wrong with this gown is that it in no way accentuates Michelle's curvy lines, it only diminishes and conceals them. The look could have been a masterpiece if it was altered correctly to accentuate her curvy lines. This was Schiaparelli's epic fail last year. 
4. The correct use of color-blocking. 
The blocks of color again should be designed in to create continuous and harmonious vertical lines. The colors on the outside should be the dark colors, never the light colors. Th lines created by the color blocking should up up-and-down or diagonal, never across and horizontal. 
So viola there we have it! The top five tips for styling and designing curvy clothing. Let's chat about your best concept. 
J-na Couture runway collections and magazine editorials.
---
Press play and then click on the bottom right of the slideshow to enlarge to full screen.
GSb Wearables and Jior Couture Menswear Caleb Garcia Taylor collections.
---
---
To set up a




private runway showing of the




J-na haute couture collections

click here.



Inquiries Contact: cal@j-nacustomgsb.com
Latest Press Release contact: info@j-nacustomgsb.com
815.513.2776
Chicago Based Fashion Designer also serving National and International Clients as well as local in the Gold Coast, Streeterville, River North, the Loop, Linclon Park, Winnetka, Lake Forest, Oak Park, and Highland Park for Couture Fashion Custom Clothier Womenswear, Menswear, and Accessories.
Exclusive Eco-Spa Couture Fashion Smart-Gown Experience and Treatment. Wearables and wearable-tech for a charitable cause.
By appointment only Showrooms available, and at home or business service. Mailing Address 1200 W 35th St Suite #5345
Chicago, IL 60609