Pubblicato Editoriale Fotografia di Moda, con le indossabili tecnologia presenti in diverse nuove pubblicazioni. 

Perché questa tendenza così ricercato?
L' Editoriale Fotografia di Moda Pubblicato con alcuni dei nostri lavori più unico insieme con le più recenti applicazioni indossabili negli uomini e stile personale femminile.
Ciò che rende questa tendenza così molto in alto la domanda è che portabile tech è il futuro di negozi di moda e da molti fonte della prenza stanno realizzando questo e stanno rimanendo avanti in questo già molto forward veloce settore che costituisce la tecnologia in movimento, ma la moda, in sostanza, è il più veloce spostamento industria là fuori, nel fatto che, mentre la moda tradizionali classici sono sempre apprezzati quando a destra, l'industria si muove e cambia ogni stagione!
Vediamo queste pubblicazioni lungimiranti e dove possiamo davvero in contatto con questo pratico e utilizzabile innovazione in Wearable-Technology!
Il molto più importante delle pubblicazioni per caratterizzare la tecnologia indossabile che impieghiamo nei nostri abiti non è altro che GQ UK. La moda nel Regno Unito si dice e nel oppinion di molti più innovativa poi quello degli altri centri come a Parigi e Milano. E 'giusto che sarebbero stati la prima pubblicazione importante per caratterizzare questa tendenza nella tecnologia indossabile. Questa caratteristica stile mette in evidenza le NFC Gemelli incorporate nei gemelli e cravatta set Jior Couture.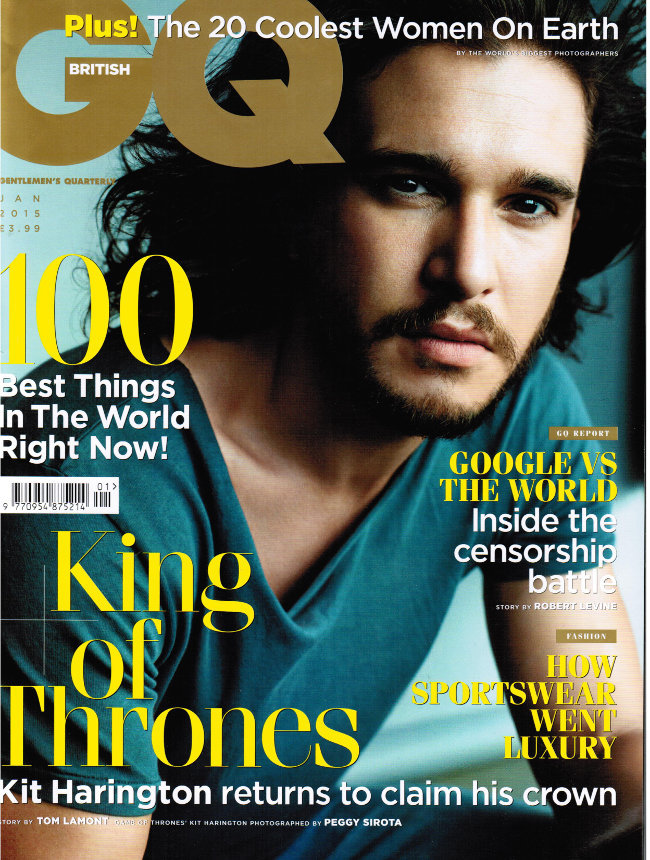 Cosa fare se la cravatta e polsini potevano dire quello che vuoi detto su di te a livello virtuale come i vostri coetanei letteralmente tocci dentro di le tuo informazioni rilevanti istantaneamente sul proprio smartphone? Aggiornamento-capace ogni giorno attraverso la nostra piattaforma personalizzata senza abbonamento mensile.

Che cosa succede se Jior (Your) Cuff possibile pagare per Jior Cena lusso e notte in città, attraverso la funzione integrata di Tap e Pay!
Vedi la editoriale fotografia di moda publicatta nella Couture Fashion Magazine e anche Keel Magazine Internazionalle.
(Vedete cio ultimi: J-na sulla notizie WGN dando promocione a la Opera di Mozart, La Flaute Magica con tutti costumi j-na couture!)
La fotografia di moda editoriale pubblicato in collaborazione Cloud Orchid Magazine con Misa Art dal titolo: The Art of Couture.
Anche Siamo stati onorati di essere presenti nel numero di Nigel Barker di Obscurae Magazine!
Il titolo dell' editoriale fotografia di moda è. Tech indossabile in questa pubblicazione abbiamo caratterizzato i Jior Couture Smart-cravatte e polsini, ogni acquisto di una smart-Cravatta coppia polsino sta sostenendo una mamma in America Latina che abilita lei a prendersi cura di suo figlio, e le bisogni fisici, emotivi e spirituali, mentre lei lavora a maglia il tuo (Jior) cravatta.
Questo editoriale fotografia di moda è stato girato dal fotografo di moda Virginia Rose Hodges.
Con modelli Evan da JSI Scouts Immagine
e Chris Quaglia da Exel Management.
Si tratta di un editoriale che è stato stampato in due numeri della Surreal Beauty Magazine!
Loro ci è piaciuto molto e ci auguriamo che anche voi fate! Questa mostra è di AW 2015 j-na couture. La stessa tecnologia è incorporato in ogni capo esclusivo.

Il Nuovo Editoriale Maschio: 
Genghis Khan per pellicce compassionevole
. Fate Click Qui.Vedi.


Guarda le 
foto della haute couture 
di vera persone su eventi reali!
C'è 
una storia d'ispirazione del trionfo
 di Chicago e la donna della polizia sergente Eleanor Colins. Vedere brillare in loro abito couture j-na come lei è stato onorato da Shea Vaughn, madre di Vince in un favoloso Gala! 
Questo editoriale fotografia di moda è stato girato dal nostro FAVE Fashion Photographer, Virginia Rose Hodges che viaggia in tutto il paese a sparare la nostra usura!

Siamo molto felici di essere iscritto più 
editoriale haute couture
 per altre riviste di quest'anno, quindi rimanete sintonizzati! Cal e prometto di avere molti progetti più interessanti nei prossimi mesi! 
Ritorno alla pagine principale.
J-na Couture runway collections and magazine editorials.
---
Press play and then click on the bottom right of the slideshow to enlarge to full screen.
GSb Wearables and Jior Couture Menswear Caleb Garcia Taylor collections.
---
---
To set up a




private runway showing of the




J-na haute couture collections

click here.



Inquiries Contact: cal@j-nacustomgsb.com
Latest Press Release contact: info@j-nacustomgsb.com
815.513.2776
Chicago Based Fashion Designer also serving National and International Clients as well as local in the Gold Coast, Streeterville, River North, the Loop, Linclon Park, Winnetka, Lake Forest, Oak Park, and Highland Park for Couture Fashion Custom Clothier Womenswear, Menswear, and Accessories.
Exclusive Eco-Spa Couture Fashion Smart-Gown Experience and Treatment. Wearables and wearable-tech for a charitable cause.
By appointment only Showrooms available, and at home or business service. Mailing Address 1200 W 35th St Suite #5345
Chicago, IL 60609