Couture di Celebrita è così fantastico!
Guarda le ultime celebrità a j-na couture e Couture GSb Men.
Couture di Celebrita è dove le tendenze vengono avviati o detenen, in cui tutti gli occhi sono andando a vedere gli eroi e le eroine del tappeto rosso e guardando nel suo best. Questo perché la couture moda è ciò che rende davvero brillare meglio nelle persone.


Dal momento che fare del proprio meglio i colori, i modi migliori, facendo un ulteriore passo avanti per evidenziare la vostra personalità e persona genuina, si può dire con la sua tuta, se sono naturalmente in uscita, audace e dinamico, tranquillo e dolce, o prudente e rivenditore.
Vedere le celebrità MEGA nei nuovi vestiti per questa stagione!

E 'l'unica volta che può davvero mostrare al mondo ciò che realmente sono. I tappeti rossi sono dove si può davvero entrare in contatto con loro quando sono al loro meglio! Questo è ciò che rende così affascinante. Sai nei film sono proprio quello che il regista decide costume, ma si vedono raramente e vestire davvero essere se stessi.
---
Questa pagina è dedicata alle ultime celebrità che indossa di j-na moda e Couture Men GSb .
Uno dei personaggi che ci sono più orgogliosi di aver visto nei nostri disegni è Marisa Buchheit, un cantadora rinomata opera qui nella nostra città natale, Chicago, ma anche è stata nominata Miss Chicago 2012.
Vede tutti on moda di celebrita! Estili Plus segreti!
Una collega in commun stretta vegana e attivista di diritti animale che ci ha fatto vi assicuro che nessun animale è stato maltrattato per la realizzazione della nostra alta moda! Ci siamo divertiti a lavorare con lei sul suo vestito e gli abiti degli altri cantanti in il producción.
Vedere i segreti di J-na nello styling e dimensionamento plus! E imparare un aspetto favoloso! Celebrity ispirato moda!
Che abiti vuole in il vostra boutique fantasia di moda celebrita?
---
Visto l'ultima volta nel il gilet couture di celebrita GSB non è altro che attore top model maschile, IGBT attivista per i diritti l'umano e regista diventato noto come il "Re del Cuore", nativo di Chicago, Ronnie Kroell. Non è guardare in regale negli uomini gilet di pelliccia moda.
| | |
| --- | --- |
| | Il gilet è un modello couture collezione GSB nostro Couture Autunno Inverno uomini. Naturalmente non esistono due capi che ha fatto lo stesso. |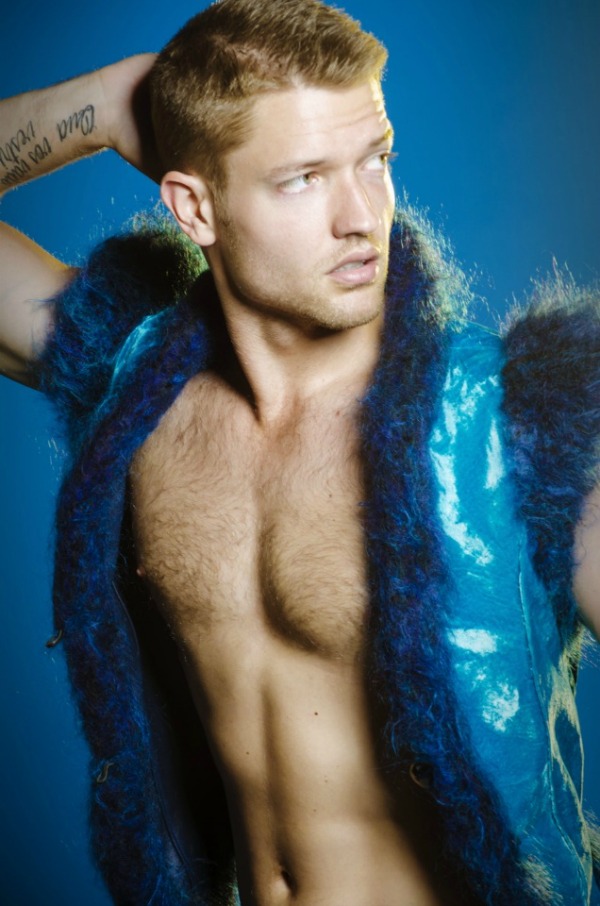 Per catturare davvero il migliore concetto e la personalità di Ronnie abbiamo fatto una breve analisi della personalità e la consultazione di design. Abbiamo trovato che Ronnie ama blu luminosi e verdi per lo più e il blues funzionare al meglio con il suo completamento e gli occhi.

Anche se a volte gli piace fare una dichiarazione coraggiosa sulla scena di Hollywood, si sente soprattutto agio in un look più conservatore. Così abbiamo optato per desgin il giubbotto di essere reversibile, da un lato una morbida pelle blu scuro, che può indossare per il suo evento e poi a metà quando il momento è giusto, capovolgere quella cosa in giro e BAM! Ha un aspetto che rende la scena POP in luminoso velluto di seta verde acqua schiacciato come si vede nella sua foto! Questo è stato un progetto divertente per una persona speciale con un i piedi per terra, lo spirito e, naturalmente, un grande cuore!


Essendo che il suo logo e sur-nome è "The King of Heart" abbiamo aggiunto anche pelo in più per la spalla alta Kingly medievale aspetto reale.


Era felice con la couture di celebrita? Beh, io ero preoccupato se non piace non ha voluto dire perché so che è un tipo simpatico. Egli ha dato tutti i miei dubbi a riposare con la sua approvazione ha inviato al suo facebook e fan page:

"Amare il mio J-na Haute Couture e accessori moda di design unico nel suo genere! Grazie così tanto Couture tanto uomo GSB ."
Guarda il j-na Mistero couture di Oprah e il suo cappotto couture personalizzato?
Vedere le ultime Couture di celebrita donnas camminare sul tappeto rosso!

Vedere la storia di Haute Couture e le signore che hanno reso iconico!

Torna alla pagina principale.
J-na Couture runway collections and magazine editorials.
---
Press play and then click on the bottom right of the slideshow to enlarge to full screen.
GSb Wearables and Jior Couture Menswear Caleb Garcia Taylor collections.
---
---
To set up a




private runway showing of the




J-na haute couture collections

click here.



Inquiries Contact: cal@j-nacustomgsb.com
Latest Press Release contact: info@j-nacustomgsb.com
815.513.2776
Chicago Based Fashion Designer also serving National and International Clients as well as local in the Gold Coast, Streeterville, River North, the Loop, Linclon Park, Winnetka, Lake Forest, Oak Park, and Highland Park for Couture Fashion Custom Clothier Womenswear, Menswear, and Accessories.
Exclusive Eco-Spa Couture Fashion Smart-Gown Experience and Treatment. Wearables and wearable-tech for a charitable cause.
By appointment only Showrooms available, and at home or business service. Mailing Address 1200 W 35th St Suite #5345
Chicago, IL 60609