¡La carrera de modista! J-na destaca puntos sobresalientes y escucha los consejos que da.
¡Muchos niños sueñan con una carrera de modista, el Milenio se ha criado al mirar Project Runway! Este sueño y esta vocación también han llegado a mí cuando era niño, después de literalmente cruzar el fuego de un trágico incidente de niña. Dejando mi parte inferior del cuerpo mal marcada justo a tiempo para la escuela, puedo decir realmente que esta experiencia cercana a la muerte ha inculcado en mi joven corazón insaciable deseo de sobrevivir y prosperar en una vida por diseño. Todavía el miedo de enfrentar a mis compañeros en el casillero de la escuela secundaria era otro recordatorio de mi autoestima destrozada. ¿Cómo podría reconstruir y sentirme bien conmigo mismo?

Después de descubrir modelos de Vogue a la edad de 9 años, trabajé y creé ropa tan fabulosa para distraerles de mi difiguracion. He desarrollado tal talento para el empoderamiento a través de la moda que se ha convertido en mi misión para empoderar a los demás de la misma manera. ¡Así que decidí seguir una carrera como modista!
Toda gran marca necesita un socio que incluya marketing, también es un talentoso diseñador y parece ser mi hijo Cal. ¡Entonces discúlpa la mamá orgullosa jactandose!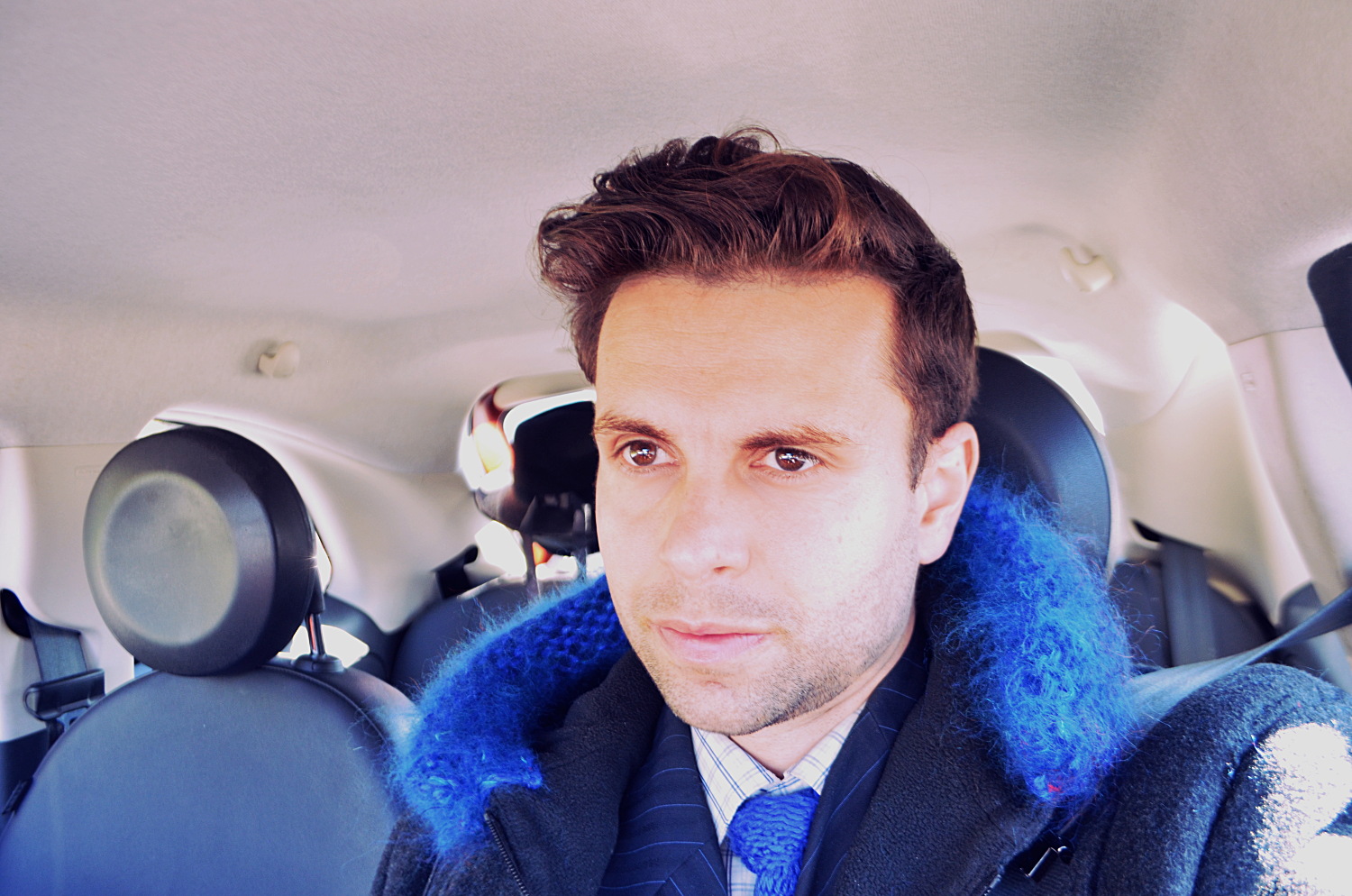 Cal creció ayudándome a crear ropa para clientes y luego a estudiar ventas y mercadotecnia, se unió al negocio internacional y se convirtió entrenador corporativo para empresas de Fortune 500 que lanzaron nuevas campañas de ventas.


Su visión de desarrollar mi marca, manteniéndola innovadora y de moda sin deshacer nuestra audaz estética y marca mientras conservamos el asiento en el Medio Oeste de los Estados Unidos, Chicago, el mercado de moda más conservativo del mundo. Hizo un movimiento al agregar dos marcas de ropa masculina con una atmósfera futurista muy avanzada. He dejado en claro que queremos mantenernos pequeños y mantener el control creativo sin regimientos vinculados a una marca global.

Cal dio un gran consejo a el modista aspirante a diseñadores de moda para la revista World Class Designer que no pude resumir mejor.
¡Mira algunos de nuestros últimos trabajos editoriales! Es la libertad de expresión lo que vale la pena celebrar y saborear.
Direttore creativo: Derek Tokarzewski

Fotografo: Carlos Rodolfo Chinchilla

Modello: Himani Lilith

MUA: Deborah Dee


Estamos compilando una lista de los diez mejores programas de los países para una carrera de modista, pero yendo más allá, los mejores programas para negocios y marketing para complementarlos.
Lo peor para ir a la escuela de diseño y salir con una deuda de $ 90,000 le faltan habilidades comerciales, de ventas y de mercadotecnia para ganarse la vida haciendo lo que amamos. Regrese a esta página para obtener actualizaciones y lanzar una carrera en diseño de moda.

J-na Couture runway collections and magazine editorials.
---
Press play and then click on the bottom right of the slideshow to enlarge to full screen.
GSb Wearables and Jior Couture Menswear Caleb Garcia Taylor collections.
---
---
To set up a




private runway showing of the




J-na haute couture collections

click here.



Inquiries Contact: cal@j-nacustomgsb.com
Latest Press Release contact: info@j-nacustomgsb.com
815.513.2776
Chicago Based Fashion Designer also serving National and International Clients as well as local in the Gold Coast, Streeterville, River North, the Loop, Linclon Park, Winnetka, Lake Forest, Oak Park, and Highland Park for Couture Fashion Custom Clothier Womenswear, Menswear, and Accessories.
Exclusive Eco-Spa Couture Fashion Smart-Gown Experience and Treatment. Wearables and wearable-tech for a charitable cause.
By appointment only Showrooms available, and at home or business service. Mailing Address 1200 W 35th St Suite #5345
Chicago, IL 60609