Mens designer Caleb Garcia Taylor is redefining fine men's fashion, wearables, and sustainability. 
Caleb, or as I call my son Cal, is a mens designer who's originality is limitless. I am not kidding. Nor, am I saying this only because I am his mother and business partner.
But, as you will see literally everything that he has put out into the world during his fashion career has been original, creative, and ahead of it's time.
Coming up in the city of Chicago, I have taught him since childhood how to design fine hand-made clothes ranging from custom fashion, to bespoke, to couture for a conservative client looking for a classic personal timeless style. 
However, you would never guess that by looking at the work that he has put out into the world under his brands Gsb Wearables and Jior Couture. Literally everything he has put out under his brands has been surprising and incredibly innovative.
Many of his all original design elements have been knocked-off by the likes of several household name brands in fashion mens designer fashion. Since there is no way to patent designs unfortunately they get away with it. I am not even going to ascribe to them the dignity of mentioning their names on my page so as to draw further attention to their thieveries. They know who they are and what they do and that is enough.
See Caleb's High Fashion catalog meant to inspire not to replicate.
He is a mens designer that always seems to attract the bold trend-setter type clients. He loves designing for fashion-forward musical artists and celebrities that have a loud presence. He specializes in fine knitwear. 

Caleb's double sided reversible silk and wool day-to-night leisure suit. Which side is best? Click to enlarge. 
He calls this design, can you see the forest through trees.
Mens designer Caleb Garcia-Taylor and wearables.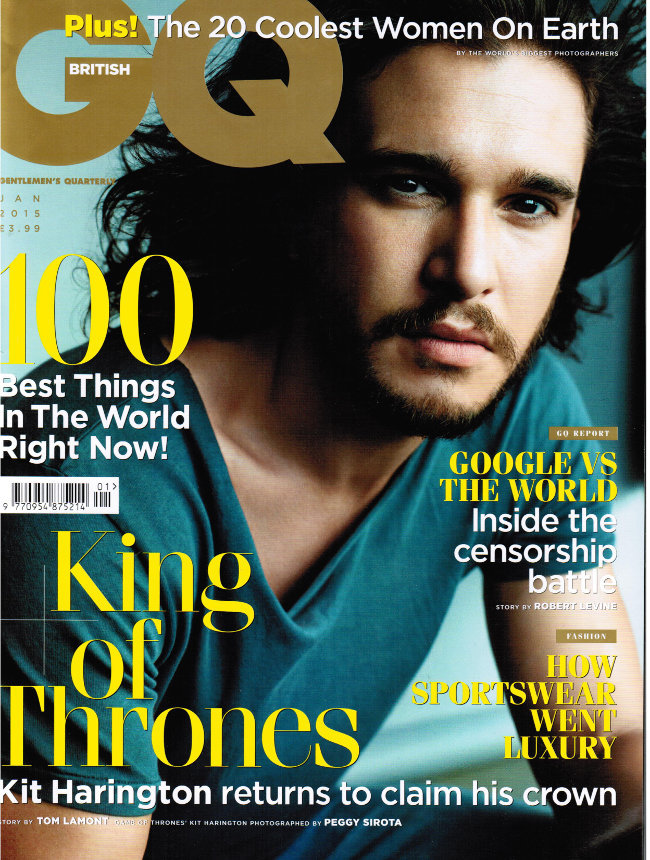 Combining fashion and technology was something that Caleb caught onto at an early stage in the now booming trend.
Starting with NFC technology and transitioning to 3D print. His line of 3D printed custom face masks will be launching very soon. So stay tuned!
His wearables have been featured in GQ to Bello Mag making local news and international editorials. The principals that he stands by in his approach are the following:
Fashionable: The wearables should be very stylish and fashionable.
Discreet Wearables: The wearables should not look "techie" they should be discreetly built into the clothes. 
Practical: The wearables should have a real practical function to be justifiable. 
Nyle Dimarco for Ellements Magazine New York in GSb Wearables supporting a charitable initiative.

Caleb is the mens designer employing 3D printing for a growing international client base and no fittings necessary.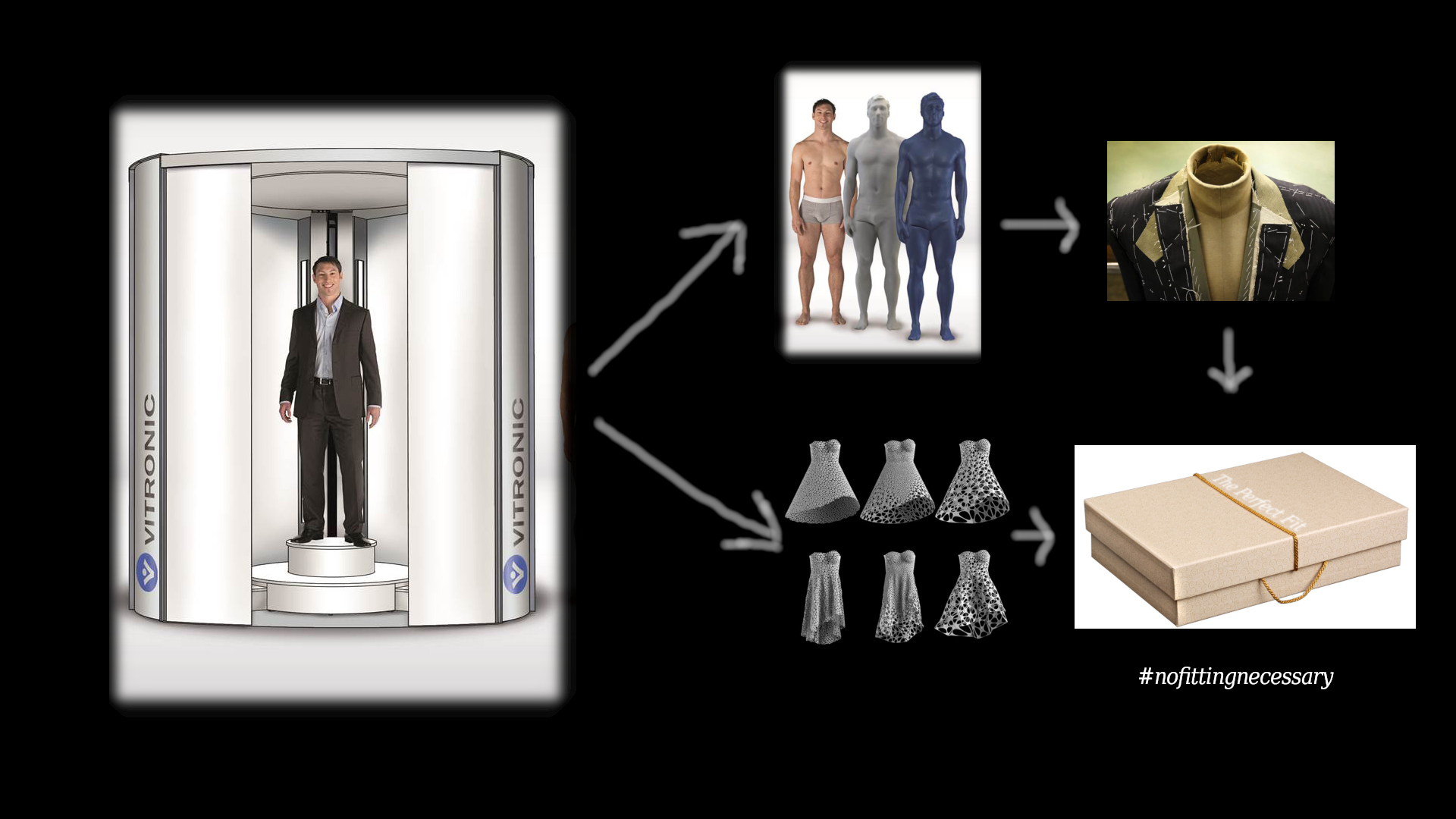 Caleb's list of international clients has been on the steady rise for the past three years. He started incorporating 3D printing technology for his international bespoke clients so that he could effectively service their needs without having to have them physically present for a series of fittings. Perfect fit with zero fittings necessary or physical contact needed serviceable from anywhere globally! Who is ready to say goodbye to fittings forever? Viola! 
How is this possible? It is actually quite simple. 
 Zoom client consultation. 
3D Body Scan is taken. 
Mannequin is Printed out from Body Scan
Clothes are made to fit the 3D printed mannequin
Clothes arrive on the clients doorstep with a perfect fit within 3 weeks of printout.
The mannequin is saved for all future clothes commissioned by customer with a week and a half week turn around time anywhere in the world. 
Caleb is taking on a few new benefactors to expand his fashion projects. Find out how to quality today. 
Imagine having a seasonal bespoke wardrobe gifted at no charge. Becoming an official benefactor involves trading useful goods, services, or resources at a equal value to the bespoke wardrobe. 
Have a conversation with mens designer Caleb Garcia-Taylor today and find out if you can qualify.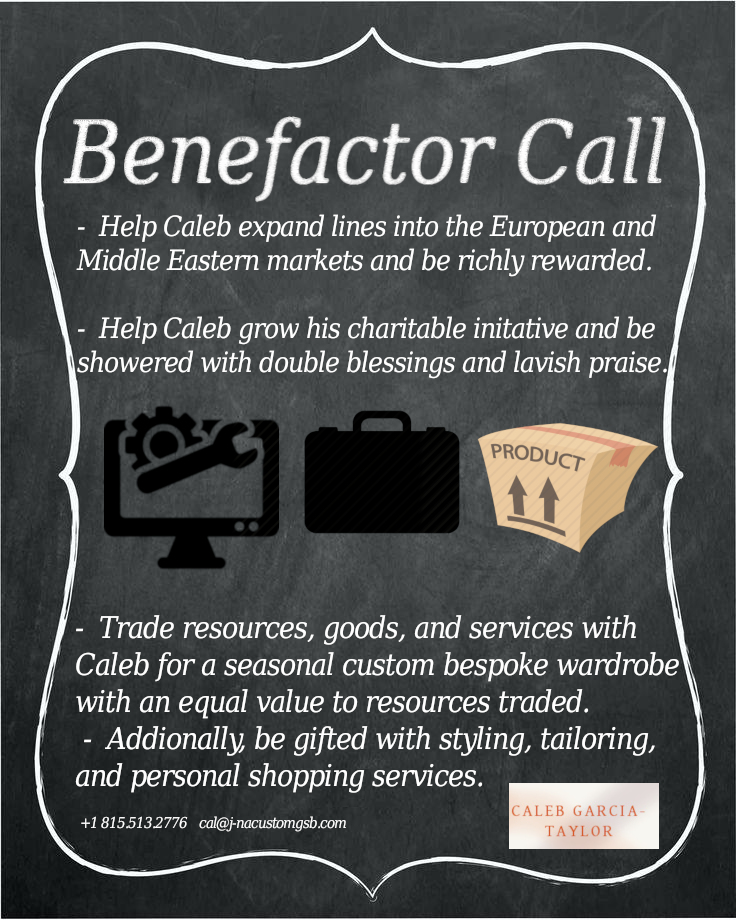 Mens Designer Caleb Garcia-Taylor and sustainability.
Caleb is not an entirely vegan designer, but a huge health, sustainability, and fitness proponent. He is a crossfitter who eats an entirely plant-based diet. He loves animals and insists on non-cruelty fabrics and fibers. Caleb is very particular about his ethical fabric selection including bamboo silk fabrics and pineapple leather. He also believes in sustainable manufacturing opting for methods that leave a zero-to-nil footprint on the environment like traditional hand-made methods.  
Caleb is always involved in an environmentally friendly charitable initiative from marine-life conservation education using fashion show to supporting artisan moms in 3rd world countries to keep the art of hand craftsmanship alive and well.  
He is the king of diamonds and the king of hearts in the design world. 

He has set over 20 international high fashion trends in women's wear over the last three seasons running. Ask us for the trendsetter document. We will email it out.

About Caleb Garcia Taylor
What is the men's high end designer fashion outfit trending now to meet the demands of our new home-centric lifestyle? It's all about silk bamboo loungewear. Find out more here.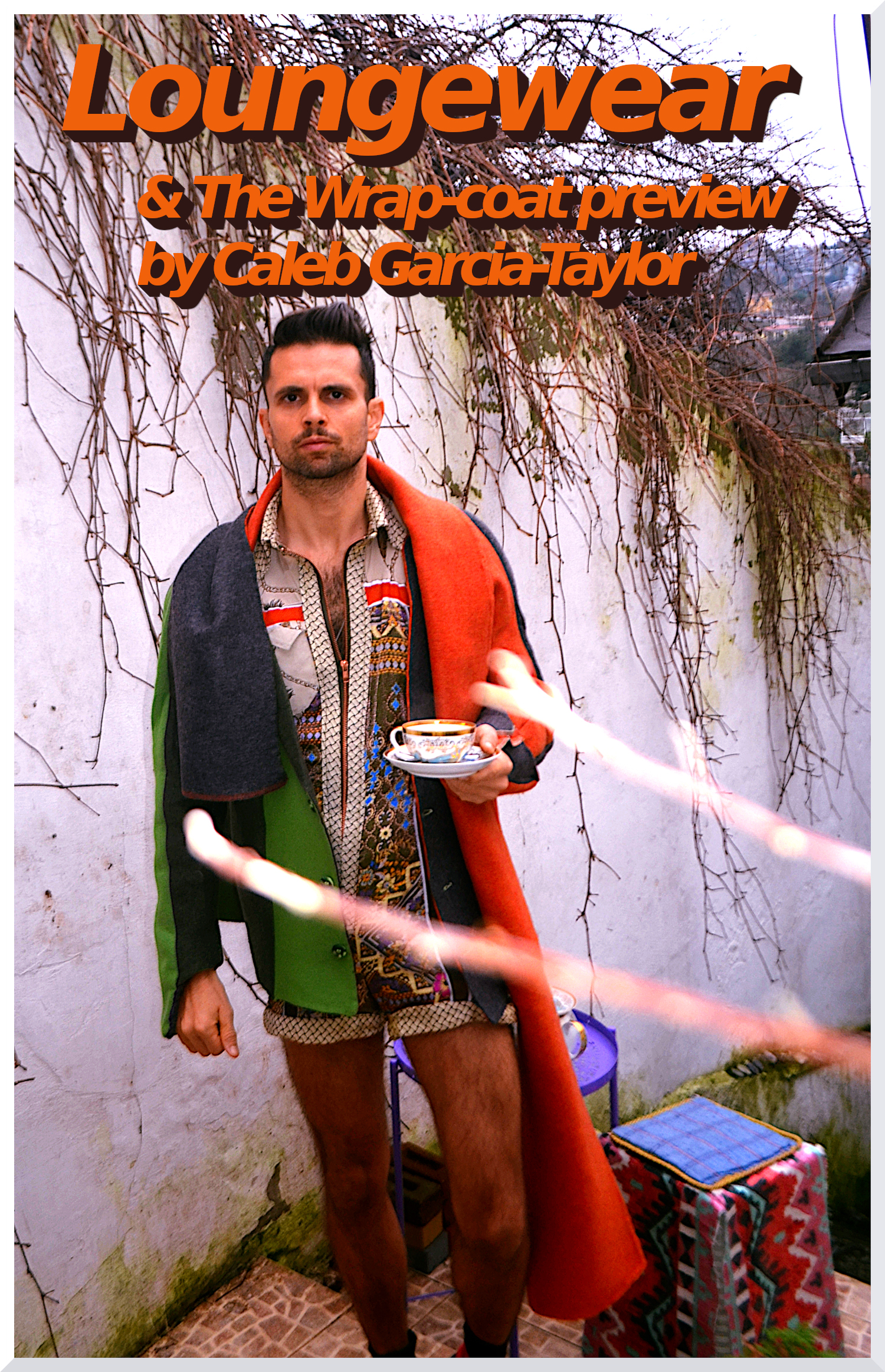 New Trend in Menswear to suit our home-centric new normal lifestyle. The all-in-one overcoat! Yet another completely original design concept by my son Cal! I love launching these big ideas live on the site for our readers to see first!

J-na Couture runway collections and magazine editorials.
---
Press play and then click on the bottom right of the slideshow to enlarge to full screen.
GSb Wearables and Jior Couture Menswear Caleb Garcia Taylor collections.
---
---
To set up a




private runway showing of the




J-na haute couture collections

click here.



Inquiries Contact: cal@j-nacustomgsb.com
Latest Press Release contact: info@j-nacustomgsb.com
815.513.2776
Chicago Based Fashion Designer also serving National and International Clients as well as local in the Gold Coast, Streeterville, River North, the Loop, Linclon Park, Winnetka, Lake Forest, Oak Park, and Highland Park for Couture Fashion Custom Clothier Womenswear, Menswear, and Accessories.
Exclusive Eco-Spa Couture Fashion Smart-Gown Experience and Treatment. Wearables and wearable-tech for a charitable cause.
By appointment only Showrooms available, and at home or business service. Mailing Address 1200 W 35th St Suite #5345
Chicago, IL 60609