Couture de Celebridades es tan fantástico!
Ver las últimas celebridades en j-na couture y costura Hombres GSb.
Couture de Celebridades es donde las tendencias se inician o se detenen, donde todos los ojos van para ver los héroes y heroínas de la alfombra roja mirandose su mejor. Esto se debe a que costura es lo que realmente hace brillar lo mejor de las personas.

Ya que se trate de sus mejores colores, con sus mejores formas, llevándolo un paso más alla para poner de relieve su auténtica personalidad y persona, bien lo indica su traje, si son naturalmente saliente, audaz y dinámica, reservada y dulce, o cauteloso y detallista .

Es la única vez que realmente pueden mostrar al mundo lo que realmente son. Las alfombras rojas son donde realmente se puede conectar con ellos cuando están en su mejor momento! Eso es lo que hace tan fascinante. Usted sabe que en las películas se llevan sólo lo que el director de vestuario decide , pero en raras ocasiones son realmente visto y vestido siendo ellos mismos.
Vea las MEGA estrellas de la alfombra roja en sus vestidos nuevas aqui!

---
Esta página está dedicada a las últimas celebridades vistiendo de j-na couture y GSb Men's Couture.
Una de las celebridades que nos sentimos más orgullosos de tener dando gracia a nuestros diseños es Marisa Buchheit, una renombrada cantadora de la opera aquí en nuestra ciudad natal de Chicago, pero también fue nombrada Miss Chicago 2012.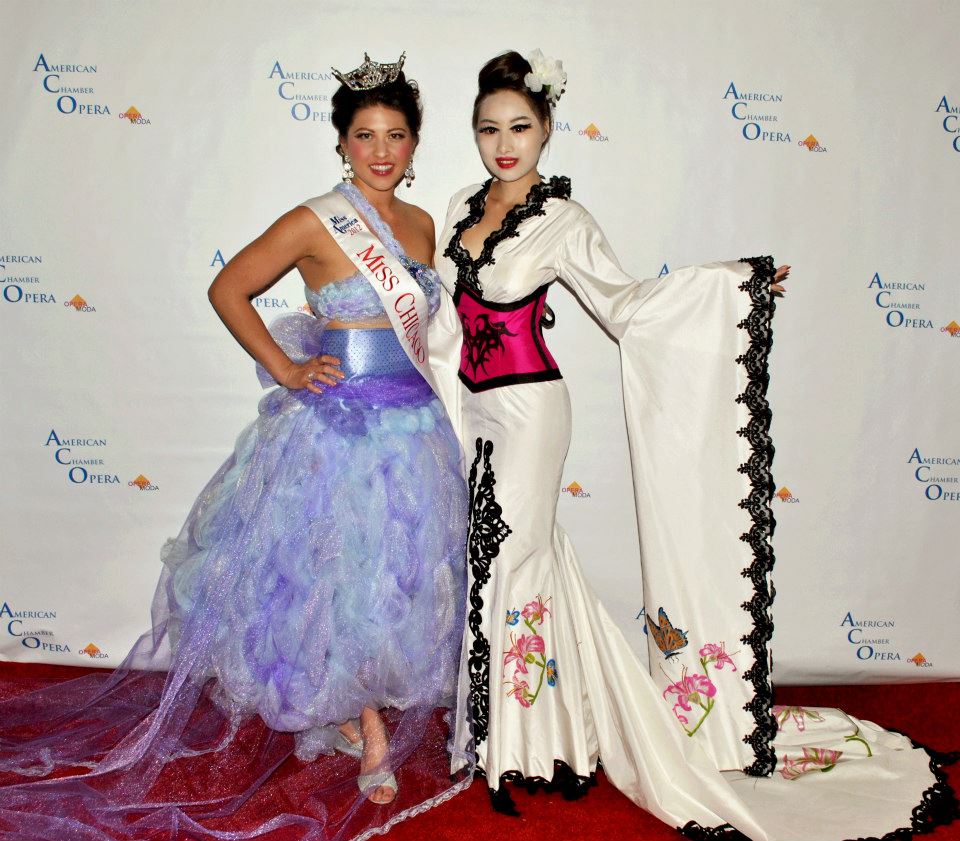 Una compañera en commun vegana estricta y activista por los derechos animales que nos hizo asegurarle que ningún animal fue dañado en la realización de nuestra alta costura! Nos divertimos mucho trabajando con ella en su vestido y los vestidos de las demás cantantes en la producción.
Vea los secretos del estilizaje professional de celebridades j-na 2-4 aqui!

Vea los SECRETOS de J-na en estilizar y diseno del tamano plus! Y educale verse fabuloso! Moda inspirada de celebridades!
Que llevaria en su propia boutique fantacia de celebridad moda?
---
El último Celeb visto en su chaleco couture de celebridades GSb no es otra que el supermodelo activista de derechos humanos IGBT masculino convertido en actor y director conocido como el "Rey de Corazón", un nativo de Chicago, Ronnie Kroell. ¿Acaso no esta mirandose regal en chaleco de piel de hombres couture.
| | |
| --- | --- |
| | El chaleco es un modelo couture de la colección de nuestros hombres GSB Couture Otoño Invierno. Por supuesto que no hay dos prendas que se ha hecho lo igual. |
Para captar realmente el mejor concepto y la personalidad de Ronnie hicimos un breve análisis de la personalidad y la consulta de diseño. Encontramos que Ronnie le gusta azules brillantes y verdes y los azules en su mayoría funcionan mejor con su complejo y piel y los ojos.

A pesar de que a veces le gusta hacer una declaración contundente por la escena de Hollywood, aunque principalmente se siente cómodo en una mirada más conservadora. Así que optamos por un desgin del chaleco para ser reversible, por un lado una suave cuero azul marino, que puede llevar a evento y luego a mitad de camino cuando el momento es adecuado, dar la vuelta en tornando a esa cosa y BAM! Él tiene una mirada que hace que la escena POP en terciopelo de seda triturado verde azulado brillante como se ve en la foto! Este fue un divertido diseño para una persona tan especial con un espíritu con los pies por la tierra y, por supuesto, un gran corazón!

Siendo que su logotipo y nombre-sur es "The King of Heart" también hemos añadido extra piel de la altura del hombro mirandose Real Regio Medieval.

¿Estaba contento con su couture de celebridades? Bueno, yo estaba preocupado si él no le gustaba se no diría eso porque sé que él es un buen tipo. Él puso todas mis dudas a descansar a través de su apoyo que publicó en su página de fans en facebook:

"Amando a mi J-na Haute Couture y accesorios de moda para el diseño unico en du tipo ! Muchisimas Gracias por lo Couture Hombres GSB ."
---
Vea los últimos Damas Couture de Celebridades caminar por la alfombra roja!

Ver la Historia de la Haute Couture y las señoras que hacían icónica!

Volver a la página principal.
J-na Couture runway collections and magazine editorials.
---
Press play and then click on the bottom right of the slideshow to enlarge to full screen.
GSb Wearables and Jior Couture Menswear Caleb Garcia Taylor collections.
---
---
To set up a




private runway showing of the




J-na haute couture collections

click here.



Inquiries Contact: cal@j-nacustomgsb.com
Latest Press Release contact: info@j-nacustomgsb.com
815.513.2776
Chicago Based Fashion Designer also serving National and International Clients as well as local in the Gold Coast, Streeterville, River North, the Loop, Linclon Park, Winnetka, Lake Forest, Oak Park, and Highland Park for Couture Fashion Custom Clothier Womenswear, Menswear, and Accessories.
Exclusive Eco-Spa Couture Fashion Smart-Gown Experience and Treatment. Wearables and wearable-tech for a charitable cause.
By appointment only Showrooms available, and at home or business service. Mailing Address 1200 W 35th St Suite #5345
Chicago, IL 60609