La passerella 
couture
settimana NY autunno settimana NYC 14 è stato un lancio storico! Sarà questo nuovo Tech cambiare il modo in cui viene concettualizzato couture?
La Passerella Couture Settimana NY autunno '14 era così eccezionale, la più grande piattaforma negli Stati Uniti è stato il lancio perfetto per una tecnologia che siamo stati onorati di essere i progettisti di mostrare al mondo!
Come uno studente appassionato nel nostro sito couture empowerment, il vostro sviluppo autonomo in stile personale è rafforzata, ora esiste la tecnologia per prendere questa personalizzazione a un livello virtuale, cerchiamo di scoprire come. Non stiamo parlando di stampa o di corpo scansioni 3D che rendono il processo di costruzione più semplice e consentono ai progettisti di effettuare misurazioni attraverso i continenti.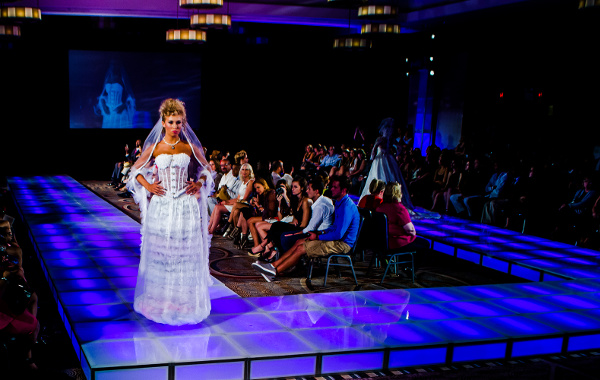 Stiamo parlando di una tecnologia pratica che avvantaggia chi indossa l'indumento couture. Facciamo espandere, ..... Couture tratta di proiettare il messaggio personalizzato di chi lo indossa vuole dire su di te, questo Include il materiale illustrativo, lo stile, selezione dei tessuti, progettazione, costruzione, elementi culturali, fusioni periodo di tempo e l'elenco continua.
Tuttavia, in questa era digitale, quanto di che traduce al mondo virtuale, naturalmente ci sono le foto che traducono su piattaforme di social media, ma per quanto riguarda le persone che si incontrano nella vita reale che stanno di fronte a voi come si va su gli affari giornalle? Queste persone in realtà si vede nella vita reale in una definizione molto più elevata di quanto sia possibile su uno schermo, che ottengono il pieno impatto della tua favolosità couture! Questo è il pubblico che è più suscettibile alla suggestione di uno sguardo professionalmente e meticolosamente pianificato ed eseguito che è autenticamente voi! ........
Come funziona la  NFC abilitato  Passerella Couture Settimana NY Garment concetto?
Come funziona questo concetto assolutamente agognato che è quasi fantastico per la maggior passaggio alla alta tecnologia? Questo è il modo .... Cuciamo in un microchip NFC abilitato nel capo couture. Questo permette a chi lo indossa il capo per tramite il loro smartphone per programmare facilmente programmare il chip copiando facilmente il link in app, (questo può essere aggiornato quotidianamente in effetti.) Il punto di tutto questo in modo che quelli che la indossa di l'indumento entrare in contatto con loro può effettivamente toccare smartphone NFC abilitato per il vostro capo e questo li invierà alla destinazione virtuale di vostra scelta.
È possibile inviare alla piattaforma virtuale biglietto da visita che viene fornito con l'applicazione in cui si può chiamare, e-mail, facebook, twitter, o e-mail. 
La maggior parte di voi non vuole essere che accessibili, in modo da poter anche: 
Invia loro una e-card personalizzata come ringraziamento con il metodo di comunicazione che è gestibile per voi. 
È possibile inviare en invito ad un evento esclusivo che si sta organizzando e partecipando. 
È possibile inviare loro il tuo elenco di libri consigliati. 
È possibile inviare un video introduttivo personale a voi stessi e ai vostri ideali. 
È possibile inviare loro un video faccemiento del vostro indumento couture in modo che possano apprezzare il processo.
Le possibilità sono infatti infinite! Si proietta il messaggio che si desidera la gente a ricevere da ciò che si indossa, e quindi letteralmente invia loro il messaggio virtuale che si desidera loro di ricevere. 
Vedi la inspiracione passerellaintitulato "Il nostro Universo Prezioso" col la Tecnologia LED sculpturales de arte! Col a storia Futuristico Empowerment reale! Parte 1

Parte 2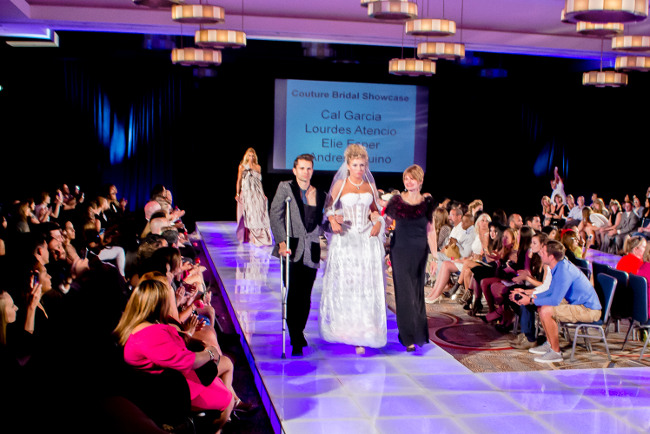 Dal momento che siamo tutti su empowerment con el passerella couture settimana NY, questa è a destra lungo con i nostri valori di progetto. Siamo stati contenti e onorati di includere questa tecnologia in tutti i nostri capi di abbigliamento personalizzati e infatti il lancio questo meraviglioso concetto durante la New York Fashion Week. E il pubblico è piaciuto moltissimo! Alla moda di settimana abbiamo esposto e dimostrato la funzione di questa nuova tecnologia con la nostra vetrina couture da sposa in passerella couture settimana ny!
Innovazione tutto intorno questo anno in il passerella couture settimana NY '14! Questi sono il genere di fusioni che fanno la storia della moda. Qui ci sono alcuni più recenti progressi nella tecnologia e moda Fusions lanciati da Passarella Couture Settimana NY a London Fashion Week.
Ha Goduto della passerella Couture Settimana NY reporte? Ritorno alla pagina principalle!
J-na Couture runway collections and magazine editorials.
---
Press play and then click on the bottom right of the slideshow to enlarge to full screen.
GSb Wearables and Jior Couture Menswear Caleb Garcia Taylor collections.
---
---
To set up a




private runway showing of the




J-na haute couture collections

click here.



Inquiries Contact: cal@j-nacustomgsb.com
Latest Press Release contact: info@j-nacustomgsb.com
815.513.2776
Chicago Based Fashion Designer also serving National and International Clients as well as local in the Gold Coast, Streeterville, River North, the Loop, Linclon Park, Winnetka, Lake Forest, Oak Park, and Highland Park for Couture Fashion Custom Clothier Womenswear, Menswear, and Accessories.
Exclusive Eco-Spa Couture Fashion Smart-Gown Experience and Treatment. Wearables and wearable-tech for a charitable cause.
By appointment only Showrooms available, and at home or business service. Mailing Address 1200 W 35th St Suite #5345
Chicago, IL 60609