Vestiti couture per uomini giustamente ha cominciando a diventare importante come un mercato emergente
nel disegnare high-end vestiti. FINALMENTE! ORA!
Parlando di il vestiti couture per uomini, se è vero che i vestiti da uomo su misura e personalizzate risale a secoli fa, e per molti secoli è stato l'abbigliamento soltanto prima dell'avvento della rivoluzione tessile e abbigliamento moderno come lo conosciamo. Tuttavia, tranne che tra i reali, couture vestiti maschile non è mai stata prestata molta attenzione.

Nuovo: Vede gli editoriale verde degli costumi AI 2013/4 a favore della couture ECO! Clicca qui.
Abiti e camicie su misura come hanno sempre rimasto popolare, perché ogni uomo che ha posseduto uno sa che non c'è niente come la sensazione e forma di bespoke su misura, ma di per sé non sono haute couture maschile perché che i disegni non sono esclusive o stravagante.

Ma ora stiamo vivendo una rivoluzione in questo mercato emergente Vestit couture per uomini è la nuova tendenza nella moda!
Vede il fashion UK degli David Beckham y 1D!

Per il pioniere di questa tendenza moderna, io do credito a Jean Paul Gaultier, stilista di fama che ha posto un particolare accento sulla moda maschile a Parigi sfilate di haute couture che, anche combinati i modelli maschio e femmina insieme , un coraggioso concetto che non è mai stato fatto prima.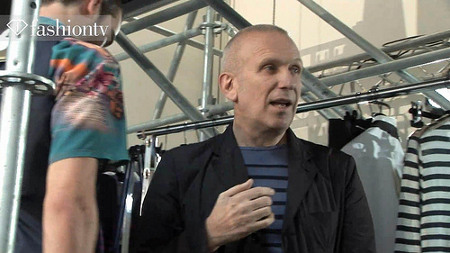 Foto per gentile concessione di arbitrato "Fashion TV" via flickr comuni. Clicca qui per FashionTV..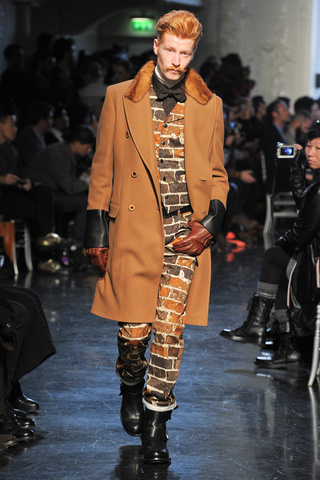 Foto per gentile concessione di arbitrato "chic uomo" attraverso i comuni flickr. Clicca qui per l' hombre chic!
---
La nostra linea GSB vestiti couture per uomini è coerente con i concetti di vera Haute Couture, dove tutti gli indumenti disegno rompono le barriere, sono evidenziate in grassetto, sono realizzati a mano, con l'accento sulla maglia, non due indumenti fatto lo stesso, assolutamente unico ed esclusivo.

Questi sono i tipi di concetti che gli uomini meritano, le elezioni per il
produzione di massa mentalità che riflette una mentalità indipendente e vitalità. Un modo per un uomo può definire la sua forza e mascolinità in un modo che è individuale e diversa da chi gli sta intorno. "Scelte" e le "Opzioni" sono le due parole che l'uomo moderno ama più di moda. L'uomo moderno è più attenti alla moda rispetto a qualsiasi altro periodo della storia.

Anche se non c'è mai stata una scelta più ampia nel settore tessile sono molto pochi che sono veramente unico e diverso, non solo diversa, come tutti gli altri.

C'è una foto della nostra campagna pubblicitaria 2012 per giacche e maglioni GSB vestiti couture per uomini, insieme con gli ultimi accessori GSb. Vedere come ogni giubbotto non è solo a mano a maglia e cucito, ma si differenzia dalle linee della maggior parte dei grandi stilisti come ogni giubbotto e lo sguardo ritrae una personalità completamente diversa e la presenza, non solo le diverse varianti del stessa.

In GSb vestiti couture per uomini, come un cliente che non dice chi lo ha inviato o che dovrebbe essere, a fare il conteggio di chi siete e poi fare un test del tutto unico ed esclusivo a voi! Questo è il concetto che si terrà in abiti Couture per gli uomini!
Clicca gli foto per il galleria di fotos couture uomo!
Fatto a mano in pelle Giubbotto d'alpaca e bordi sfrangiati e interni di velluto di seta schiacciata. Per un look ricco e raffinato e pesante per un uomo coraggioso.
Clicca qui per un server di pubblicazione di Uomini adottate per GSB MIAMI primavera 2013!
Fatto a mano di lana fine di maglia gilet maglione a 9 fili per un uomo d'li know-how della tecnologia sofisticata che l'uomo non deve essere confuso da un indirizzo IP sia.
Modellazione di questo e di molti altri disegni haute couture per gli uomini me, Cal Garcia! Sono lead couture designer per gli linea uomini, ma pur sempre vogliono essere in prima linea nella rappresentazione del modello della linea e la direzione dei servizi fotografici! Condivido la visione e la dedizione a tutti i concetti di vestiti couture per uomini, e ispirare altri uomini di essere se stessi ..

Questo servizio fotografico per il lancio fila di uomini cadono 2012 vestiti couture per uomini era così divertente! E 'stato incredibile lavorare con il fotografo del deserto della California Joe Stemmer e tutti i modelli erano incredibile e un grande piacere lavorare con loro!

Un divertente e stravagante combinazione di classe gilet con la cravatta per l'uomo che è un amante della musica e non vogliono mescolare con tutto il jazz degli ultimi prodotti in serie collezioni produzione di massa.
VEDE IL Editoriale Couture Uomo di Numero Homme #25 "La Foret".

Un gilet fato a mano a maglia in tutta la lana naturale, e mohairs seta. Per una personalità robusta alpinista che avviene verde e natura favorisce la natura vostra personalità di influecia hippy.
Che tipo di personalità sei? Pensate di vestire verso l'esterno per migliorare e sviluppare ciò che siete dentro, invece di nascondersi dietro una label di massa prodotta.
Clicca qui per le ultime sciarpe
haute couture a mano per gli uomini.

Clicca qui per i migliori nella rivoluzione degli accessori per gli uomini! Qualcosa di nuovo e diverso per cambiare!

Clicca qui per vedere le ultime tendenze in vestiti couture per uomini

GSb e ispirazioni!

Clicca qui per l'ultimo nato della nuova tendenza chiamata steampunk, e le scelte che si distingue nel mondo del haute couture

Ritorna alla home page.
J-na Couture runway collections and magazine editorials.
---
Press play and then click on the bottom right of the slideshow to enlarge to full screen.
---
---
To set up your




private runway showing of the




j-na haute couture collections

click here.



Inquiries Contact: cal@j-nacustomgsb.com
Latest Press Release contact: info@j-nacustomgsb.com
815.513.2776
Chicago Based Fashion Designer also serving National and International Clients as well as local in the Gold Coast, Streeterville, River North, the Loop, Linclon Park, Winnetka, Lake Forest, Oak Park, and Highland Park for Couture Fashion Custom Clothier Womenswear, Menswear, and Accessories.
Exclusive Eco-Spa Couture Fashion Smart-Gown Experience and Treatment. Wearables and wearable-tech for a charitable cause.
By appointment only Showrooms available, and at home or business service. Mailing Address 1200 W 35th St Suite #5345
Chicago, IL 60609