Which haute couture houses can we expect to see survive the pandemic's brutal effect on the fashion industry?
The haute couture houses that we see on the French Federation of Commerce's official list of members are there because they have already stood the test of time and are standing strong. 
Which houses will make the cut in this transitional period to the 'new normal' and emerge as the winners? 
Before we make our predictions there are some fundamental things we must understand about the fashion industry infra-structure. 
All of the top haute couture houses are backed by the same luxury goods parent company that owns everything. 
This parent company conglomerate has enough money and assets to sustain the couture houses even at a loss almost indefinitely. 
Haute couture houses make their revenue by servicing the super rich who will continue to invest their money in themselves and their image despite any global economic collapse. 
Through this transitional period to the 'new normal' we are seeing huge transfers of wealth in many sectors and this is creating many new-money clients who traditionally like to flaunt their newly acquired riches by wearing name brand high-fashion haute couture clothing.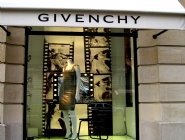 Yes, sales are down across the board as far as the ready-made retail industries are concerned, and it is a disaster for the haute couture houses since the majority of their profitability comes from their ready-made clothing, accessory, and perfume brands.
However, the only real danger of going out of business that brands such as Chanel, Dior, Elie Saab, Jean-Paul Gaultier, Armani, Ralph & Russo, Schiaparelli, Givenchy, and Iris Van Herpen have looming over their horizon is if their parent company deems them not progressive enough or somehow redundant and decides to dissolve their brand or merge it with another similar brand. 
I could honestly see this merger happening with Chanel and Fendi, since they are technically the same company anyways. Another possible merger that I predict is that of Valentino and Elie Saab, both with similar classic design aesthetics that if merged together would become a huge power haute couture house.  
I honestly think we will see one or two of the major haute couture houses either dissolved or merged within the next year and a half. 
What about the local couturiers and fashion houses?
Every great city will have it's fair share of very talented local fashion designers that specialize in custom work ranging from custom fashion design, bespoke, couture fashion, and in some cases even unofficial haute couture.
These are the fashion houses that, unlike the mainstream haute couture houses, are taking the biggest hit. A lot of times their client list is mostly the upper middle class with some wealthy clients in the mix. What can they do to survive the event droughts, i.e the events and occasions that are now prohibited and sanctioned off due to the CoVid 19 scare agenda? Their livelihood is mostly made off of these types of events and special occasions?   
A few things that we have implemented to weather the storm and to position ourselves to win in this "new normal" environment are:
A few years ago we made a new service available for our international clients using 3D printing technology to eliminate the need for in-person consultations, measurements, and fittings. We basically can service the custom clothing needs of these clients remotely. Now we started this as the standard for all of our clients, even local clients to eliminate physical contact. 
We are developing new design concepts to fit how our client's lifestyle has changed. For example we have been playing with bamboo silk lounge-wear. In other words, stylish fashionable pajamas that can be worn outside and presentable enough to hop on a zoom meeting in. Another big win design that we are rolling out is the custom 3D printed mask which offers our client comfort and unmistakable high-end fashion.
Keeping up with and finding creative and practical ways to use technology is the biggest factor. This allows us to compensate for the now lesser demand for what we do from our local clients since there are not any live public events or appearances anymore to attend. 
This also opens up the playing field and allows us to service more international clients to make up for that loss and even grow and expand which is what we had on our sights anyways. 
Among the wealthy class there are still just as many private events that they need to dress-up for. Although their public appearances are limited they still have a huge need for the kind of clothes that haute couture houses specialize in. 
Looking good online has become the new normal. 
Looking fabulous online is the new normal for everyone now. It is easier than ever with video chat live filters for our face. Unfortunately though they don't really have filters available yet that clean up our outfit for a new fresh look every time we take a selfie or hop on a zoom meeting. So we still need to have a new fresh and fashionable wardrobe to represent ourselves in the best way possible as we share or daily life and connect with people online. 
This has created even more of a demand for what haute couture houses do. 
What are some of the benefits of working with a smaller haute couture house? 
I would argue from all of my experience serving clients as a small couturier is that clients love working with us because they get better customer service. 
Working with a small family owned and operated business always allows clients to have more access and attention from their designer. This is big because they can really develop a close relationship with their designer, and as the designer gets to know them on more than a surface level, they can design better and with more of their heart and soul for their clients. 
This part of the experience has been lost when a client goes into Chanel, Valentino, or Armani Prive. This is the part of the experience that many clients value to be able to develop their personal style ongoing with a designer/consultant that they really know and who knows them.  Even if there is no physical contact and or in person fittings and everything is done virtual this is an essential element that is preserved when working with a small family owned couture house. 
Other clients like the cold luxury atmosphere of the waiting room lounge at Chanel, and they are all about business because they want to be seen in the latest runway look altered to fit them perfectly. They are all about the business of high-fashion and that is great. More power to them. 
Read more about haute couture houses here before and after the pandemic in this article from Vogue business. What a contrast! 
What is shopping at a haute couture house like? 
What would you have in your fantasy celebrity couture boutique?
Go back to homepage.
J-na Couture runway collections and magazine editorials.
---
Press play and then click on the bottom right of the slideshow to enlarge to full screen.
GSb Wearables and Jior Couture Menswear Caleb Garcia Taylor collections.
---
---
To set up a




private runway showing of the




J-na haute couture collections

click here.



Inquiries Contact: cal@j-nacustomgsb.com
Latest Press Release contact: info@j-nacustomgsb.com
815.513.2776
Chicago Based Fashion Designer also serving National and International Clients as well as local in the Gold Coast, Streeterville, River North, the Loop, Linclon Park, Winnetka, Lake Forest, Oak Park, and Highland Park for Couture Fashion Custom Clothier Womenswear, Menswear, and Accessories.
Exclusive Eco-Spa Couture Fashion Smart-Gown Experience and Treatment. Wearables and wearable-tech for a charitable cause.
By appointment only Showrooms available, and at home or business service. Mailing Address 1200 W 35th St Suite #5345
Chicago, IL 60609