Haute Couture Italiano Opera se encuentra con la producción:
Moda de la Ópera
Haute Couture Italiano estilo Opera y desfile "Fashion of the Opera" beneficiando el Merit Escuela de la música. Fue tan sólo la producción más extravagante de la Semana de la Moda de Chicago, podría tener la misma facilidad de haberse sido producido en Milán, lo mejor de la alta costura combinada con representaciones de ópera en vivo del italiano tradicional a lo moderno hip-hop fusión.

La combinación era fascinante, la belleza de la Ópera junto a la belleza de una pasarela de clase mundial de alta costura , tenía todos los asistentes a este espectáculo lleno y rogando por más!

Estamos muy orgullosos de ver los eventos de moda de este calibre comienzando a emerger aquí en la hermosa ciudad de Chicago. Para ver la escena de la moda elevar el listón para satisfacer las necesidades de una ciudad tan grande y moderno, rico en cultura y diversidad.

Un paso más adelante hacia la realización de nuestro sueño de hacer de Chicago un centro importante mundial de la moda para las nuevas tendencias.
---
El espectáculo fue conducido por Marisa Buchheit, Cantante de ópera para la Ópera de Cámara Americana y la reina de Miss Chicago 2012.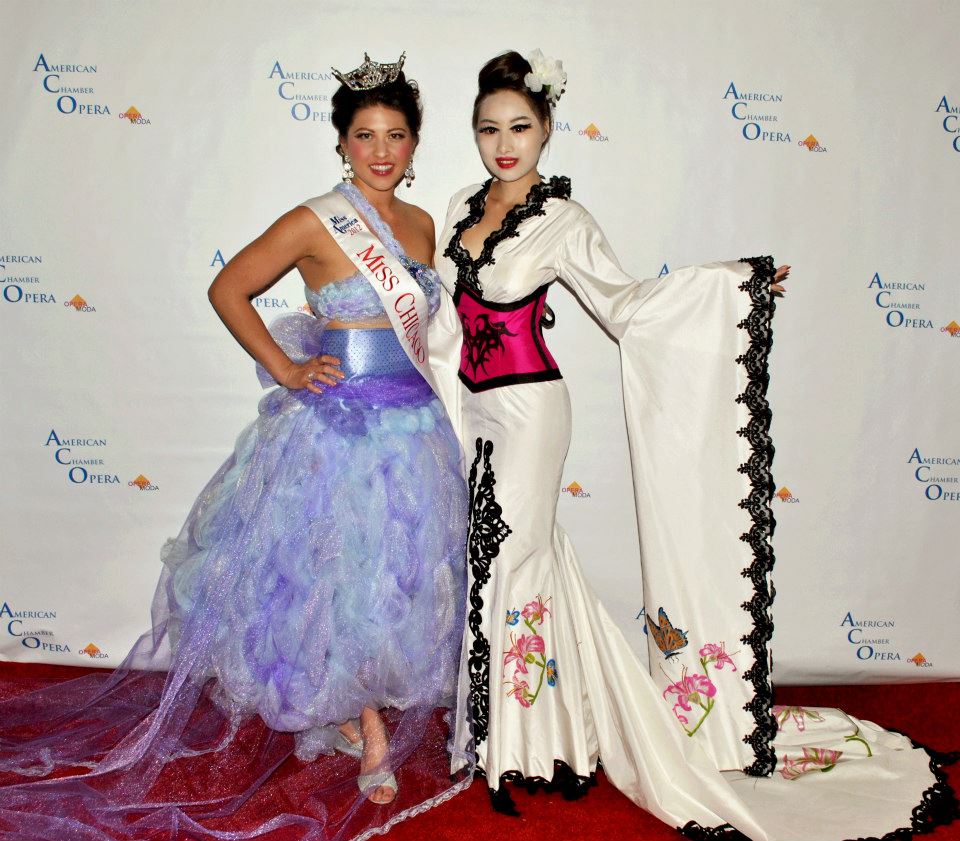 Ella no sólo cantó su corazón por varias actuaciones en vivo para el desfile, pero también llevaba el corazón, no sobre la manga como dice el refrán, pero en la correa trenzada de tul de la j-na couture tul vestido de alta costura y Swarovski mientras ella tan amablemente saludó a todos los asistentes antes y después del espectáculo.

También tuvimos el honor de hacer los vestidos de alta costura para varios de las artistas del espectáculo para este evento de estilo haute couture Italiano.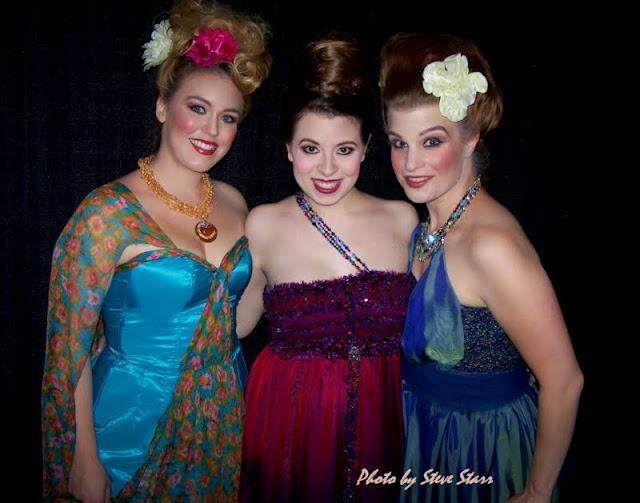 De derecha a izquierda: María Lutz y Karrah Cambry en j-na couture couture Swarovski vestidos de seda, entonces Jessie Lyons visto en una torsade j-na couture de alta costura.
Incluyendo María Lutz Govertsen, otra América Cámara cantante de ópera que apoya el programa. Este medio griego sirena roja encabezada con una personalidad encantadora y cómica nos hizo hacer un vestido de seda iridiscente chiffon estilo diosa en sus mejores colores de verde espuma de mar acentos de oro y azul marino. El vestido resultó ser tan confortable de preformar en puesto que el corsé que se hizo a mano en cachemira tejida hecha para estirar.

| | |
| --- | --- |
| | El corpiño de seda también se adjuntó a tres líneas radiantes de cristales Swarovski para un impacto reluciente para su presencia en plataforma. |
El vestido próximo se hizo para Cantante de ópera Karrah Marie Cambry, quien es también una orgulloso mamá que en espera (aunque no se podía notarlo a verla con su vestido de alta costura j-na couture seda imperio cintura). Su blusa corsé se hizo también en tejido de punto estirables de mano para la máxima comodidad y permitir aquellos respiros profundos y la capacidad pulmonar ampliada que se necesita para ser una cantante de la ópera de clase mundial.

| | |
| --- | --- |
| Glistening Cristales Swarovski! | La seda en cierta luz se ve de color rojo brillante la luz de otro aspecto azul marino y rojo! |
Wow como ella nos sorprendia con su vozarrón tan hermosa para este evento de haute couture Italiano!
---
La última prenda de alta costura se hizo para el tenor Benjamin De Los Monteros, que parecía tan guapo en el chaleco GSB Men's Couture con la solada y bolsillos en Faux piel mongol Cordero y peltre vintage antigüedad botones de bronce en figuras del león. ¿Sabe cantar como un león o qué?
| | |
| --- | --- |
| Las mujeres no pueden resistirse a un hombre en piel compasivo real. Esta es una mezcla de bambú alpaca hechos para ser falso cordero mongol! | Simplemente impresionante! |
Volver a la página principal celeb couture para más estilo haute couture Italiano.

Regresar a la Página Principal.

Ver toda la belleza, consejos de expertos, y los secretos del iniciado de talla grande.
J-na Couture runway collections and magazine editorials.
---
Press play and then click on the bottom right of the slideshow to enlarge to full screen.
GSb Wearables and Jior Couture Menswear Caleb Garcia Taylor collections.
---
---
To set up a




private runway showing of the




J-na haute couture collections

click here.



Inquiries Contact: cal@j-nacustomgsb.com
Latest Press Release contact: info@j-nacustomgsb.com
815.513.2776
Chicago Based Fashion Designer also serving National and International Clients as well as local in the Gold Coast, Streeterville, River North, the Loop, Linclon Park, Winnetka, Lake Forest, Oak Park, and Highland Park for Couture Fashion Custom Clothier Womenswear, Menswear, and Accessories.
Exclusive Eco-Spa Couture Fashion Smart-Gown Experience and Treatment. Wearables and wearable-tech for a charitable cause.
By appointment only Showrooms available, and at home or business service. Mailing Address 1200 W 35th St Suite #5345
Chicago, IL 60609