Dior Otono Invierno 2014 /15!
Ha estallado la burbuja para Dior?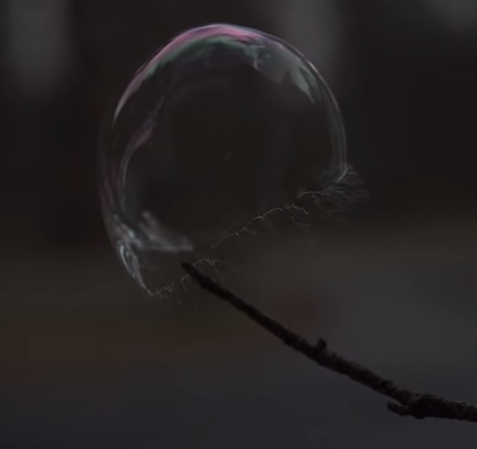 Dior otono invierno 2014 /15, ¿La burbuja estalló definitivamente?
Dior Otono Invierno 2014! Bien dicen que si no tienes nada bueno que decir, entonces no digas nada! Eso siempre es sabio consejo, así que no estoy diciendo nada de esto Colección Dior "Haute Couture". Pero, mantenga el teléfono, hemos encontrado a alguien que tiene algunas cosas positivas que decir acerca de Dior Otoño Invierno 2014 y Raf Simons, el nuevo miembro de nuestro equipo de escritores Imerelle! Por favor, darle la bienvenida al equipo. Ella hizo un trabajo fantástico en esta revisión y trae algunos buenos puntos sobre esta valiosa colección que estaba cegado inicialmente a las burbujas lol! ...... Imerelle tiene ahora nuestra atención.
Con el inicio del nuevo año, y la tristeza post-vacacional entre nosotros, pensé que iba a volver y echar un vistazo a Dior Otoño invierno 2014 a 2015 línea Haute Couture para darme un poco de inspiración para empezar el año en el camino correcto! Aunque se trata de una línea de alta costura, ha habido muchas clásicas, piezas atemporales que no sólo podrían ser usados en cualquier época del año; Creo que algunos de estos diseños también pueden ser usados en cualquier momento de la historia.
Me encanta la sencillez de este LBD! Tiene una muy alta costura a la misma, con el pectoral superior grande, pero creo que también podría trabajar para el día en la oficina, así! Lo mismo podría decirse de todo este traje pantalón negro para las mujeres.
Esto es lo que mantiene diseñador de moda Raf Simons por delante del juego. La compra de artículos de lujo y el no uso de sólo una vez- o incluso a veces a unos pocos, sino para ser capaces de integrar estos elementos en su guardarropa diario, y yo definitivamente creo que logra esto.
Creo que esta línea tiene un poco de todo. Desde ropa pantalones delgados, a los grandes vestidos de noche, los mini vestidos de tiny. Pero también creo que todo trabaja en conjunto con cohesión. Los colores de esta colección son también un poco de mezcla "de todos los colores con rosa en colores pastel, color al azar potente y siempre verde, junto con los negros más oscuros y blancos más brillantes y luego estallar. El razonamiento detrás de toda la diversidad de esta colección fue porque estaba dividido en ocho grupos diferentes, saltando de siglo en siglo. Esto se puede ver si se mira más de cerca y tomar nota de cada silueta individualmente. Usted puede ver las piezas inspiradas en María Antonieta, así como chaquetas inspiradas en la década de 1950, abrigos largos de la época eduardiana, y saltar de nuevo a los elementos inspirados en 1920.
Dile Raf, quien creo Dior otono invierno 2014, que piensas de la collecion!
J-na Couture runway collections and magazine editorials.
---
Press play and then click on the bottom right of the slideshow to enlarge to full screen.
GSb Wearables and Jior Couture Menswear Caleb Garcia Taylor collections.
---
---
To set up a




private runway showing of the




J-na haute couture collections

click here.



Inquiries Contact: cal@j-nacustomgsb.com
Latest Press Release contact: info@j-nacustomgsb.com
815.513.2776
Chicago Based Fashion Designer also serving National and International Clients as well as local in the Gold Coast, Streeterville, River North, the Loop, Linclon Park, Winnetka, Lake Forest, Oak Park, and Highland Park for Couture Fashion Custom Clothier Womenswear, Menswear, and Accessories.
Exclusive Eco-Spa Couture Fashion Smart-Gown Experience and Treatment. Wearables and wearable-tech for a charitable cause.
By appointment only Showrooms available, and at home or business service. Mailing Address 1200 W 35th St Suite #5345
Chicago, IL 60609