Si no hay autodesarrollo detrás de la alta costura, entonces esperamos que su diseñador sea totalmente un genio, porque lo más probable es que no va a ser correcto.
Los vestidos de alta costura a veces se refieren a la última moda y la visión del diseñador. Estos vestidos de couture funcionarán en lienzos vacíos, como modelos y actrices, pero para los artistas reales y las mujeres que tienen una fuerte identidad de sí mismos, la última visión de los diseñadores de moda rara vez funciona sin ser casi totalmente modificada.

Queremos que nuestros clientes experimenten el tipo de sincronicidad que proviene de usar su interior. Es por eso que el desarrollo es tan importante porque cuanto más claro y seguro sea el interior, ¡más brillarán nuestros clientes cuando sea correcto!

Nos encanta diseñar nuestros desfiles de moda para celebrar la influencia y el trasfondo cultural. Solo porque este tipo de fusiones son un lugar fantástico para comenzar en el proceso de desarrollo.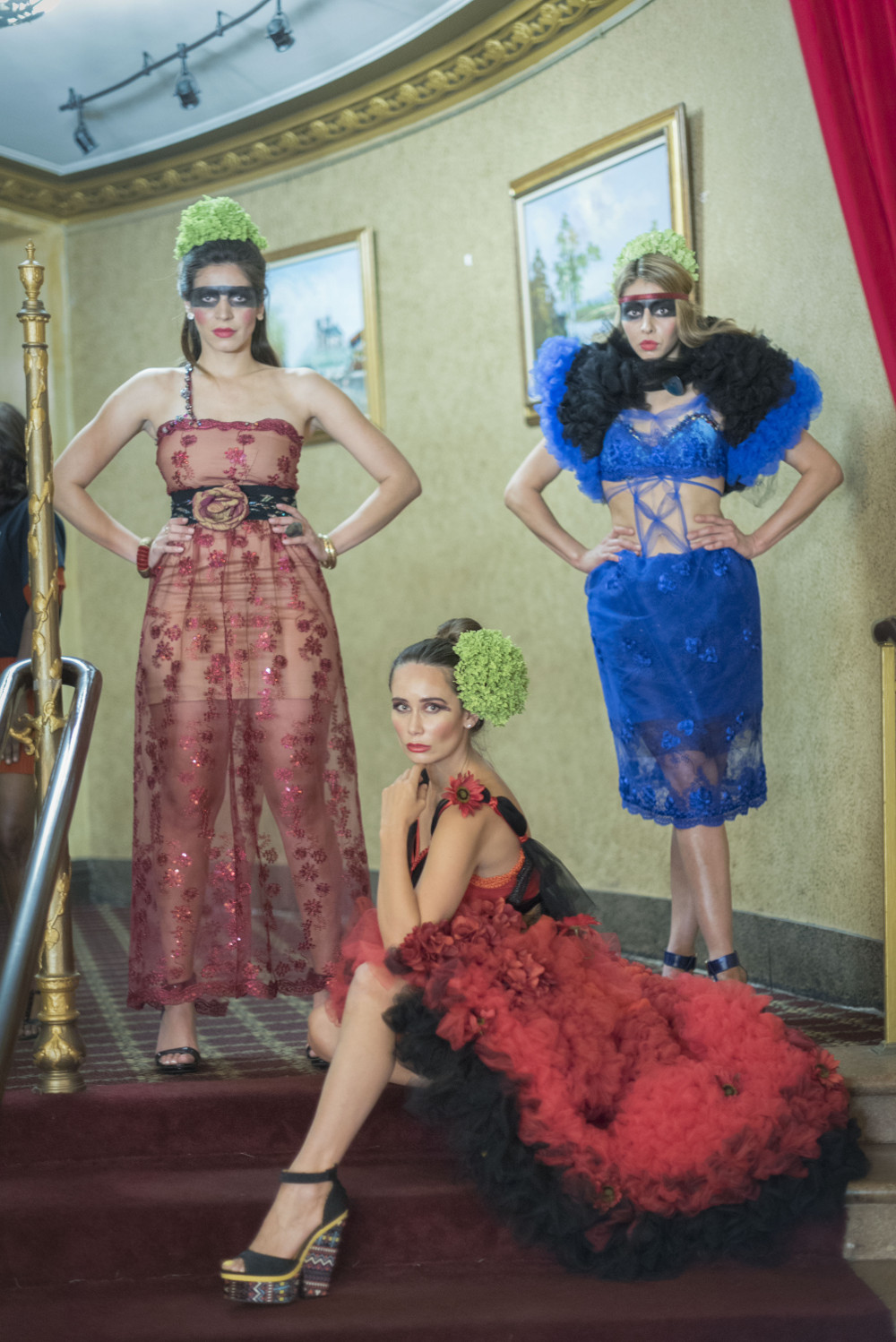 Nuestros vestidos de alta costura se han equilibrado con la solidez cultural, la moda de alta costura y la fantasía moderna de la superheroína.
Todos estos vestidos combinados de couture ilustran el camino del empoderamiento de la vida de la alta costura a través del autodesarrollo. Poseer la libertad y el poder de una superheroína expresada externamente.

El editorial impresa.
Aman nuestra ropa al expresar tanto los elementos culturales que nos pidieron que organizáramos un desfile de modas en honor al regreso de un artista acreditado para ser el padre de la música latina moderna honrada con la composición del segundo himno nacional de Puerto Rico. Este es el artículo editorial impreso en él.

Fue un gran honor estar presente en Torrey Devitto's Obscure Mag (Chicago Med ABC), nos encantan las artes y la moda de Chicago ocupando un lugar prominente en publicaciones de moda fabulosas. Fotos Gracias a la fabulosa Alise Davis de Obscurae Magazine Volumen 34 Verano.
Envíame una breve nota con tus pensamientos o deja un comentario sobre cómo este artículo te inspiró.

Concerto Musical Celebridad
J-na Couture runway collections and magazine editorials.
---
Press play and then click on the bottom right of the slideshow to enlarge to full screen.
GSb Wearables and Jior Couture Menswear Caleb Garcia Taylor collections.
---
---
To set up a




private runway showing of the




J-na haute couture collections

click here.



Inquiries Contact: cal@j-nacustomgsb.com
Latest Press Release contact: info@j-nacustomgsb.com
815.513.2776
Chicago Based Fashion Designer also serving National and International Clients as well as local in the Gold Coast, Streeterville, River North, the Loop, Linclon Park, Winnetka, Lake Forest, Oak Park, and Highland Park for Couture Fashion Custom Clothier Womenswear, Menswear, and Accessories.
Exclusive Eco-Spa Couture Fashion Smart-Gown Experience and Treatment. Wearables and wearable-tech for a charitable cause.
By appointment only Showrooms available, and at home or business service. Mailing Address 1200 W 35th St Suite #5345
Chicago, IL 60609