Las aventuras continúan con la Moda Night Out Chicago y más cultura local.
Moda Night Out Chicago es el evento anual para dar comienzo a la temporada de otoño de la cultura de la moda. Aquí en Chicago estamos experimentando un aumento en la escena de la moda y eventos locales. La gente está alejándose de la conservadora sosa y abrazando nuevos conceptos de moda innovadores.

Hay una emoción que es casi tangible que marca el pico de diseñadores arriba y prometedores y los conceptos que redefinirá nuestra ciudad como un centro importante de la moda!

Con esta carrera viene un proceso de sacudida natural hacia fuera entre el los diseñadores que tendrán éxito o fracasarán. Llega un punto en el que tiene que decidir, "¿Voy a hacer una versión ligeramente diferente de las modas anticuadas conservadores que se venden en este mercado?" O, "¿Voy acaso retrasar mi gratificación yendo más allá de la simple y aspira a hacer historia?"

El evento patrocinado por Vogue y el Chicago Fashion Foundation, que se celebró en el Underground Chicago por Marco Foster realmente resultó ser un evento de clase mundial! No podríamos haber pedido ver un mejor assistencia, el lugar estaba lleno, muy emocionado y feliz de apoyar a nuestra escena local!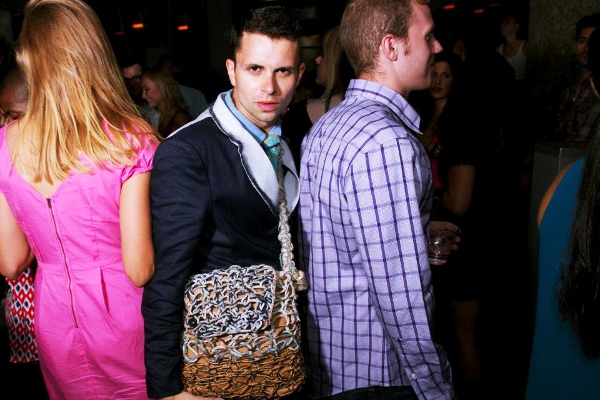 Estoy muy entusiasmado con el potencial de la escena de la moda aquí en Chicago! Algunas personas muy creativas están compartiendo un gran cantidad de energía y pasión. Esto es sólo el empujón que necesitamos para superar la 'Blase y entrar otro nivel de la alta moda.

Es justamente la hora para las revistas de estilo de vida local y de moda para salir salen pa fuera de su caja y muestran el talento local para que vea el mundo, no sólo mostrando los editoriales con lo que puedes encontrar en la tienda Macy y Nordstrom.


| | |
| --- | --- |
| | El desfile de moda en por otro lado era decepcionante, más de los mismos viejos diseños aburridos que han llegado a caracterizar la cultura local de moda con vestidos de coctel muy simples, skinny jeans de colores, Camiseta, y bolsas que parecían como si hubieran sido comprados por el ASD exhibicion commercial en Las Vegas al por mayoreo de china. |
Pero este problema iba a cambiar, como se puede ver en las fotos que Cal y su traje de alta costura y manbag eran la mirada más interesante y creativa de alta costura en el escenario esa noche!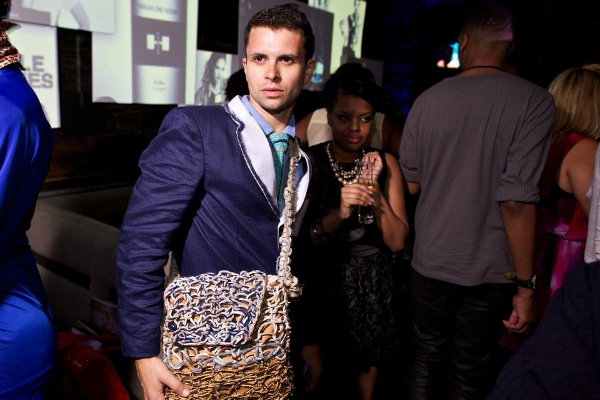 Aquí estoy usando mi ropa de verano Couture traje de lino fino peso tropical con borde de piel real y piel de seda y corbata los hombres GSB alta costura, con la "manbag".
Cada vez que me pongo mis corbatas y detalles en piel de alta costura me quedo mutilado por mujeres buenas acariciando las piel irresistibles en la corbata y el examen de la obra de estos corbatas de arte hechas a mano. Esto es completamente inevitable y la Moda Night Out Chicago no fue la excepción!

Aquí esta editora de moda para una revista que desea permanecer en el anonimato quien dijo "Nunca he visto nada como esto, ella anuncio".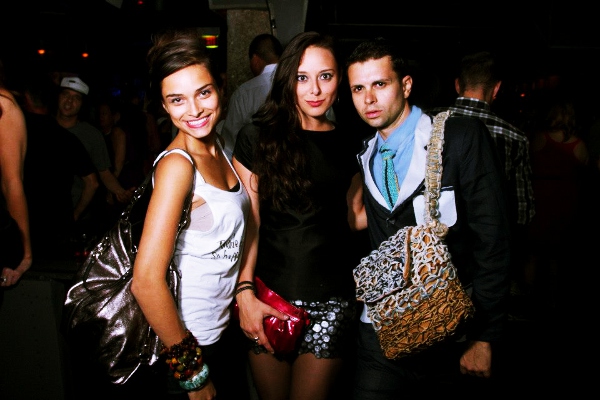 ---
Otro evento local aparte del la Moda Night Out Chicago que me gustó mucho como una gran manera de decir adiós al verano de Chicago fue el fest "Fashion en la calles", con boutiques locales, diseñadores, bandas, por supuesto, la sangría que estoy bebiendo en la fotografía diversas passarelas de moda . Un sentir y ambiente de la cosecha propia de Chicago sensaciónal, un ambiente relajado y amistoso.

Aquí hay una foto mía reservando un buen lugar para el desfile de moda frente y al centro!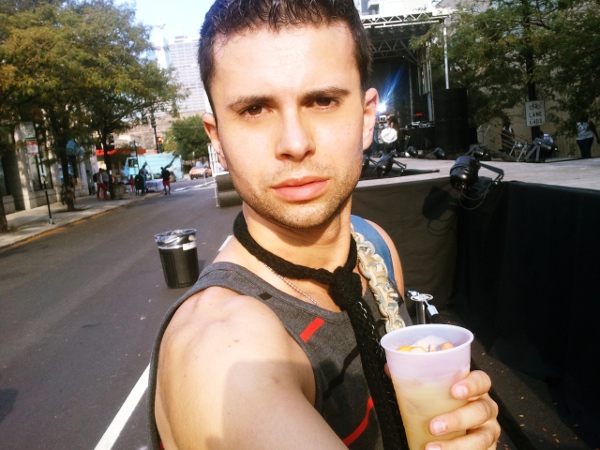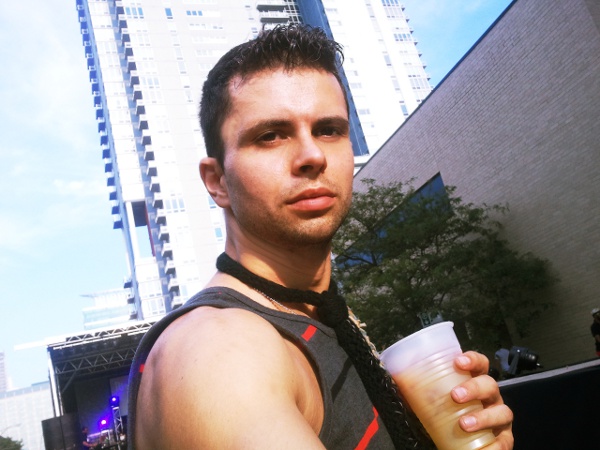 | | |
| --- | --- |
| La parte de fastidio fue que durante todo el verano hubo una sequía y de repente empezó a llover como loco. Así que la participación local recibió un golpe pero el espectáculo continuó de todos modos. Un evento muy bien organizado por Eventos Cortina Verde. | |
---
"Las aventuras de Cal y su manbag pegan a la escena de la moda night out Chicago" no sería nada sin una visita a nuestra nueva e increíble Torre Trump lo largo del río Chicago. Tiene que ser uno de mis paisajes urbanos favoritos!


En esta foto se ve cómo mi manbag "realmente" se ve en un día normal! Damas , , ustedes son las únicas que saben cómo llenar una bolsa!
Así terminó un día y la noche en "Las aventuras de Cal y sus manbag" por la escena de Moda Night Out Chicago !
Ir a la página de los accesorios de hombres principal!

Ver las últimas tendencias que la revolución de los hombres GSB Couture está creando!
Otra cosa que atrae especialmente a las mujeres, son los detalles de piel auténticos, se estan acariciando el bolso mesajero de hombre en poco tiempo!

¿Cuál sería tu cuento de que tus modas personalizados moda dicen de ti? Te reto a definir el ideal concepto para usted y dígame acerca de ello! También, si lo desea, podemos incluso hablar de hacer un accesorio o prenda que cuenta exactamente esa historia!
J-na Couture runway collections and magazine editorials.
---
Press play and then click on the bottom right of the slideshow to enlarge to full screen.
GSb Wearables and Jior Couture Menswear Caleb Garcia Taylor collections.
---
---
To set up a




private runway showing of the




J-na haute couture collections

click here.



Inquiries Contact: cal@j-nacustomgsb.com
Latest Press Release contact: info@j-nacustomgsb.com
815.513.2776
Chicago Based Fashion Designer also serving National and International Clients as well as local in the Gold Coast, Streeterville, River North, the Loop, Linclon Park, Winnetka, Lake Forest, Oak Park, and Highland Park for Couture Fashion Custom Clothier Womenswear, Menswear, and Accessories.
Exclusive Eco-Spa Couture Fashion Smart-Gown Experience and Treatment. Wearables and wearable-tech for a charitable cause.
By appointment only Showrooms available, and at home or business service. Mailing Address 1200 W 35th St Suite #5345
Chicago, IL 60609