The 
celebrity
fashion 
style icon trend that women use to become iconic themselves.
The Celebrity Fashion Style Icon has taken a personal style element and has made it so synonymous with their fabulous persona that people will forever associate that styling with the iconic individual. This trend is very popular for a themed party of photo shoot, but the serious woman utilizes this trend subtly and progressively to subliminally influence her social circles to associate her persona and style with a glimmer of that original greatness. That glimmer is all the shine that is necessary!
What are some ideas for this trend as to how you can apply this to your personal style plan! 
This is photo-shoot that we did  is a prime example as we see featured THE fashion celebrity style icon Audrey Hepburn, Sofia Loren, Elizabeth Taylor, and Diana Ross!
WE can comment on ways to subtly add these celebrity fashion style icon to our everyday styles! 
The best part is that we actually love to get creative and divest yourself in this trend, because throughout our lives, growing up, these iconic celebrities and their style have essentially influenced us the point that we have already made them a part of us. So odds are that you already know which iconic style i for you, it is just a matter of claiming it and officially owning it!
The best way to own anything is to first try it on! This is the challenge for you, if you should so desire to take it up! Experimentation is the essence of change and growth!
Let's guess which actress is which iconic celebrity icon, and let this fun editorial be only a relic of the of the fun that you will have as you discover which celebrity fashion icon trend is true to you, and a celebration of the magic you embrace as you come into your own!
Style of  
Celebrity 
Fashion 
Style Icon __________?
Photography by Monika Baranski.
Did you guess right!!!!??
Audrey Hepburn is such a lovely icon, whose goodwill, charm, and expensive tastes are celebrated to this day. If these qualities ring true to you, or are valued and desired. Consider Incorporating an element that made up Audrey's Iconic Style, like her hair, her petite figure and body language, or her brows. What fun you can have finding ways to incorporate these strategies into your personal style arsenal.  
We see these iconic elements so seriously being rocked by Model Jessica Shalbetter in    j-na couture embellished shoulders floral print crop top and high-low silk satin skirt.
Purchase this look in our extensive Runway Sample Archive!
Style of ____________?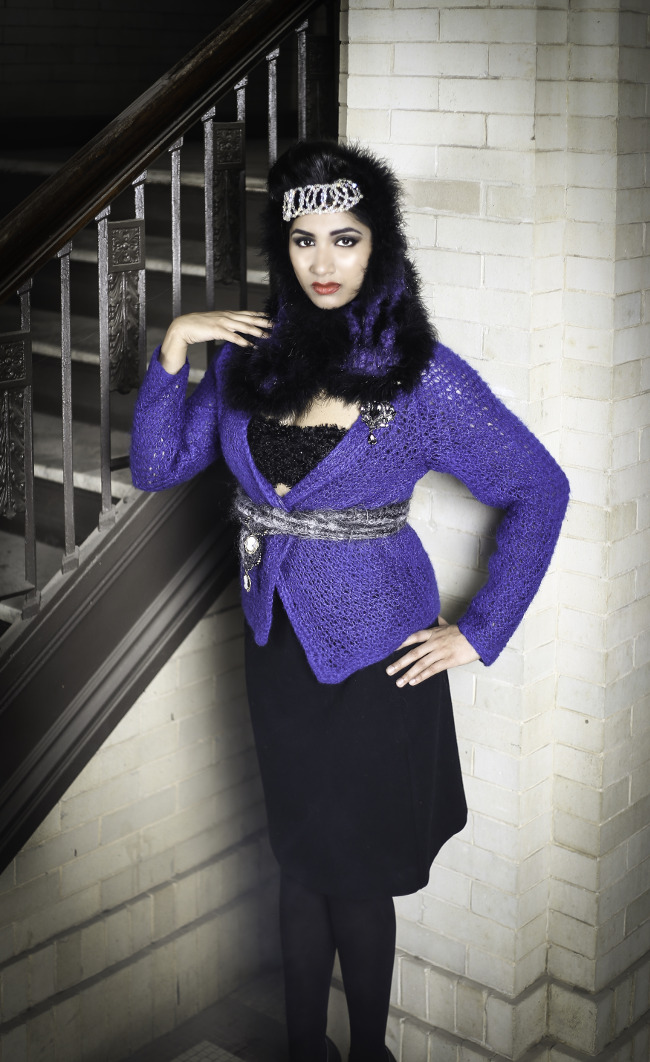 Answer: Sophia Loren
Sophia Loren is such an international fashion celebrity style icon STILL and she is like 100!!!! Still looking FAB, and very much feisty and full of life! She accredits her timeless beauty and longevity to her insatiable appetite for delicious Italian olives! It works for her doesn't it! Her smoked eye, her iconic head-wraps and sunglasses, her sexy curves accentuated in a classy not overly sexual way. What great elements to incorporate in your iconic look!
This j-na couture hand knit jacket and feather and fur head wrap are a modest and fabulous way to take Sophia out of your heart and manifest her ion style outwardly! Inquire about these pieces!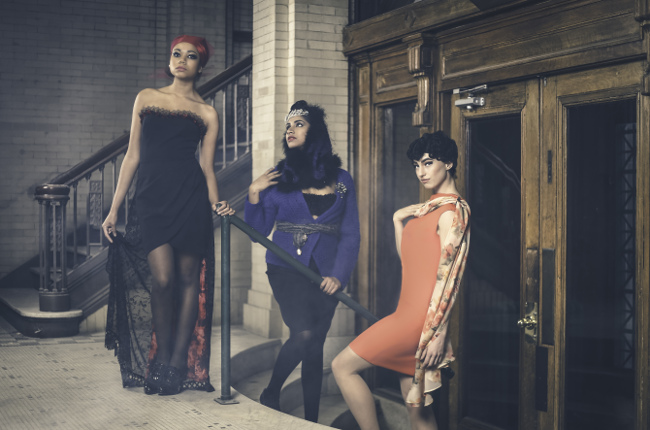 Diana Ross through the decades established many iconic styles, and is definitely one of the most versatile fashion icons to study! This also allows to incorporate time period relevant iconic styles!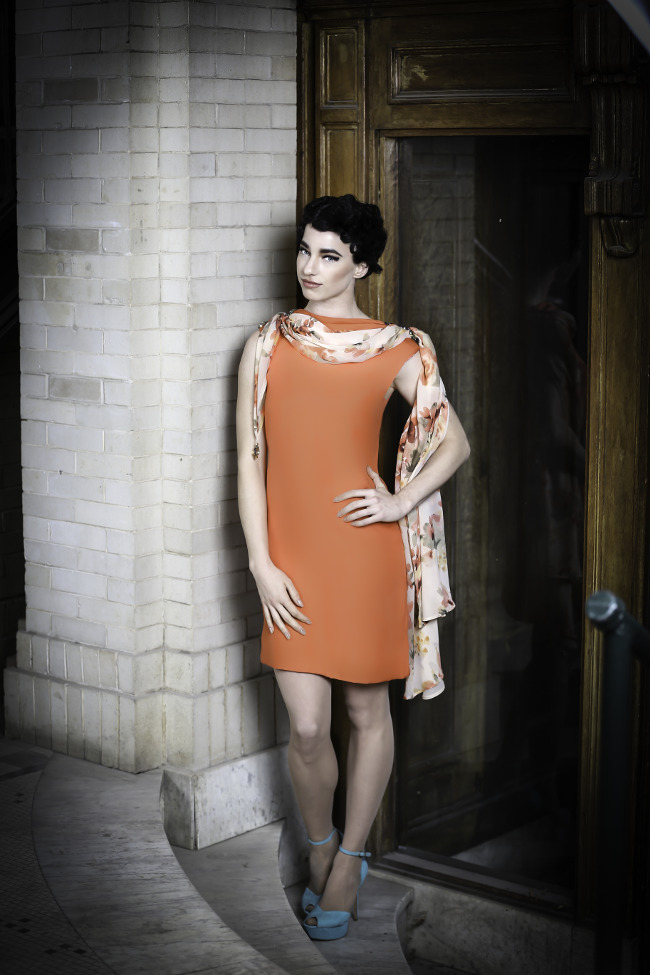 Bring Audrey to life in the 50's and 60's with a modern twist to really be discreet about your celebrity icon personal style. Keep them guessing, all the while being influenced by your iconic power and prowess.
Find out about this piece in our runway samples archive!
Return to the homepage.
J-na Couture runway collections and magazine editorials.
---
Press play and then click on the bottom right of the slideshow to enlarge to full screen.
GSb Wearables and Jior Couture Menswear Caleb Garcia Taylor collections.
---
---
To set up a




private runway showing of the




J-na haute couture collections

click here.



Inquiries Contact: cal@j-nacustomgsb.com
Latest Press Release contact: info@j-nacustomgsb.com
815.513.2776
Chicago Based Fashion Designer also serving National and International Clients as well as local in the Gold Coast, Streeterville, River North, the Loop, Linclon Park, Winnetka, Lake Forest, Oak Park, and Highland Park for Couture Fashion Custom Clothier Womenswear, Menswear, and Accessories.
Exclusive Eco-Spa Couture Fashion Smart-Gown Experience and Treatment. Wearables and wearable-tech for a charitable cause.
By appointment only Showrooms available, and at home or business service. Mailing Address 1200 W 35th St Suite #5345
Chicago, IL 60609