Manzanillo Mx becomes West Coast home to exclusive couture accessories house. What makes a shop couture house?


The Chicago Couture Loft

The Couture accessories house that is accessible in Mexico and is the perfect way to brand yourself as a unique successful personality with versatile unique accessories that can be styled in many ways. You can also visit the Chicago Couture Loft, or build your accessories arsenal of rich individuality here using the online accessories house.
Shopping in Manzanillo Mexico has a variety of color and flavor to it's culture... from the awe-inspiring port, which holds the world's biggest deep-sea and marlin fishing tournaments every year, it's local typical Mexican markets, to the most exclusive of communities, like Manzanillo La Punta (the point), which has the vacation homes of celebrity snowbirds such as Barbra Streisand and even Oprah is rumored to have a home there.
The concept for the couture house is taken after the inspiration of Manzanillo Mx which is Mexico's largest seaside port! Getting to know this charming, safe and calm city on the Pacific coast is also what inspired our 2011 Spring summer line of j-na couture nautical accessories!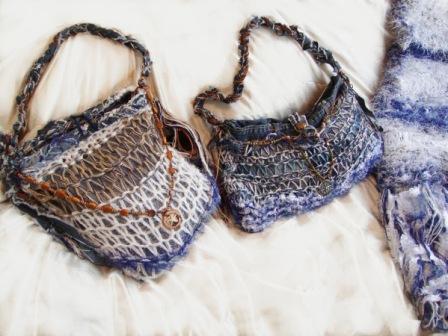 | | |
| --- | --- |
| Although Shopping in Manzanillo is not as commercialized as ports such as Cancun and Puerto Vallarta, it is positioned for rapid growth and even more tourism, being that it is one of the safest and laid-back tourist destinations in all of Mexico! | |
---
What truly makes a shop a haute couture house?
A haute couture shop should be personalized around the tastes and personality of each client who walks through the door, and although a clothing store, it should not have the feel of a department store or boutique.
Do you want to know the quickest way to instantly identify a true haute couture shop?
Take for example our shop on the Pacific coast, we are an accessories house, although we carry select designer ready-made clothing in our designer emporium, we are not about designer ready-made clothing.
If anything we make couture ensembles by adding our couture accessories to ready-made designs making them look exclusive!
We have fun with each client that comes in looking for an exclusive couture look using select ready-made classic pieces with our Couture accessories house custom pieces! 
The Chicago Couture Loft.
A couture accessories house or couture house should resemble more of a funtional space of creative energy instead of a retail ready-made department store with racks display cases.
It should resemble our j-na couture GSb Men's Couture Chicago Couture Loft: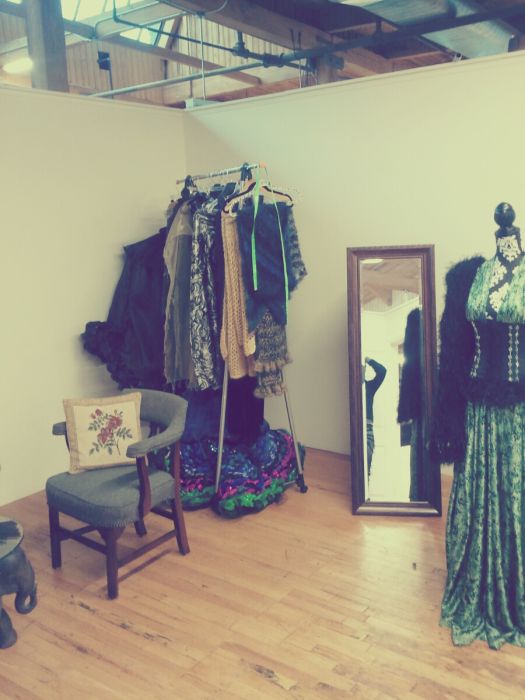 1. Intimate comfortable changing rooms and design consultations settings.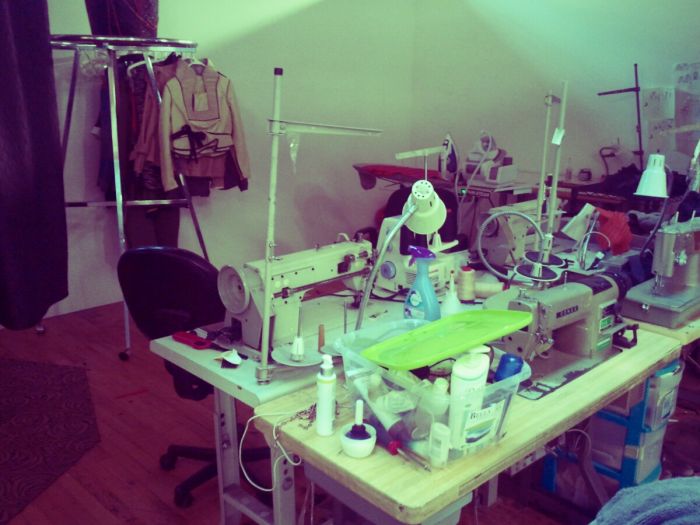 2. A funtional workspace that is not a ready-made factory, somewhere your designers work on custom couture pieces by hand.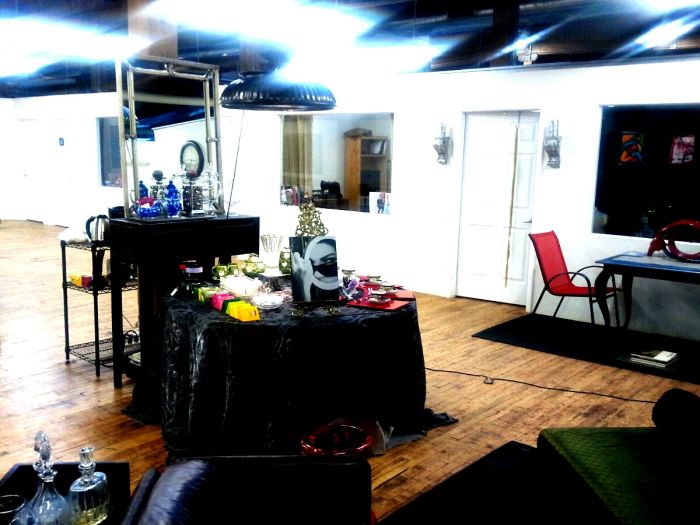 An Elaborate tea, coffee, bourbon or wine area where you review look-books, discover and conceptualize and develop your best couture concept in personal design and style.
The best part about a couture accessories house is that all this is possible and accessible no matter where you live. You can visit the online Couture accessories shop and get the same highest level of service and best traditional couture practices.
What enables this growing trend is technology and the simplicity of accessory design, you don't need three fittings including the muslin fitting to have the perfect couture accessory, it is easier, accessible, available and versatile! 
Of Course we would love to host a personal design consultation at the Chicago Couture Loft, contact us to schedule a time during your next trip to the Windy city, we would recommend coming in the summer! 
J-na Couture runway collections and magazine editorials.
---
Press play and then click on the bottom right of the slideshow to enlarge to full screen.
GSb Wearables and Jior Couture Menswear Caleb Garcia Taylor collections.
---
---
To set up a




private runway showing of the




J-na haute couture collections

click here.



Inquiries Contact: cal@j-nacustomgsb.com
Latest Press Release contact: info@j-nacustomgsb.com
815.513.2776
Chicago Based Fashion Designer also serving National and International Clients as well as local in the Gold Coast, Streeterville, River North, the Loop, Linclon Park, Winnetka, Lake Forest, Oak Park, and Highland Park for Couture Fashion Custom Clothier Womenswear, Menswear, and Accessories.
Exclusive Eco-Spa Couture Fashion Smart-Gown Experience and Treatment. Wearables and wearable-tech for a charitable cause.
By appointment only Showrooms available, and at home or business service. Mailing Address 1200 W 35th St Suite #5345
Chicago, IL 60609