Cerchi una moda uomo estate resort casual che viaggia bene e ti porta facilmente dal giorno alla notte? I 3 migliori consigli di Cal:

I tre migliori consigli di moda uomo estate di Cal dal un viaggio di documentazione fotografica per la soddisfazione personale, ma nella cultura IGcentriche da oggi, amiamo la ricompensa dei social media che deriva da gusti, condivisioni e commenti.

1. Maglieria fatta a mano: comoda, si allunga, non si raggrinziscono, e conferisce quell'inconfondibile look couture high-end.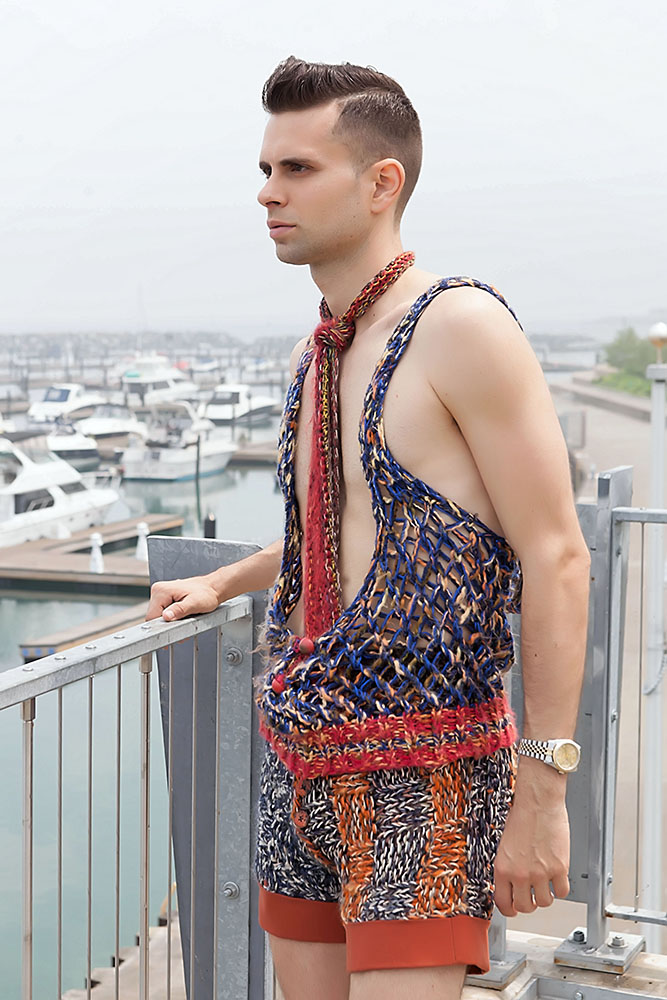 La maglieria GSb Wearables di Cal sembra sempre girare la testa invitando le persone a chiedere di toccare la struttura e le fibre morbide.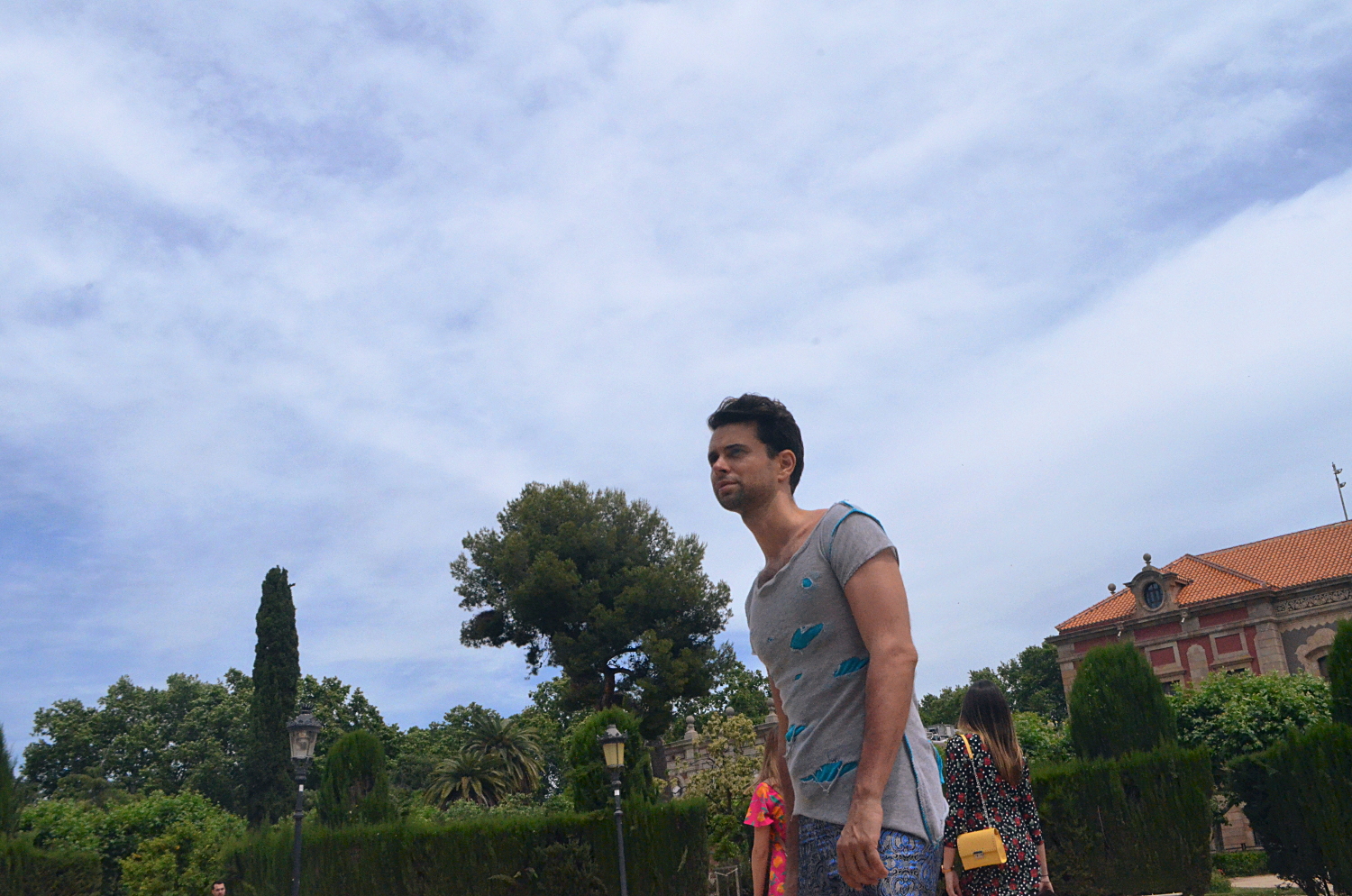 Cal ha testatto questo design per T-Shirt a Barcellona e Milano. Voleva una sensazione di traspirazione molto confortevole, quindi ha usato una maglia in cotone semitrasparente, il tessuto blu è solo un lavoro sotto i fori, non uno strato separato per la massima respirazione.

Il taglio stilizzato simmetrico A e l'ampio scollo sono tutti molto lusinghieri per il busto maschile.

Cal asserisce che questo design ha ottenuto un punteggio A + per la moda uomo estate per strada a causa di giri di testa e complimenti, che come regola generale sono molto più gratificanti di Mi piace su instagram, ma ha anche preso una tonnellata di Mi piace da questo famoso design sul suo feed sociali.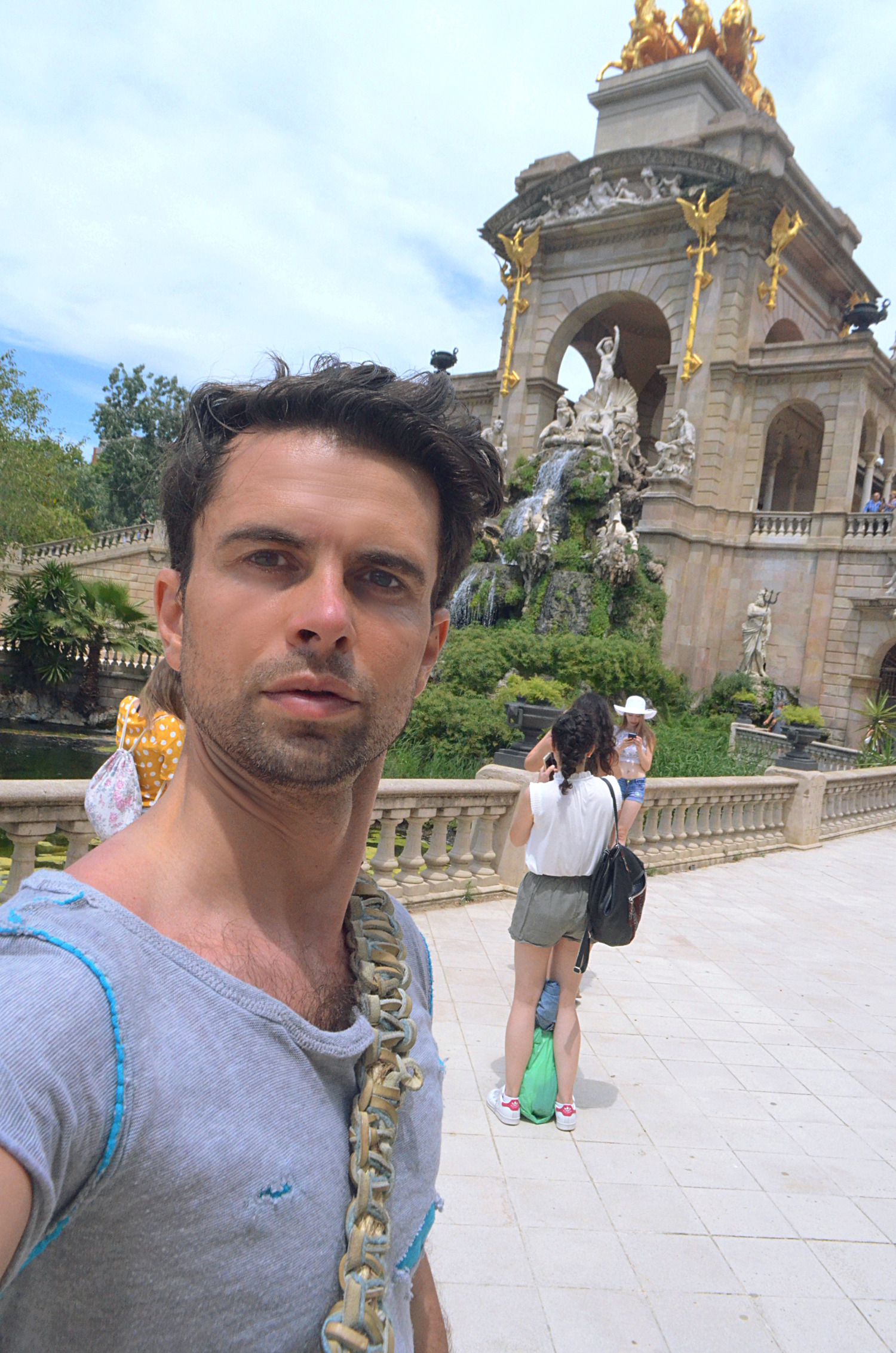 Cal giura persino con i suoi pantaloncini a maglia, lui ci porta persino in giro per casa sostenendo che sono così comodi.

Annuncio speciale:
Cal è alla ricerca di nuovi benefattori, offre ai suoi benefattori un pacchetto annuale di mode couture personalizzate per ogni stagione, personal styling, shopping personale e servizi di sartoria, che sono tutti fatti in remoto come un regalo di apprezzamento GRATUITO.

È un processo interessante con l'attuale tecnologia di stampa 3D. Fai la scansione di te stesso, fatti stampare come manichino (non serve la clonazione!), E ti mandi a Cal hahahaa! Quindi Cal usa la tua stampa 3D per lavorare, progettare e adattare il tuo guardaroba stagionale. I pacchetti includono tutti gli elementi essenziali, compresi gli accessori, e alcuni pezzi frivoli solo per divertimento!

Chiediti se hai prodotti, servizi, risorse, proprietà o beni che possono avvantaggiare Cal quando si espande in Europa?

Prenota una chat video con Cal e inizia una conversazione di possibilità.

2. Lino Lino Lino

Sono d'accordo con Cal e dico che niente viaggia bene come il lino, è l'unico tessuto che sembra incredibile quando rugoso. Usiamo anche la biancheria per la moda uomo estate casual, soprattutto nell'abbigliamento da resort.

Vedi Pantaloncini di lino di Cal.

Nota anche la sua canotta da spiaggia con la stampa del codice QR che esegue effettivamente la scansione su qualsiasi telefono. Il taglio del serbatoio esalta la forma maschile e l'elastico attorno alla vita tiene a dentro ogni rigonfiamento indesiderato o maniglie purche no escanno nelle foto.

3. Moda uomo estate che può rendere la transizione da giorno a notte.

Il modo in cui amiamo sempre stupire i nostri clienti è il concetto di giacche, giubbotti reversibili, ecc. Per il cliente che paga moda e couture personalizzate, potrebbero anche essere premiati con 2 al prezzo di 1!

Facciamo il lato principale casual e la fodera interna chic e elegante di alta moda uomo estate. Questo è un sogno dei viaggiatori perché possono stare fuori e vivere la vita invece di tornare nella stanza per cambiare, oltre a entrare in tutte le altre foto opps.

Vedi questo casual street fashion giubbotto? Rende il abito Leisure più casual, vero?
Questo è lo stesso giubbotto di notte. BOOM BOOM POW! Che differenza!

Allora questo è un semplice look da strada casual che ha reso la transizione serale senza interruzioni l'evento Dolce e Gabana a Milano.

J-na Couture runway collections and magazine editorials.
---
Press play and then click on the bottom right of the slideshow to enlarge to full screen.
GSb Wearables and Jior Couture Menswear Caleb Garcia Taylor collections.
---
---
To set up a




private runway showing of the




J-na haute couture collections

click here.



Inquiries Contact: cal@j-nacustomgsb.com
Latest Press Release contact: info@j-nacustomgsb.com
815.513.2776
Chicago Based Fashion Designer also serving National and International Clients as well as local in the Gold Coast, Streeterville, River North, the Loop, Linclon Park, Winnetka, Lake Forest, Oak Park, and Highland Park for Couture Fashion Custom Clothier Womenswear, Menswear, and Accessories.
Exclusive Eco-Spa Couture Fashion Smart-Gown Experience and Treatment. Wearables and wearable-tech for a charitable cause.
By appointment only Showrooms available, and at home or business service. Mailing Address 1200 W 35th St Suite #5345
Chicago, IL 60609