¿Estás buscando moda para hombre que viaja bien y te lleva fácilmente del día a noche? Los 3 mejores consejos de Cal:

Los tres mejores consejos de moda para hombre de Cal de un viaje fotográfico de satisfacción personal, pero en la cultura IGCentric de hoy, nos encanta la recompensa de las redes sociales en gustos, comparticiones y comentos.

1. Moda para hombre tejido de punto hechas a mano: cómodas, estiradas, no se arrugan, y le dan ese inconfundible look de la alta costura.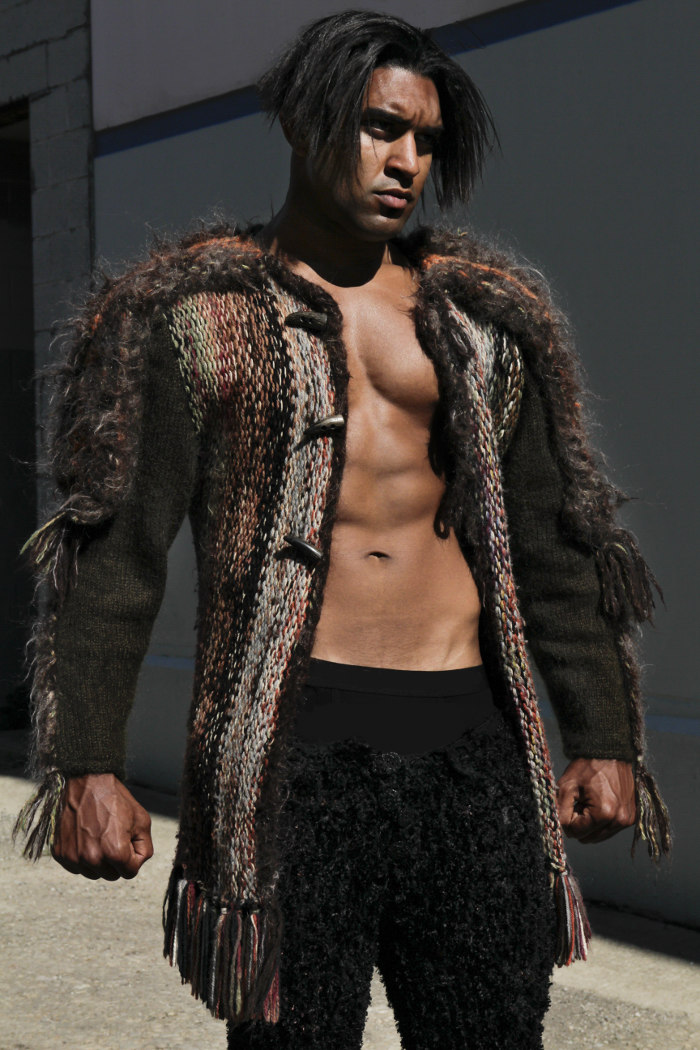 La chaqueta de mohair y lana Genghis Khan de Brandon hace girar la cabeza. Invita a las personas que siempre piden tocar la textura y las fibras suaves, a pesar de que se ve tan feroz como el propio Genghis en esta foto. Franja es lo que buscamos cuando hace la clima de suéter.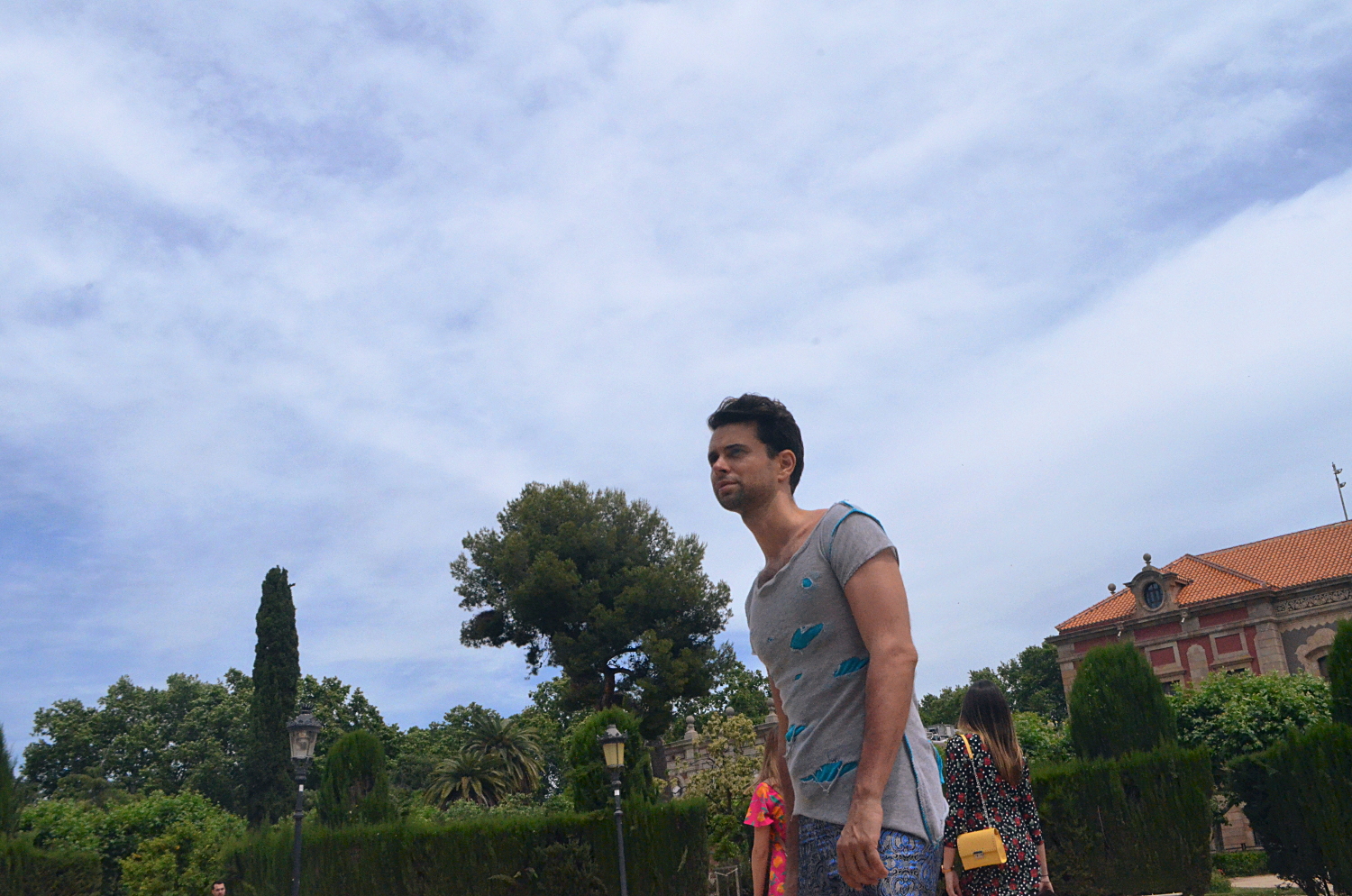 Cal ha probado este diseño para camisetas en Barcelona y Milán. Quería una sensación de transpiración muy cómoda, por lo que usó un tejido de algodón semitransparente, la tela azul es solo un trabajo debajo de los agujeros, no una capa separada para la máxima respiración.

El corte estilizado simétrico A y el escote ancho son muy favorecedores para el busto masculino.

Cal afirma que este diseño ha logrado un puntaje A + para la moda para hombre casual de calle debido a los giras de cabeza y elogios, que en general son mucho más gratificantes de los "me gusta" en Instagram, pero también se han gustado muchísimo. Este famoso diseño en sus redes sociales.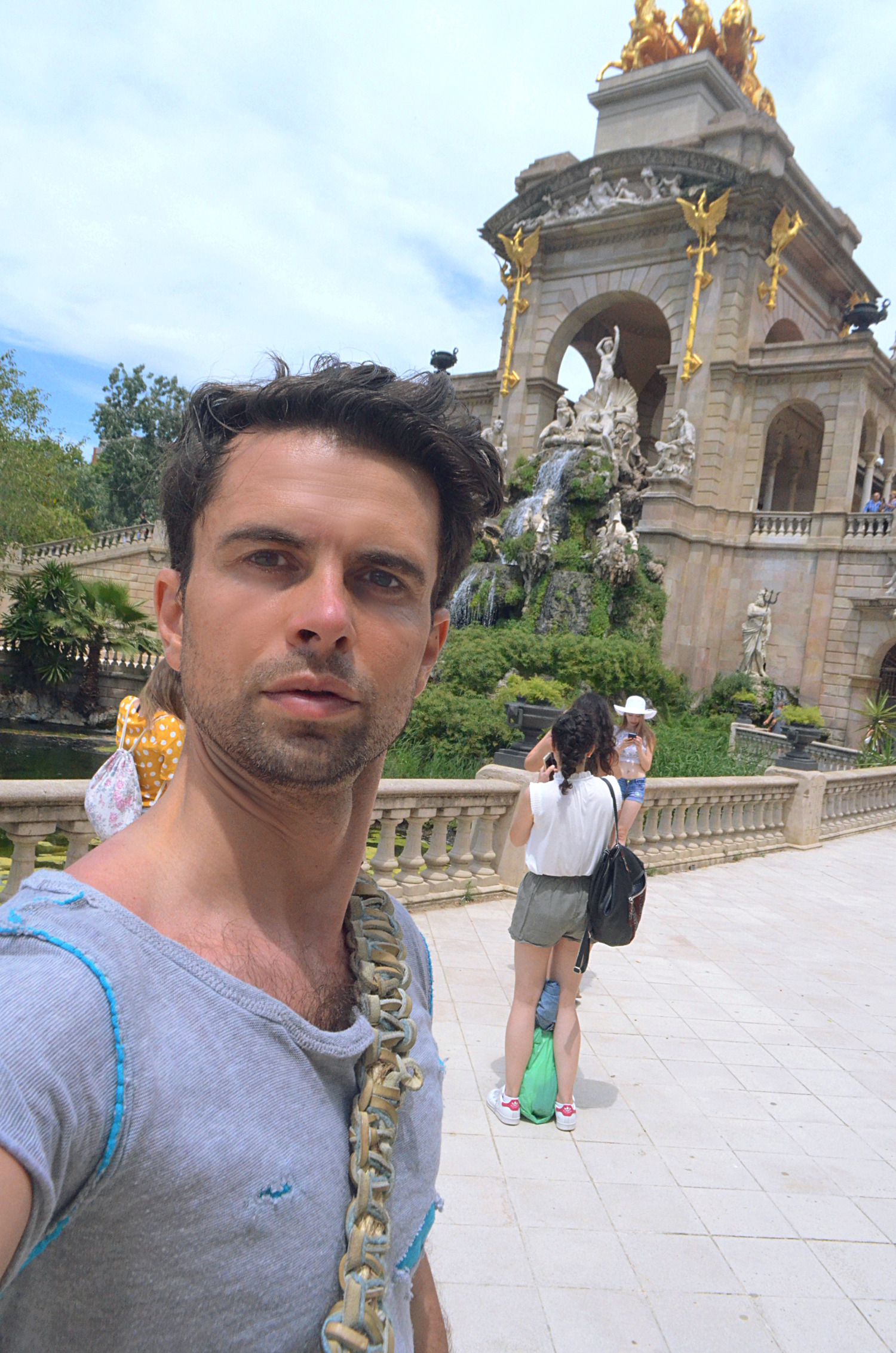 Cal incluso jura con sus pantalones cortos tejidos, incluso los  lleva puestos por la casa diciendo que son muy cómodos.

Anuncio especial:

Cal está buscando nuevos benefactores, ofrece a sus benefactores un paquete anual de alta costura personalizada para cada temporada, estilo personal, compras personales y servicios de sastrería, todos los cuales se realizan de forma remota como un regalo de apreciación GRATUITA.

Es un proceso interesante con la tecnología de impresión 3D actual. Escanee, imprima como un maniquí (¡no necesita clonación!), Y envíelo a Cal jajaja! Así que Cal usa su impresión 3D para trabajar, diseñar y adaptar su vestuario de temporada. ¡Los paquetes incluyen todos los elementos esenciales, incluidos los accesorios, y algunas piezas frívolas solo por diversión!

Pregúntese si tiene productos, servicios, recursos, propiedades o activos que puedan beneficiar a Cal cuando se expanda en Europa.

Reserve un video chat con Cal y comience una conversación sobre posibilidades.

2. Lino Lino Lino

Estoy de acuerdo con Cal y digo que nada viaja tan bien como la ropa de lino, es la única tela que se ve increíble cuando está arrugada. También usamos lino para la moda para hombre informal, especialmente en ropa de resort.

Vea los calzoncillos de lino de Cal

También tenga en cuenta su playera sin mangas con código QR que escanea en cualquier teléfono. El corte del tanque mejora la forma masculina y el elástico alrededor de la cintura sostiene por dentro cada hinchazón o manijas no deseadas porque no salgan en las fotos.

3. Moda para hombres casual de calle que puede hacer la transición del día a la noche.

La forma en que siempre nos gusta impresionar a nuestros clientes es el concepto de chaquetas, chaquetas reversibles, etc. Para el cliente que paga para moda y alta costura a la medida, ¡también podría ser recompensado con 2 por el precio de 1!

Hacemos el lado principal casual y el forro interior chic elegante de la alta moda. Este es el sueño de un viajero porque puede quedarse afuera y vivir la vida en lugar de volver a la habitación para cambiar, así como entrar en todas las fotos.

¿Ves esta moda para hombre casual de la calle chaleco? Hace que el traje sea más casual, ¿no es así?

Esta es la misma chaleco de noche. BOOM BOOM POW! Que diferencia

Ahora,  este es un simple look casual de calle que hizo la transición de la noche sin interrupción el evento Dolce and Gabana en Milán.

J-na Couture runway collections and magazine editorials.
---
Press play and then click on the bottom right of the slideshow to enlarge to full screen.
GSb Wearables and Jior Couture Menswear Caleb Garcia Taylor collections.
---
---
To set up a




private runway showing of the




J-na haute couture collections

click here.



Inquiries Contact: cal@j-nacustomgsb.com
Latest Press Release contact: info@j-nacustomgsb.com
815.513.2776
Chicago Based Fashion Designer also serving National and International Clients as well as local in the Gold Coast, Streeterville, River North, the Loop, Linclon Park, Winnetka, Lake Forest, Oak Park, and Highland Park for Couture Fashion Custom Clothier Womenswear, Menswear, and Accessories.
Exclusive Eco-Spa Couture Fashion Smart-Gown Experience and Treatment. Wearables and wearable-tech for a charitable cause.
By appointment only Showrooms available, and at home or business service. Mailing Address 1200 W 35th St Suite #5345
Chicago, IL 60609