Imparate da queste ultime look da moda di celebrita con Nyle Dimarco, ci sono 3 consigli da mi figlio Cal.
Mio figlio Cal ha consigl per il look da moda migliore per te, prezzo dalle celebrità, avendo progettato e disegnato diverse celebrità. Nyle Dimarco è diventato l'icona della moda maschile più recente.
Cal ha lavorato con Nyle e userà alcuni dei look da moda più caldi e recente di Nyle per dare ai lettori alcuni consigli di moda celerità professioale.
# 1 Stampe (uso non convenzionale) Grandi nella look da moda per le celebrità!

Questa stampa è sottile ma e un look da moda super chic, perché è ricamata nel tessuto. Il colore richiede la permanenza principale.

Il mix di stampe con altri stampe e modelli apparentemente contrastanti è anche uno dei migliori consigli di look da moda per le celebrità.

Guarda l'ultimo bomber e tuta da ginnastica di Cal! Il mix tra la stampa greco-romana a scacchi arancione e nera e il denim pitone dorato è una VITTORIA. È anche reversibile!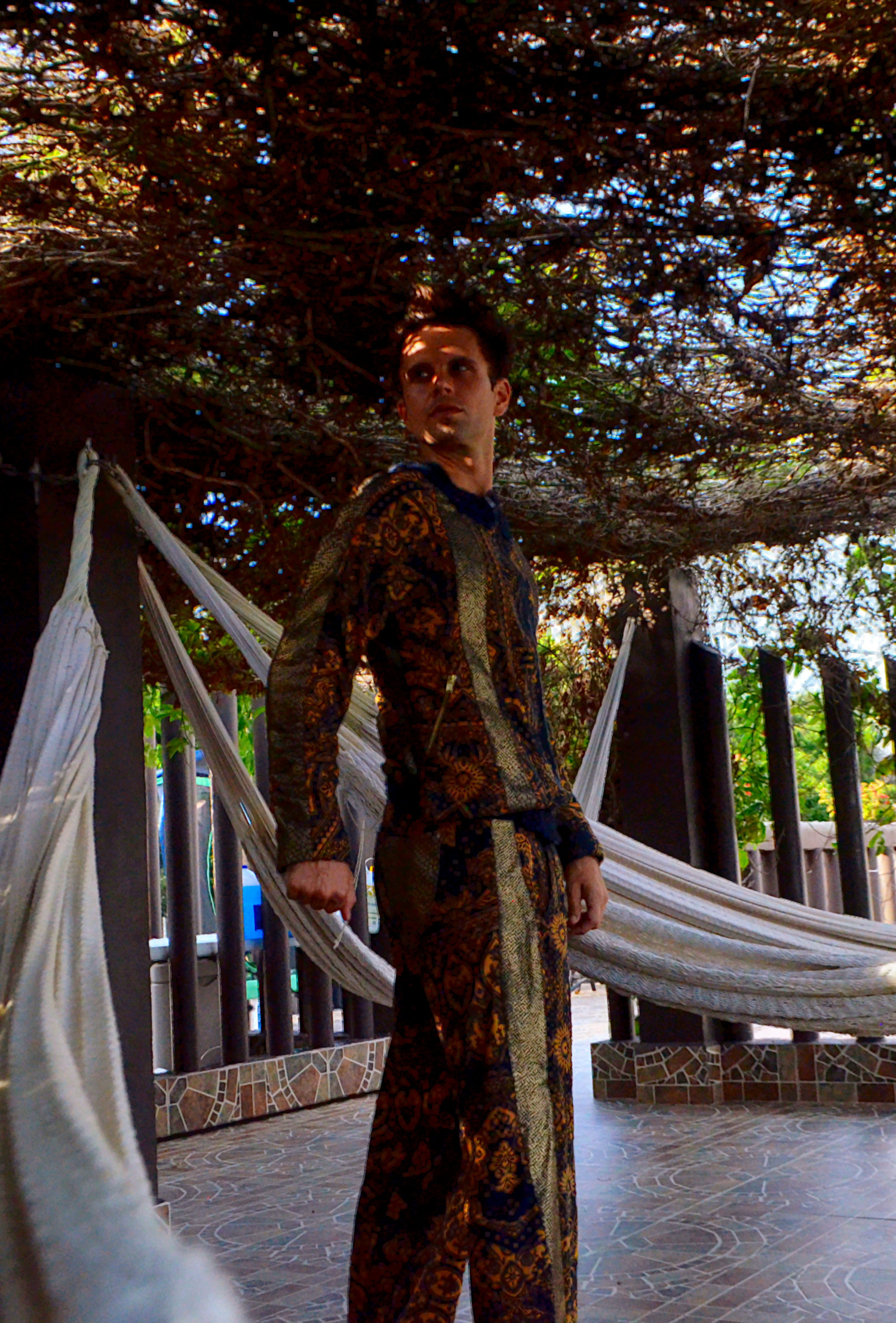 Anche i pantaloni stampati sono in aumento nei consigli di moda per uomini famosi.

Suggerimento n. 2 Oltre alla vestibilità, inserire da uno a due elementi di design unici. Per il look da moda ottima.

La vestibilità in questo abito è fantastico, ma ciò che rende davvero questo editoriale degno di nota è la cintura, la cintura "karate" in stile asiatico per GQ Thailand.

Quando lavori con un designer o uno stilista, o fai da sé uno look da moda, assicurati che l'elemento di design sia adatto all'occasione o al tema.

I migliori elementi di design nascono dal conoscere noi stessi, il nostro background, le nostre radici culturali o etniche. Quindi è facile trovare un elemento di design unico che sia di tendenza o adatto allo scopo del look da moda.

# 3 Texture

Texture si qualifica anche come elemento di #1 design unico. Ma la maggior parte degli uomini rimane lontana dalla fibra perché non è facile da fare oltre, ma la fibra eseguita correttamente dice, su misura, alta moda, stile unico, anche couture. Dice ricco!

Questa è la ripresa di Elements Mag progetatti e disegnati da Cal per Nyle. Il maglione cucito overdimensionato ha una texture forte, ma è sotto il gilet, un ottimo modo per usare una texture di alta moda è la stratificazione, quindi non è tutto lo spettacolo e minimizzato.

Vedi questo bellissimo tuxedo? Lo stile, il taglio e la vestibilità sono tutti fondamentali, ma il tessuto di seta testurizzato porta questo look nel regno dell'iconico. Consigli di moda per le celebrità al loro meglio!

J-na Couture runway collections and magazine editorials.
---
Press play and then click on the bottom right of the slideshow to enlarge to full screen.
GSb Wearables and Jior Couture Menswear Caleb Garcia Taylor collections.
---
---
To set up a




private runway showing of the




J-na haute couture collections

click here.



Inquiries Contact: cal@j-nacustomgsb.com
Latest Press Release contact: info@j-nacustomgsb.com
815.513.2776
Chicago Based Fashion Designer also serving National and International Clients as well as local in the Gold Coast, Streeterville, River North, the Loop, Linclon Park, Winnetka, Lake Forest, Oak Park, and Highland Park for Couture Fashion Custom Clothier Womenswear, Menswear, and Accessories.
Exclusive Eco-Spa Couture Fashion Smart-Gown Experience and Treatment. Wearables and wearable-tech for a charitable cause.
By appointment only Showrooms available, and at home or business service. Mailing Address 1200 W 35th St Suite #5345
Chicago, IL 60609