Korean street fashion, what can we expect to see walking about in Seoul? 
Korean street fashion has eclipsed the fashion that you would expect to see in Shanghai, Hong Kong, and Tokyo. Yet it has it's own home grown flare largely influenced by the K-pop culture that has taken over Asia.
Korean women's wear has a colorful and couture styling. In Men's and Women's street fashion we see a heavy music industry influence for oversize and hip hop urban-wear as well.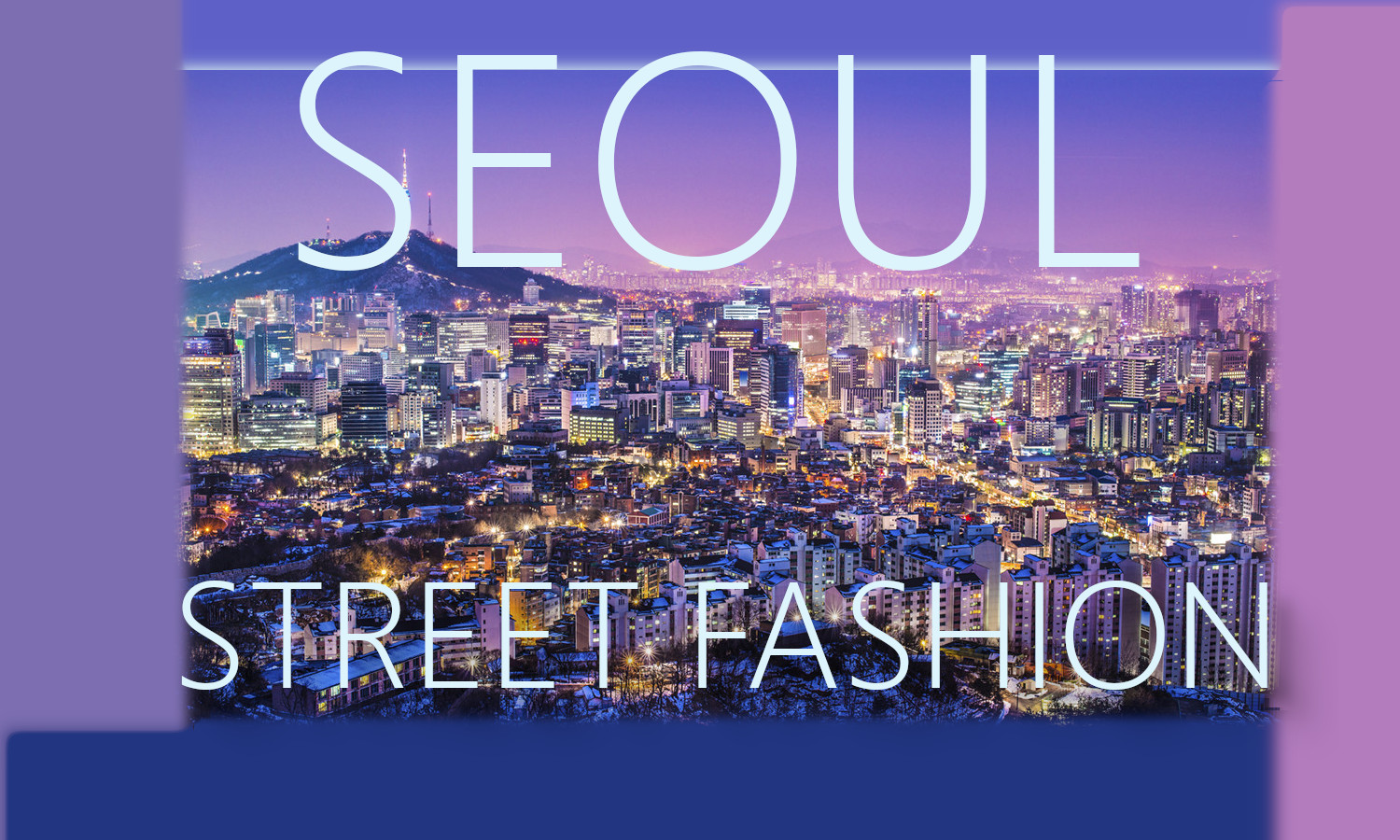 So many creative high-fashion elements we have never seen before. It really speaks to the unique POV of the culture as a whole. Korean street fashion is getting a lot of attention online and on social media.  Korean women are leading the movement with so many bold displays of color and styling. Truly keeping us in suspense with surprising amounts of fantasy built in. These are the main points that make up stellar street fashion. 
We would like to see men in Korea embrace a more colorful expression of themselves on the street. Currently most street fashion photos are of men wearing all black.
Korean street fashion, what can we expect next?
As things progress and as Korean street fashion gains more movement and momentum we expect to see more men in Korea find and develop their sense of fashion.  
I think that we have only just started to see the tip of the iceberg on what is soon to be coming out of Seoul. With so many up and coming brands emerging it is going to be the new place to shop in Northeast Asia.
The political upheaval in Hong Kong is only going to spur more people to seek out designer brands in Seoul.
Although many people prefer to shop in Hong Kong because of the duty free zone on luxury items I just spoke today with a man who's wife is a dedicated fashionista from Taiwan and he told me that she actually moved to Seoul just for the shopping! She says that is it better than Hong Kong and it is much less expensive. 
We are seeing the type of street trending urban brands really fuel this interest in Korean street fashion and it is only going to get more prolific. This year Japan boycotted trade with Korea because they are obviously threatened by Korea's economy with apparel being a mainstay.
Japan's attempts to stifle the development being short lived and ineffective largely to many independent Korean home grown sectors with apparel again being on of them. 
I can't wait until my next trip there. I am definitely going to keep the fashion week on my radar to coordinate my schedule. I think there is such a fun energy and good vibe I get from the Korean street fashion. It is a testament to how outgoing, warm , and inviting the Korean people are. 
Of course it will be a short trip because if I stay more than a week I am sure to go up  two dress sizes since I love Korean food! At my age this is a risk I can no longer afford! 
Please leave me your comments on the article and share any experiences you had while in Korea. We would love to hear from from native Fashionistas(os) and learn from their observations as well. 
J-na Couture runway collections and magazine editorials.
---
Press play and then click on the bottom right of the slideshow to enlarge to full screen.
GSb Wearables and Jior Couture Menswear Caleb Garcia Taylor collections.
---
---
To set up a




private runway showing of the




J-na haute couture collections

click here.



Inquiries Contact: cal@j-nacustomgsb.com
Latest Press Release contact: info@j-nacustomgsb.com
815.513.2776
Chicago Based Fashion Designer also serving National and International Clients as well as local in the Gold Coast, Streeterville, River North, the Loop, Linclon Park, Winnetka, Lake Forest, Oak Park, and Highland Park for Couture Fashion Custom Clothier Womenswear, Menswear, and Accessories.
Exclusive Eco-Spa Couture Fashion Smart-Gown Experience and Treatment. Wearables and wearable-tech for a charitable cause.
By appointment only Showrooms available, and at home or business service. Mailing Address 1200 W 35th St Suite #5345
Chicago, IL 60609