Confessions of a Couture Junkie, from J-na,
a known addict!
Also, "Takes one to know one", a list of the top 14 things you have done if you are a true
Couture Junkie!
A Confessions of a Couture Junkie Page! OH NO! OK, OK.....I must confess!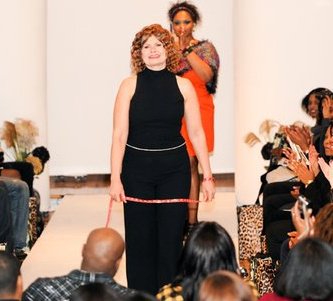 This designer has such a fiery passion for design that she has become a true Couture Junkie!! When you lose all track of space and time and can spend 16 straight hours in "the Zone" without feeling tired...this is quite a trip!
The adrenaline rush is like nothing else...the sheer excitement of original thought....the furious scribblings of new designs that just "POP" into my head, wow...it is just the best feeling!
I firmly believe that designing is like food, perhaps a little bit like chocolate....if you are not careful...it can evolve into a full-blown addiction and you will have to write your own "Confessions of a Couture Junkie" page! You can get "cravings" that just won't quit until you find your pad and pencil and release all the pent-up energy.
How do you know if you are a fashion designer junkie?
Friends and relatives are concerned that you aren't sleeping. (They are correct.)
You forget to eat for 12 hours.
Your lips begin to chap from dehydration!
Your cat keeps meowing for food, and getting mad at you for ignoring her, she keeps jumping into your lap to stop your mad project!
Your significant other feels neglected.
The kids use extreme measures to get attention.
While you are cooking or cleaning, you keep looking for scraps of paper nearby.
You forget your haircut appointment.
You forget the dry cleaning.
You always misplace the car keys....and the car.
You invent a new design in the vegetable aisle..."I love the way the orange carrot contrasts with the eggplant purple!"
You pretend you are listening to some people who like to talk, but secretly are envisioning what couture model and color scheme would work best with their personality, completion, and body shape.
You get butterflies in your stomach and remain ecstatic for weeks before and after each runway show! "It feels like the first time..."These are my confessions of a couture junkie, and I do plead guilty to all of the above, however, the BEST of all and the the real icing on the cake for me is:
I tingle all over with excitement and keep a twinkle in my eye seeing the reaction of my clients to their exclusive handmade original creations. The amazement and joy on THEIR faces is worth all the hard work! It is so gratifying to me that they can wear this couture design with pride and know that it was made for a lifetime of wear and joy. This is what fuels my passion, and yes, my ultimate addiction, being a true couture designer!
With Love and Passion,
J-na
Confessions of a Couture Junkie Latest Designs Click Here!
For the History of Haute Couture Chick Here!
J-na Couture runway collections and magazine editorials.
---
Press play and then click on the bottom right of the slideshow to enlarge to full screen.
GSb Wearables and Jior Couture Menswear Caleb Garcia Taylor collections.
---
---
To set up a




private runway showing of the




J-na haute couture collections

click here.



Inquiries Contact: cal@j-nacustomgsb.com
Latest Press Release contact: info@j-nacustomgsb.com
815.513.2776
Chicago Based Fashion Designer also serving National and International Clients as well as local in the Gold Coast, Streeterville, River North, the Loop, Linclon Park, Winnetka, Lake Forest, Oak Park, and Highland Park for Couture Fashion Custom Clothier Womenswear, Menswear, and Accessories.
Exclusive Eco-Spa Couture Fashion Smart-Gown Experience and Treatment. Wearables and wearable-tech for a charitable cause.
By appointment only Showrooms available, and at home or business service. Mailing Address 1200 W 35th St Suite #5345
Chicago, IL 60609