La tua borsa da sera couture possono riflettere il
tuo stile della firma, esclusivi e personalizzati!
La borsa da sera couture ! Nessuna cerimonia di premiazione lucido è completo senza questo accessorio tanto atteso e necessario. Quale di tutti, noy fare l'amore l'idea di fare un'entrata con l'abito e la borsa perfetta?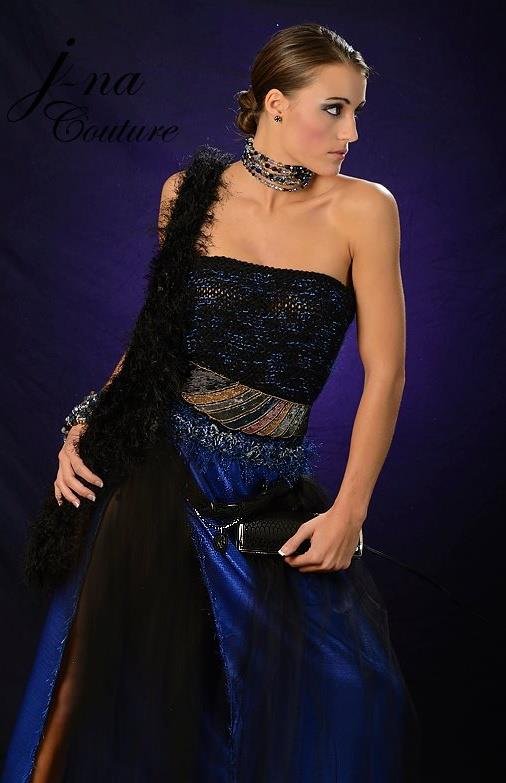 Ecco un altro campo di gli accessori offerti scelte illimitate di stili e prezzi. Con borse di lusso così tanti disegnatore da sera, è difficile limitato!
Quando abbiamo passerella, spesso abbiamo bisogno di dotare 12-14 modelli alla volta, e la maggior parte del tempo, ho davvero preferisco che hanno una borsa insolita couture che integra ancora in il tutto.
Desde que empezamos nuestro nuevo desafío a principios de 2010 de diseñar y crear una-de-uno-tipo bolsos de noche de alta costura, que ha sido una oleada de entusiasmo y nuevas ideas!
Yo realmente odio la imitación de diseños, y siento el orgullo y la alegría cada vez que desarrollamos un concepto totalmente nuevo. Mi hijo Cal siempre tiene ideas frescas y jóvenes en la planificación conceptual de estos bolsos de alta costura! A veces no estoy de acuerdo con él y nos regatean los detalles, pero siempre estoy sorprendido por el resultado final!
Borse Haute da sera è stato uno dei nostri ordini più poplular, come è sempre stata mia opinione che le donne non potranno mai avere numero eccessivo di scarpe o borse! Ci siamo specializzati in borsa da sera a mano, borse moda disegnatore materiali di lusso, e spesso ornati di perle e pietre preziose vere, cristalli Swarovski e molte volte.
I clienti chiedono spesso per una borsa da sera couture per abbinare un abito disegnatore o anche il proprio cappotti couture, che è una sfida piacevole per noi di design! Dal momento che non facciamo mai due uguali, che dà ai nostri clienti la sicurezza di essere unico.
Vorrei solo che i sacchetti hubese fotografato la sera couture originale prima di essere inviati ai nostri clienti .... erano eccezionali! Ma la maggior parte delle persone ha fretta di riceverli, e la data dello spettacolo non aspetta!
| | |
| --- | --- |
| | Un design che la persona amata è l'uso di pietre preziose e perle d'acqua dolce e / o cristalli Swarovski e un account di manico sottile per la borsa da sera couture. Purtroppo, il corallo perle originali Swarovski in questa borsa in raso "Dreamsicle" non sono visibili in questa foto, ma solo "fare" il sacco così! speciale! |
Un'altra grande idea che l'amore è l'uso di un enorme spilla di pietre preziose (autentica gioielleria, ovviamente) in una piccola borsa da sera couture, dando un impatto tremendo, con il vantaggio di "prestito" la spilla preziosa per molti altri occasioni e abbigliamento. Ora che è il risparmio!
| | |
| --- | --- |
| | Da quando ho l'amore pellicce vere (non pelle in cui l'animale deve morire), ma il cachemire di lusso e spazzolato mohair e alpaca fibre che offrire un reale impatto in 3-D texture, ho creato questo sontuosamente soft "sacche" disegnatore la sera con fodera in seta naturale, con un'antica moneta cinese e ornamenti perla genuina. Favorisce ogni etnico-set a tema, ed evoca le immagini della medaglia tradizionali utilizzati nel corso della storia europea. |
Diamo un buon tempo di lavoro con voi e le vostre idee, e co-progettazione e creazione di una borsa da sera couture alta moda che si ricorda per anni!
Vedi la storia della haute couture! Torna alla home page.
J-na Couture runway collections and magazine editorials.
---
Press play and then click on the bottom right of the slideshow to enlarge to full screen.
GSb Wearables and Jior Couture Menswear Caleb Garcia Taylor collections.
---
---
To set up a




private runway showing of the




J-na haute couture collections

click here.



Inquiries Contact: cal@j-nacustomgsb.com
Latest Press Release contact: info@j-nacustomgsb.com
815.513.2776
Chicago Based Fashion Designer also serving National and International Clients as well as local in the Gold Coast, Streeterville, River North, the Loop, Linclon Park, Winnetka, Lake Forest, Oak Park, and Highland Park for Couture Fashion Custom Clothier Womenswear, Menswear, and Accessories.
Exclusive Eco-Spa Couture Fashion Smart-Gown Experience and Treatment. Wearables and wearable-tech for a charitable cause.
By appointment only Showrooms available, and at home or business service. Mailing Address 1200 W 35th St Suite #5345
Chicago, IL 60609