A Couture Prom: How is this the first taste of the couture lifestyle!
A Couture Prom Marks the transition to lady-hood, giving the young lady the first taste of what a luxury couture lifestyle feels like. The Trill of seeing herself done up as a women, but just not any woman, a woman in a gown that truly is a testament to her best sense of self and a fore-gleam of all the blessings and good things to come in her future! 
This experience is so vital in the development of a girl, is a coming of age euphoric experience that is heightened by the luxury of the couture lifestyle. In this way the young-lady celebrates the joys and accomplishments of her childhood as she transitions into adulthood. 
This educational experience is paramount in every young lady's development, she has the occasion to apply everything she has learned about being a fabulous woman. From the start-to-the-finish she is guided by her designers and consultants as she makes important decisions on how she will present herself in this significant coming-of-age celebration. 
The Designers and stylist truly must have the young lady's best interest at heart as they conceptualize and create the outward reflection of what this girl possesses on the inside, and the message about herself that she will send to her peers, to the world at large, through social media. 
The Design process with the highest level of service is thrilling and exciting as it is challenging and educational. 
This is the Type of Education that simply cannot be purchased off the rack!
---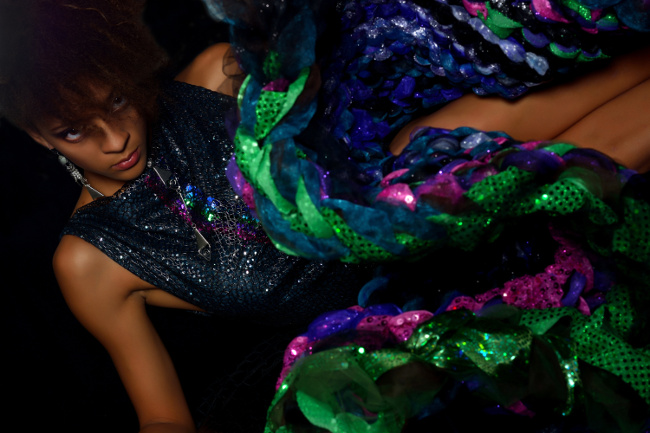 See the history of the Couture Prom tradition and how it has shaped American Culture! Besides the negative stigma often associated with this coming-of-age event, this tradition can be used to educate our young ladies in a practical way for adulthood when given the proper training from the right host of stylists, and educators. The more the young woman feels like a true lady, owning her sense of self and power as such, the less likely she will be to succumb to behavior unbecoming of a lady. 
What she wears should reflect her true self, so she does not lose her self identity in a moment of youthful pressure and passion.
Although the trends in couture are based on sheer fabric, this should not be incorporated into the Prom design without the proper degree of modesty and coverage, like the Prom design we are showing below.
Book your Couture Prom Design Consultation Today:
Color Draping
Personality Test
Styling 
Illustration and Design Meeting
Ettiquette Training
How to Wear and Care for the Finished Gown.
J-na Couture runway collections and magazine editorials.
---
Press play and then click on the bottom right of the slideshow to enlarge to full screen.
GSb Wearables and Jior Couture Menswear Caleb Garcia Taylor collections.
---
---
To set up a




private runway showing of the




J-na haute couture collections

click here.



Inquiries Contact: cal@j-nacustomgsb.com
Latest Press Release contact: info@j-nacustomgsb.com
815.513.2776
Chicago Based Fashion Designer also serving National and International Clients as well as local in the Gold Coast, Streeterville, River North, the Loop, Linclon Park, Winnetka, Lake Forest, Oak Park, and Highland Park for Couture Fashion Custom Clothier Womenswear, Menswear, and Accessories.
Exclusive Eco-Spa Couture Fashion Smart-Gown Experience and Treatment. Wearables and wearable-tech for a charitable cause.
By appointment only Showrooms available, and at home or business service. Mailing Address 1200 W 35th St Suite #5345
Chicago, IL 60609