Ciao couture fashion insider✨


High quality loungewear fit for a King/Queen....of Diamonds that is!
So how can we lounge like a King or Queen even if without being one?Cal Garcia Taylor loungewear is here for GSb Wearables. This design is called the 👑♦♦🔸🔶King/Queen of Diamonds🔶🔸♦♦👑. Diamonds are the toughest natural compound in existence, and these days we have to be tough to make it, but that doesn't mean we can't keep being a King or Queen while we are at it!In fact that is the best way to be, keeping our head high and our dignity as our priority. This regal two piece loungewear set is right on the money!It combines the latest trends in oversized urban loungewear, comfort, and an heir of royalty in the 👑♦♦🔸🔶King/Queen🔶🔸♦♦👑 of Diamonds theme. Special Design features include:
☑️A-symmetrical sleeves☑️Over sized dropped arm seams.☑️Elongating ⬆⬆⬆⬇⬇↗↗↗lines.☑️Sequined Gold Applique☑️Oversized cut and styling.
Cal made up a limited quantity ready-made to ship out worldwide and selling on depop.com. Help Cal launch his depop shop and buy from depop and leave a great review for a 30% discount.

Click here.🎯✔ DEPOP SHOP --OR--Request custom pieces just the way you want them as usual by contacting me through the website or directly.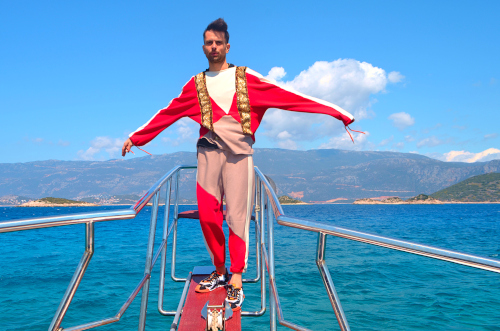 Cal is in Istanbul Turkey and going bananas in the fabric stores where there is such a huge variety of fabulous Turkish bamboo silk prints to pull from. The cost of making is much less and we of course as our gift to our valued clients are passing on that savings and shipping out all custom outfits at a less expensive price point. Please direct all inquiries to: cal@j-nacustomgsb.com or set up a time and we will zoom. Istanbul Turkey is centrally located and a great point historically and modernly to ship out to all major markets: North America, Europe, the UAE, and Asia.We are already servicing international clients with zero ⛔😲fittings🚫 necessary and zero 🚫physical⛔ contact required thanks to 3D body scans and print our technology. 🚫Fittings⛔😲 are now completely redundant and unnecessary for the ultimate convenience and customer service for our valued clients.

Our lives and the fashion business has changed so drastically over the course of the last 12 months but we are here to support everyone in their aspirations to look and feel their best in 2021🎉🎇🎆🎁🥳! See the top styling tips for fashion face masks here.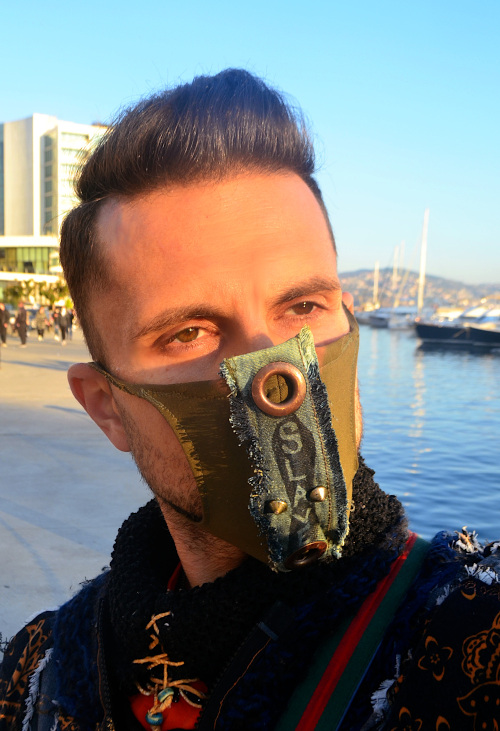 3D printing Chat with Cal on zoom about this today! Meet with Cal

---
We are soooo excited to share with you! Pay it Forward and Pass on this newsletter to others in the Fashion Empowerment Lifestyle Movement!

With Warmest Wishes,J-na and Cal The Mother and Son team of fashion designers.