Ciao couture fashion insider✨


Summer bags with surprising 2-in-1 design.
Summer bags 2-in-1-design is here. As many know we are big on function, not just fabulous, after all life is short, why can't we have both?
We have been famous for our reversible blazers, two and sometimes three-in-one outfits for a full day-to-evening transition. In the spirit of staying true, we designed these bags. Unisex. Detachable fanny pack, and perfect for a day out on the water, a picnic at the park, or brunch at the club. Resort wear made super fragalastic-espi-ali-docious-easy!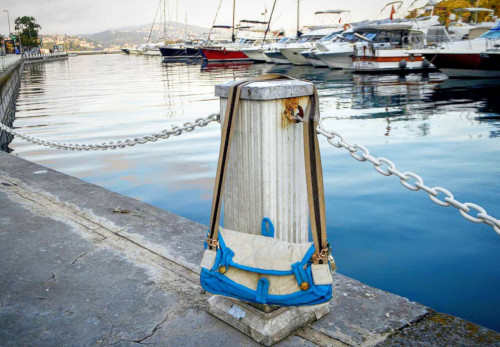 Since we are making these out of our newest facilities in Turkiye (formerly Turkey lol) this set is available for custom commissions for under 100 USD, although we prefer payment in BTC whenever possible. These bags are vegan made from cotton canvas, and all together practical, affordable, handmade luxury. Available for customization in variety of color combinations, sizes, and specifications.

Check out Cal, he is already sporting his on his evening walks along the marina, and soon to flaunt on next scuba adventure in southern Turkiye. Treating ourselves to a custom experience at an affordable rate is super easy with this one, but why wait in line, nab a spot today for a design meeting on zoom.

Request custom pieces just the way you want them as usual by contacting me through the website or directly. Meet with Cal
3D printing
---
What a wonderful experience that we are soooo thrilled to share with you! Pay it Forward and Pass on this newsletter to others in the Fashion Empowerment Lifestyle Movement!

With Warmest Wishes, J-na and Cal The Mother and Son team of fashion designers.