Ciao


A Couture Prom: How is this the first taste of the couture lifestyle!
A big Ciao and XOXOXO from J-na and Cal, We are thrilled to be part of the Art/Couture movement as a Mother/Son design duo!
A Couture Prom Marks the transition to lady-hood, giving the young lady the first taste of what a luxury couture lifestyle feels like. The Trill of seeing herself done up as a women, but just not any woman, a woman in a gown that truly is a testament to her best sense of self and a fore-gleam of all the blessings and good things to come in her future!
This experience is so vital in the development of a girl, is a coming of age euphoric experience that is heightened by the luxury of the couture lifestyle. In this way the young-lady celebrates the joys and accomplishments of her childhood as she transitions into adulthood.
This educational experience is paramount in every young lady's development, she has the occasion to apply everything she has learned about being a fabulous woman. From the start-to-the-finish she is guided by her designers and consultants as she makes important decisions on how she will present herself in this significant coming-of-age celebration.
The Designers and stylist truly must have the young lady's best interest at heart as they conceptualize and create the outward reflection of what this girl possesses on the inside, and the message about herself that she will send to her peers, to the world at large, through social media.
The Design process with the highest level of service is thrilling and exciting as it is challenging and educational.
This is the Type of Education that simply cannot be purchased off the rack!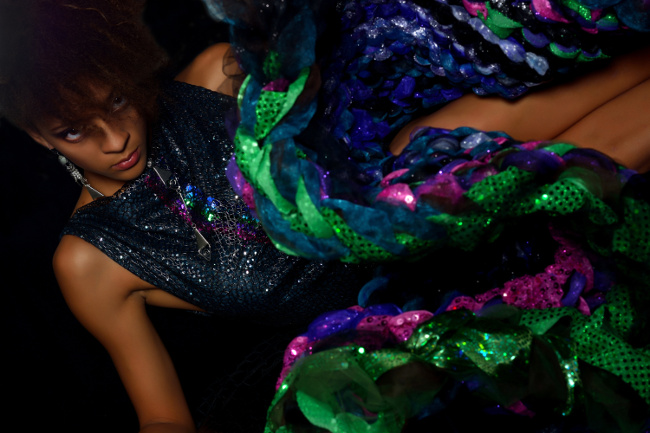 Book your Couture Prom Design Consultation Today: Color Draping Personality Test Styling Illustration and Design Meeting Ettiquette Training How to Wear and Care for the Finished Gown.
---
New Developments in Couture Living Freedom!
We are in the midst of a strong 2015 Spring Summer Season, with trips already scheduled for a strong promotion of the New NFC Tech we are construction into our couture fashions that make them easily customizable on the virtual level. Now your clothes really do talk for you as they deliver the personal message of your choice to all those you invite to tap your garment with their smartphone!

Book your Consultation today, as it takes 4-6 weeks for you to take delivery of the gown. Wearable Tech
Walk in to the Spa for a healing treatment, walk out with a couture Gown that treats your skin when you wear it.
Did you hear about our new Spa-Treatment Eco-Couture Gowns??! Coming to your favorite Salon and Spa!
Winter Style Challenge!
Jamm out Personal Style Stay Warm

Who says we should forfeit out personal style in the name of staying warm! You don't have to go out looking like a North Face Plastic Bag to be warm this winter.

Introducing the coolest new accessory.

Compassionate fur and Wool headphone-covers and headband Set! Totally Custom, turn your best pair of headphones into warm earmuffs and get on with your bad self as you jamm out to your fave tunes in warmth.

On a Special Promotion during our Winter Style Challenge! For Men and Women. Custom headphone-covers and headband set! We are soooo excited to share with you!

With Warmest Wishes,

Yours in Empowerment and Personal Style,

J-na and Cal Garcia