Hello There!



A big Ciao and XOXOXO from J-na and Cal, amidst a busy couture season full of exciting new designs as the Fall 2014 runways are just starting to heat up!

We are thrilled to be part of the Art/Couture movement as a Mother/Son design duo!

My son and I wish to share a few of our empowering tips with you and we hope to make you feel a bit bolder and more empowered when it comes to your image and wardrobe!

(below is our a photo from our appearance at WGN Studio's in Chicago as Wardrobe consultants for The Magic Flute Opera.)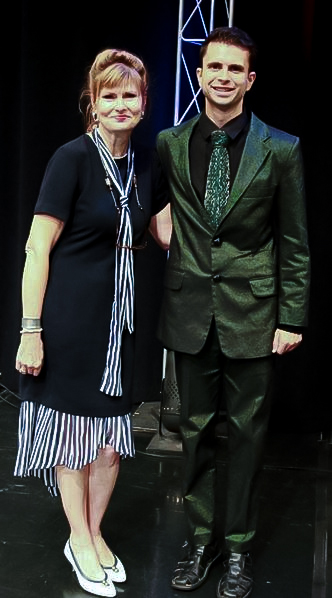 Today's Essential TIP: The Color-Draping!
We all know how much better and more confident we feel when we wear something that truly flatters us, and how that knowledge helps us relax and enjoy ourselves and others so much more! It is so valuable to learn the basics of enhancing our image by the correct color choices and fit and which styles flatter your particular body-type and personality.

All of our clients have the option of our personalized color-draping with various fabrics to determine which colors brighten and enliven the complexion, as well as which colors to avoid. There is nothing quite like seeing the contrast for yourself in the mirror! I feel everyone over 35 should treat themselves to this color-draping service at least once. It is so much fun to do with your friends! Even the guys get excited to see how much better certain colors make them look!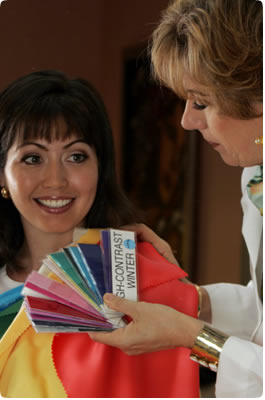 As with all custom-made couture, fit is King! There is nothing quite like having a garment made just for you, guaranteed to fit perfectly. Everyone needs to try this at least once.....the personal attention and freedom to choose fabrics and styles is so liberating! We enjoy helping folks find their unique fashion personality with our simple 3 minute "Couture Personality Quiz". Our clients love finding out how their unique personality shapes the choice of styles that feel just right, enabling them to be comfortable and confident.
---
Here is a TOP SECRET preview of the images coming out in several Art and Couture magazine Editorials.....Of course we can't share these yet on the couture empowerment site or social media, but we will share these here with you elite couture few!

These first photos are from the "Couture Heroines in a ready-made world editorial shot by Javier Enriquez.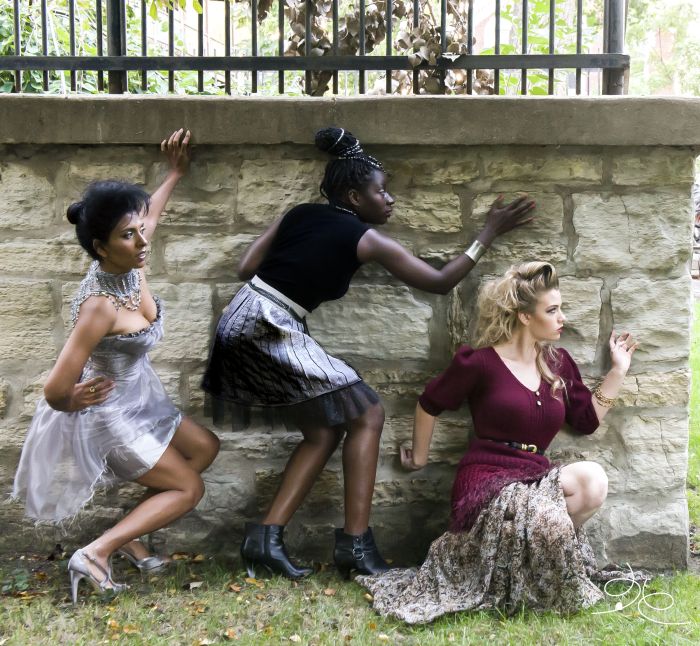 These next photos are from the, "Couture Alien Emissaries of freedom editorial."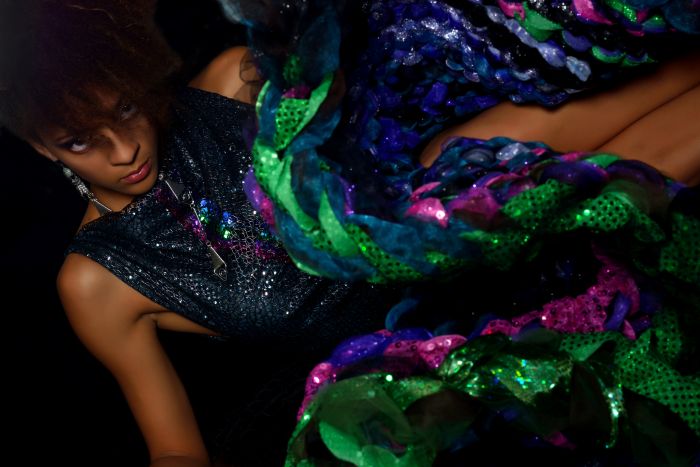 ---
See us on the runway next at:



FEB 22nd at our Project Runway-A-THON Pajama Party and Student Runway Competition raising funds for the on-going rebuilding work in the Philippines of homes for displaced families

The Facebook invite and eventbrite link for tickets.

FEB 23rd at the Live Out Loud Charity Annual Fashion Show. Raising funds for youth Depression and Suicide Prevention.

At Vora. Located at 1028 N. Clark Street. Chicago, IL 60610
---


Announcement: Spring Accessories are now available for made-to-measure couture customization in the online j-na couture house.

Now with new functionality that allows us to design to your personality even without holding a face-to-face design meeting.

Click Here for women's couture accessories..

Click Here for Men's Couture Accessories!
We are soooo excited to share with you!

Cal and I will be sharing more tips and wisdom next month! I hope you have a productive and rewarding January!

With Warmest Wishes,

Yours in Empowerment and Personal Style,

J-na and Cal Garcia