Ciao xoxo


Appeals Letter for 2016, Joir Couture! Fashion with a heart, Global Charitable Initiative with a Local Impact! Will you make a difference this year?
Hello All! What a whirlwind year 2015 was, full of learning and growth! Surely you have had time to reflect coming into 2016 on your P.E.J. i.e. Personal Empowerment Journey! But how can we make a difference and spread empowerment to others?
This is the theme of this Newsletter and we would like to hear from you! Please write in via the website with one of your personal growth stories, fashion related or not! Please share how empowering yourself resulted in empowering in turn others around you! We promise to feature your story on it's own page on our empowerment site!!!! Email in your story! In the Spirit of Empowerment I am sharing with you an Appeals letter from my son Cal, calling you to action, to support our latest Fashion with Heart Movement for a global charitable initiative, now with an expanded local impact in the community!
Appeals Letter from Cal!

Dear Sir or Madam,

I am excited to introduce Jior (Your) Couture, a new organization we launched with the mission of supporting struggling moms throughout 3rd World Latin America and sponsoring local artists in the community. Previously, we have established and run a Chicago based fashion house with many "Fashion with Heart" initiatives in a collaborative team effort, including: charitable events supporting artists and athletes with disabilities; youth depression and suicide awareness and prevention events; and developed local TV programs with national and international magazine platforms for local artists to increase their reach and exposure. We are reaching out to you for support to meet our goal of $100,000 to realize the mission of Jior (Your) Couture.

Thinking big, we are broadening the scope of Jior (Your) Couture from a local initiative to a global charitable reach, using new trends in wearable technology to drive the initiative forward. Our primary objective is to provide, at an American wage, steady artesian work-from-home opportunities to struggling moms in 3rd World Countries throughout Latin America. Additionally, we sponsor struggling local artists through a brand new innovative tap-and-share wearable-tech smartphone readable platform we developed, which the artists in the community use to promote themselves and their work in our virtual society.

We are at a pivotal stage for Jior (Your) Couture, where your support will assist us with opening up a new training and operations base in Quintana Roo, Mexico that will provide paid training to our struggling moms so that they may support their families through the project's charitable initiative. Your support will also assist us to produce a documentary and video based visual media recording of each part of the production process that our moms will be trained and engaged to produce items for resell to thereby perpetually sustain the initiative. Another turning point for us is the upgrading of our manufacturing capabilities to meet new requirements for a larger manufacturing facility so that we may sponsor more local Artists. We also plan to direct one third of every dollar of your support toward the materials and manufacturing costs for our Sponsored Local Artists' wearable tech smart-wears.

Your invaluable support will make a huge difference in the lives of many, and certainly our relentless persistence and fiery passion together with your generous support will translate into a reality full of hope and joy for the lives of our struggling moms and local artists.

Please note that there are several ways to make your tax-deductible donation:

You may donate by credit card online CLICK here! (Each giving level is outlined on the webpage, and includes a corresponding gift that will be sent to you or your organization in recognition of your generous support. For donations exceeding $2000 USD your organization will receive 10 Smart-Art-Shirts with your company logo and our wearable-tech platform built into the Smart-Art-Shirts documenting your participation & promoting your company's interests.)

-OR-

If you prefer, you may also donate by check. Please send contributions to Jior Couture attn: Jena Garcia, 703 11th St Peru, IL 61354. Checks should be made payable to Fractured Atlas, with Jior Couture in the memo line. Jior Couture is a sponsored project of Fractured Atlas, a non‐profit arts service organization. Contributions for the charitable purposes of Jior Couture must be made payable to "Fractured Atlas" and are tax‐deductible to the extent permitted by law.

Thank you in advance for your generous support.

Sincerely,

Cal Garcia

Designer and Founder of Jior Couture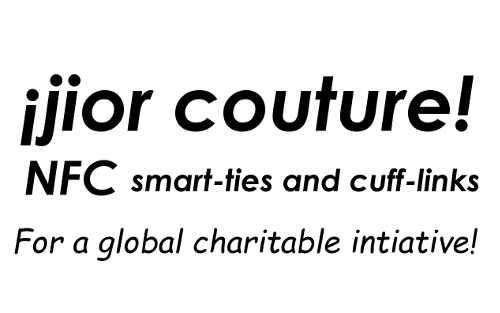 Exciting News! Did you see the webpage with Behind the Scenes with our Celebrity Shoot with Nyle Dimarco? This newly Enthroned and final America's Next Top Model is a leader in the Deaf Community! The wearable-tech in the Wardrobe we provided through Joir Coutrue has his very own Virtual Spokesperson, so he can communicate without Language Barriers! How Empowering!

Read about how awesome of a person he is in person, and how easy he is to work with despite the language barrier! We did learn some ASL basics, like, YES YES, MORE, FIERCE, No no, ect that helped in the photo shoot. WE really did not even have to use the sign for NO NO because he almost read our minds exactly! What an amazing Model! Our Photographer Virginia Rose Hodges was besides herself!!!! Our HMUA Tone Jackson fell in love with this guy!
---
Announcement: The Empowerment Site Has a NEW Look and Feel to it's design! We embraced this change for 2016 for a brighter and cleaner user experience to enable our readers to receive a greater benefit from the years and wealth of fashion industry empowerment information and resources! Check it out and Spread the News!
---
Our Winter Style Challenge is Here!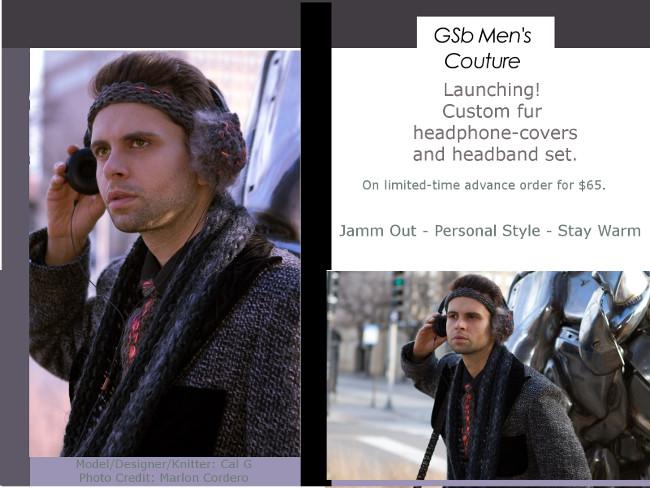 Is it possible for you to Have Personal Style, while jamming out to your favorite tunes on your headphones, and Stay Warm at the SAME TIME? (If you look like a NorthFace black plastic bag you are automatically disqualified)

Perplexed Yet? Set yourself free as we launch the new Custom Compassionate Fur knit headphone-covers and head band set. Now available at the the Online Couture Shop on advance order for a Limited-time promotion during our Winter Style Challenge. Don't Let the Arctic Air Put a Freeze on your Personal Style! Headphone covers shop csutomizable accessories! We are soooo excited to share with you! Pay it Forward and Pass on this newsletter to others in the Fashion Empowerment Lifestyle!

With Warmest Wishes,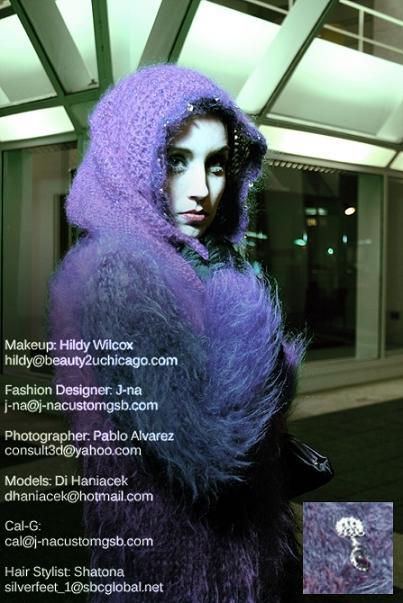 Yours in Empowerment and Personal Style,

J-na and Cal Garcia